Fiction
The Rich Man's House
by Andrew McGahan
Andrew McGahan's final book, The Rich Man's House, opens with an apology. 'It's a finished novel – I wouldn't be letting it out into the world if it wasn't – but I can't deny that my abrupt decline in health has forced the publishers and I to hurry the rewriting and editing process extremely, and that this is not quite the book it would have been had cancer not intervened … for once I can fairly plead – I was really going to fix that!'
Exactly how long before his death from pancreatic cancer in February 2019 these words were written isn't clear, but McGahan's concern was unfounded. While it's impossible to say what changes he might have made had he had more time, the novel as it stands feels neither rushed nor unfinished.
At its heart is the brooding physical presence of an imaginary mountain rising from the Southern Ocean between Antarctica and Australia. Christened the Red Wall by Captain Cook, but now known as 'the Wheel' due to a typographical error in the first edition of Cook's Journal, the mountain is of truly astonishing proportions: more than fifteen kilometres taller than Everest, taller even than the vast Olympus Mons on Mars, it rises almost twenty-five kilometres above sea level, stretching far up into the stratosphere, its top so high it can be seen only indistinctly from its base.
Despite the Wheel's physical improbability (or perhaps impossibility), McGahan goes to considerable lengths to make it feel plausible. He provides not just physical explanations (it is a small tectonic plate that has been tilted upward) but an elaborate imaginary history of its discovery, conquest, and cultural significance, most of it delivered in excerpts from books and magazines.
Central to this history is the story of one man, Walter Richman, the billionaire adventurer who has the distinction of being the only human being to reach the mountain's summit, and whose conquest of the mountain – and mysterious actions at its top – remain controversial.
A contempt for the heedless privilege of power is written deep into McGahan's fiction, as visible in the colonial violence at the heart of 1988 (1995) and The White Earth (2004), as it is in Last Drinks's portrait of political corruption. Richman embodies both, his indifference to the human cost of his conquests a reminder that 'billionaires make their own rules'. As the novel opens, he is in the process of completing his greatest project: a palatial residence built into the peak of the smaller mountain that rises beside the Wheel, a venture that has not only attracted furious criticism from environmentalists and others but has resulted in the deaths of a number of workers, including, most recently and publicly, the building's designer, the celebrated Australian architect Richard Gausse.
At Gausse's funeral, his daughter Rita is approached and invited to visit the house. The request comes as a surprise, not least because Rita and her father were, to all intents and purposes, estranged, largely as a result of Rita's now-abandoned career as a sort of medium, capable of communicating with 'presences': non-human intelligences that inhere in places of power such as mountains.
Against her better judgement, Rita accepts Richman's invitation, and soon after finds herself among a select group the great man has gathered at the house that is her father's last and greatest achievement. But, as becomes clear when a disastrous earthquake traps Rita, Richman, and the others in the house, Richman has invited Rita because he believes – or at least half believes – the various accidents that have befallen the project are the work of the presence that inhabits the Wheel, and its desire for revenge on him for defiling its peak.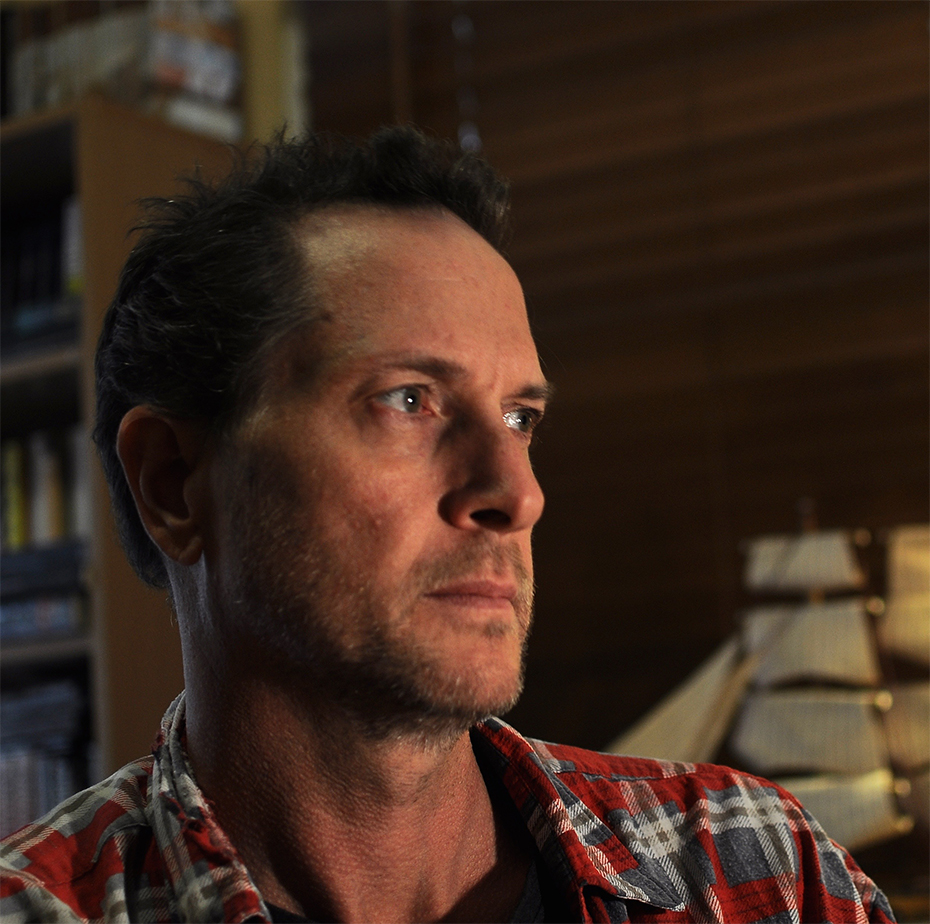 McGahan Andrew (photograph via Allen & Unwin)
McGahan was often praised for his preparedness to inhabit different genres, but while reading The Rich Man's House it's difficult not to wonder whether he mightn't be better understood as a writer of speculative fiction and fantastika who occasionally wrote in more realist modes. After all, of his eleven published novels, only Praise (1995), 1988, and Last Drinks (2000) are strictly realist; the others veer from straight fantasy (the four Young Adult novels), to fabulist fantasy (Wonders of a Godless World, 2010), science fiction (Underground, 2007), and the gothic (The White Earth).
Through this lens, the failed career as a horror novelist of McGahan's alter ego, Gordon (Praise and 1988), looks suggestive as well as satirical. But it also creates interesting affinities. Some of these are reasonably obvious – The Rich Man's House's haunted building, use of invented documents, and interest in ancient, inchoate terror place it in a tradition that flows back through Chuck Wendig and Stephen King to M.R. James and others. Likewise, its careful and occasionally over-extended working out of the practicalities of the science and history of the Wheel often has echoes of science-fiction writers such as Neal Stephenson.
More interestingly, however, the novel's interest in geology and non-human presences makes it read like a companion piece to McGahan's antepenultimate adult novel, Wonders of a Godless World. While it is difficult to know where their use as metaphors for questions about deep time and human transience ends and their role as something closer to manifesto begins, the two have a tension that lends the book as a whole a fascinating oddness.
Sadly some of this oddness slips away in the book's final third, when the machinery of the plot takes over and Rita and her companions find themselves fighting to escape the Wheel's malefic power. However, it also suggests that McGahan's writing was continuing to evolve and change in fascinatingly unpredictable ways right up to the end, and underscores not just the uniqueness of his voice and vision, but the scale of his loss.