Publisher of the Month
Publisher of the Month with Rod Morrison
What was your pathway to publishing?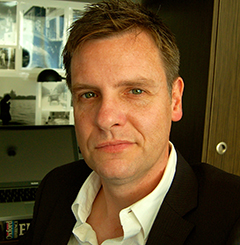 My first job in publishing was a paid editorial internship with legal house CCH in the early 1990s. It taught me a lot: not least the importance of being meticulous (and earnest). However, the glitz and glamour of trade publishing caught my eye and I soon jumped ship, spending twelve or so years at HarperCollins, Hardie Grant, and Pan Macmillan before co-founding Brio in 2011.
What was the first book you published?
I was an editor long before I became a publisher and had the good fortune of working on dozens of terrific books, but one title I championed early on in my career at HarperCollins was a picaresque novel called Soul Mountain by Gao Xingjian (translated by Sydney University academic Mabel Lee). We released the book in July 2000. Three months later, Gao Xingjian won the Nobel Prize for Literature.
Do you edit the books you commission?
Every single one of them. As a small independent house, we necessarily take a very hands-on approach.
Continue reading for only $2.50 per week. Subscribe to Australian Book Review. Already a subscriber? Sign in. If you need assistance, feel free to contact us.