A Philosopher Looks at Work by Raymond Geuss
Cambridge University Press, $18.95 pb, 195 pp
Philosophy
On not getting out of bed
Examining the nature of work
One consequence of the pandemic is that it has led many people to imagine themselves as someone else. Those whose work has dried up – actors, musicians, curators, librarians, flight attendants, and so on – have suddenly had to adapt to a world that has no place for the things they do and thus no place for people like them. What if this new world is not just a temporary blip, but the shape of things to come? Who will I be in this future world?
It is not just those who consciously identify themselves with their work that might ask such questions. If I am a tradie or a hairdresser whose business is on the brink, I face an upheaval in my life no matter how important being a tradie or a hairdresser is to my identity. If I need to find a new means of income, my life story is going to change. I can then imagine different stories panning out, different versions of my future self.
Continue reading for only $2.50 per week. Subscribe and gain full access to Australian Book Review. Already a subscriber? Sign in. If you need assistance, feel free to contact us.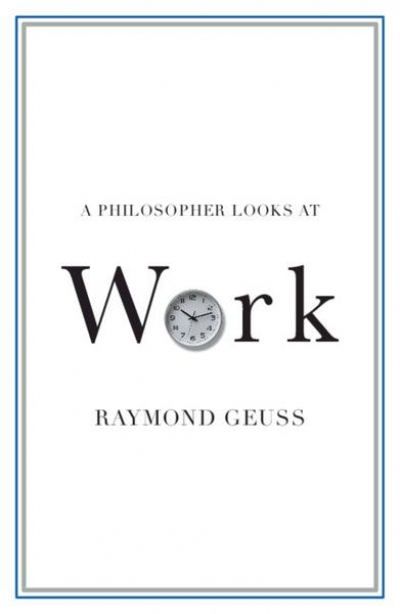 A Philosopher Looks at Work
by Raymond Geuss
Cambridge University Press, $18.95 pb, 195 pp