Build Your House Around My Body by Violet Kupersmith
Oneworld, $29.99 pb, 378 pp
Fiction
Muddy ambiguities
Violet Kupersmith's imaginative first novel
Build Your House Around My Body, Violet Kupersmith's début novel, is an expansive Vietnamese saga that stretches over seven decades. Ambitious in scope, it takes in the French colonial period around Da Lat in the 1940s right through to hedonistic modern-day Saigon. The large cast is drawn together through circumstance as well as irresistible supernatural forces – Vietnamese and foreigners, spirits and ghost hunters.
The Vietnam War and its aftermath continue to be profound influences on diasporic Vietnamese writing. In recent years, there has been a perceptible shift in how younger Việt Kiều – overseas Vietnamese – writers are attempting to confront this history. Build Your House Around My Body is a bold testament to this shift. Whereas Kupersmith's first story collection, The Frangipani Hotel (2014), explored the war's legacies in Vietnam and the United States, this novel is set entirely in Vietnam and ostensibly skips over the war, focusing on the periods before and after.
The novel opens in the near present with Winnie, a twenty-two-year-old Vietnamese American, who turns up late one night at Saigon's Tan Son Nhat International Airport. Months later, she vanishes. The mystery of her disappearance – the spine of the novel – is intertwined with another young woman's disappearance in Da Lat decades earlier. Through the use of non-linear narrative and multiple perspectives, we are taken back and forth in time as the initially unconnected stories slowly converge.
Far from representing the desirable return of a prodigal daughter, Winnie's arrival in Vietnam recalls the protagonist in Alex Garland's The Beach (1996), a young foreigner in Southeast Asia in search of … well, what exactly? A simple yearning for freedom, perhaps, though from what and to what end are never articulated. Winnie is not a foreigner, however, but Việt Kiều. Being mixed race, she even embodies her hyphenated identity, described as being neither 'Eastern' nor 'Western' in terms of her physical appearance but 'the muddy ambiguity of the middle'. We later learn that Winnie's name itself is a confluence of the Vietnamese and English languages. Her last name, Nguyen, the most common of Vietnamese surnames, was 'nonsoluble to the American tongue'. Nguyen became 'Win', eventually becoming 'Winnie'. She is a compromised being, a woman who seems to mostly exist rather than live.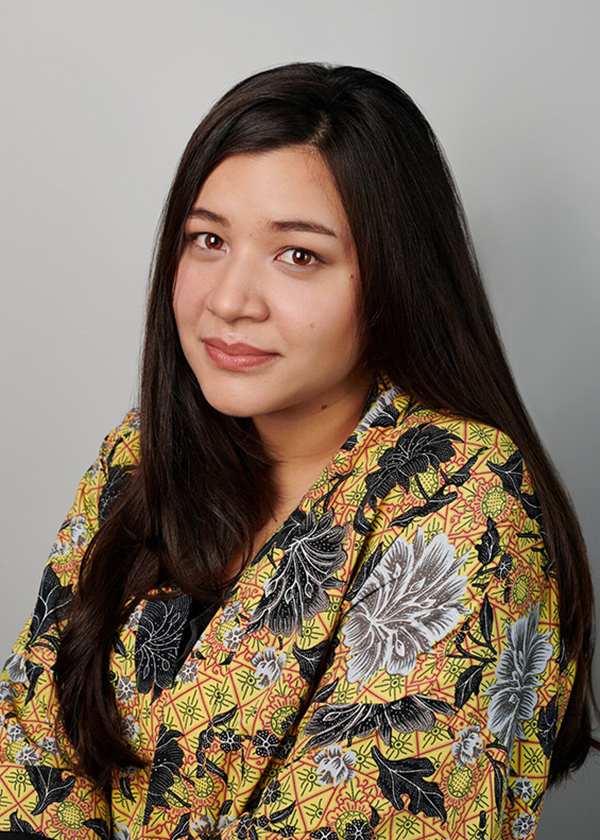 Violet Kupersmith (photograph by Adriana De Cervantes)
Kupersmith's exploration of the complex relationship the Vietnamese diaspora have with the homeland is both welcome and intriguing. This fertile narrative terrain remains largely under-explored in Anglophone literature, yet is a vital and compelling way to reckon with the consequences of civil war. In Build Your House Around My Body, the Việt Kiều characters represent a range of possible pasts and futures. Self-effacing Winnie fails at teaching English and derives little enjoyment from the abundant pleasures on offer to foreigners and Việt Kiều in Saigon, unlike her fellow Vietnamese-American colleague, Dao 'The Devourer' Huynh. At the end of her stint teaching English, Dao – ethnically full-blooded, with 'true' black hair rather than Winnie's 'swampy brown' black – makes a somewhat triumphant return home to attend law school. In contrast to both, Dr Sang is a Việt Kiều who has fully repatriated. He is now well-to-do; another character notices him moving his lips in a way that indicates a 'quintessentially capitalist manner'. For decades, Vietnam has been flush with capital brought in by Việt Kiều, but this continues to be a source of friction, reflected in the novel by the uneasy relationships that the native Vietnamese have with their overseas counterparts.
There is a recurring preoccupation with bodies and, as the title of the book indicates, with bodies as foundational to ideas of home. How women's bodies are routinely used and abused in order for men to create homes for themselves. Regardless, Vietnamese women remain remarkable agents of strength, resilience, even magic. The almost cartoonishly fearless Binh, another protagonist, is adept at catching cobras. 'She caught it behind its head, wrapping four fingers tightly around the top of its throat.' Tan, her childhood friend, cowers nearby and watches awestruck, even though he is a salaried police officer in Saigon while homeless Binh camps out in an abandoned rubber plantation in Da Lat.
Throughout the novel, Kupersmith underscores Vietnam's history of relationships between the Kinh ethnic majority, colonisers, and its ethnic minorities. The otherworldly Jean-François, for example, the bastard son of a Khmer father and French mother, represents another by-product of colonial occupation. In the earlier period, we also meet two French men in the Central Highlands who are seemingly benign, but there is no mistaking their exploitative intent as they seize land for large rubber plantations from the original inhabitants they refer to as 'the Montagnard'.
At times, Build Your House Around My Body is weighed down by overwrought and cumbersome description. The many individual storylines are difficult to follow at times; some of the stories feel under-developed. There is also a lack of bilingual dexterity, the kind demonstrated in a novel such as Nguyễn Phan Quế Mai's The Mountains Sing (2020). However, Kupersmith overcomes linguistic limitations to invent a rich, imaginative world with characters who would otherwise speak Vietnamese, French, and the many languages of Vietnam's ethnic minorities.
The direct consequences of colonialism and violence are brutal, and the after-effects haunt the future in both literal and figurative ways. Build Your House Around My Body suggests how restitution for the crimes of the past can be achieved by women learning how to wield the power that resides in our bodies, that this is how we can transmute and harness the fury that continues to accrue over the generations, in Vietnam as elsewhere.