Fiction
Possibilities of resistance
Three narratives of women's experience
Three recent novels by Australian women deal with current and increasingly urgent political questions about female identity and embodiment. They each use the conventions of popular realist fiction to provoke thought about the causes of female disempowerment and the struggle for self-determination. Coincidentally, they are also set, or partially set, in Australian country towns, although their locations are markedly different, and their plots culminate in the revelation of disturbing secrets.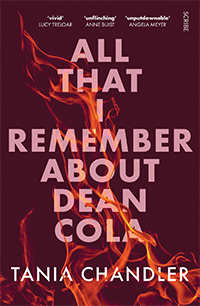 All That I Remember About Dean Cola by Tania Chandler

Scribe, $32.99 pb, 290 pp
All That I Remember About Dean Cola, the third novel by Melbourne-based writer Tania Chandler, uses the tropes of the psychological crime thriller to explore the belatedness of trauma and the moral ambiguities of guilt. Its narrator, Sidney Loukas, diagnosed with schizophrenia, is deeply troubled by the return of repressed memories from her adolescence, focused on an enigmatic young man named Dean Cola. She is also confounded by the state of her marriage. Emotionally and sexually numbed, she begins to suspect her protective, solicitous husband of trying to control her thoughts and actions. From the outset, Sidney's mind is riven with uncertainties and apparent contradictions about the men in her past and present. Her fractured state of mind is skilfully enacted in the movement between first- and third-person points of view and in repeated, fragmented flashbacks. The evocation of her symptoms – frightening hallucinations, intense panic, claustrophobia – is often visceral and vertiginous. Counterpointing this harrowing intensity is Sidney's nurturing of a young neighbour, a teenage girl called Aubrey, and her growing sense of resilience and self-worth.
Continue reading for only $2.50 per week. Subscribe and gain full access to Australian Book Review. Already a subscriber? Sign in. If you need assistance, feel free to contact us.