The Battlefield of Imperishable Memory: Passchendaele and the Anzac Legend by Matthew Haultain-Gall
Monash University Press, $34.95 pb, 324 pp
Australian History
Retrieving Passchendaele
The long neglect of the Flanders battles
This book is about the battles in which the First Australian Imperial Force took part between June and November 1917. It is not, however, a battle history. Rather, it takes the interesting approach of investigating how Australians remember these battles. Spoiler alert: they don't.
This is a significant finding. The author contends that while we (endlessly) remember Gallipoli, Pozières, and the final battles in 1918, we are uncomfortable about including in our collective memory the battles of 1917 (Messines and the battles of what is popularly known as the Passchendaele campaign). In The Battlefield of Imperishable Memory, Matthew Haultain-Gall demonstrates why this forgetting took place and makes a strong argument that it set in very early.
Continue reading for only $2.50 per week. Subscribe and gain full access to Australian Book Review. Already a subscriber? Sign in. If you need assistance, feel free to contact us.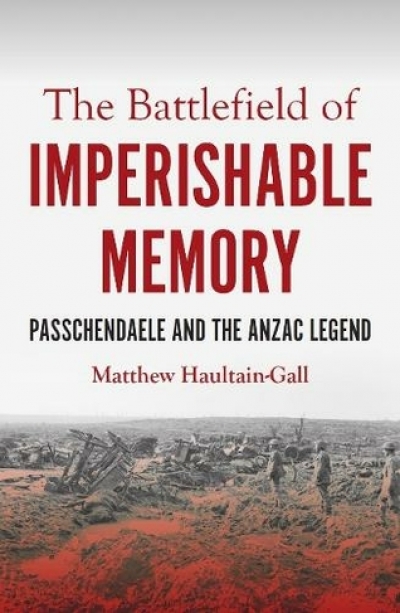 The Battlefield of Imperishable Memory: Passchendaele and the Anzac Legend
by Matthew Haultain-Gall
Monash University Press, $34.95 pb, 324 pp