Toxic: The rotting underbelly of the Tasmanian salmon industry by Richard Flanagan
Penguin Random House, $24.99 pb, 224 pp
Environmental Studies
Frankenfish
Richard Flanagan's exposé of the salmon industry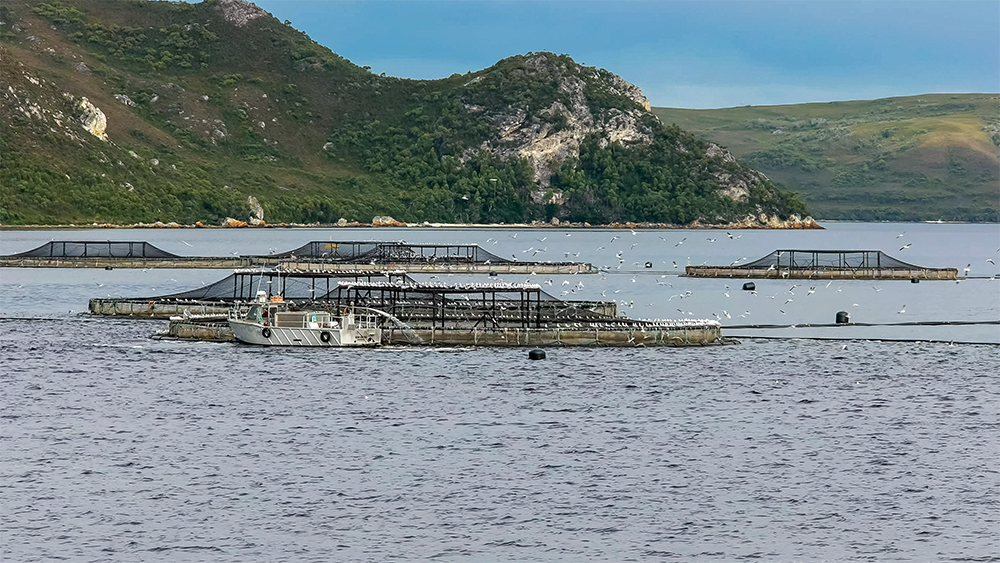 Listen to this article read by its author.
Before reading Richard Flanagan's new book, Toxic: The rotting underbelly of the Tasmanian salmon industry, it is useful to remember that Australia's southern isle was once the penal colony of Van Diemen's Land. During the first fifty years of the colony's existence, a small ruling élite achieved a near monopoly over the island's most lucrative natural resources, the subservience of the majority convict population, and considerable profit from the public licences and patronage associated with political power. Far from these privileges ending with the cessation of transportation, self-government allowed the establishment to so entrench their interests that no substantial separation existed between the promotion of them and the functions of the state. The enduring cost of a historically corrupted polity was well highlighted (including by Flanagan) during the environmental conflicts of recent decades, but despite the saving of the Franklin River and the demise of forestry giant Gunns, a fully functioning democracy seems as distant as ever. Even the most basic task of government – returning a public profit from highly valuable public licences, be they poker machines or public waters – is still not being achieved in a state that is the poorest, sickest, and most disadvantaged in the nation.
Continue reading for only $2.50 per week. Subscribe and gain full access to Australian Book Review. Already a subscriber? Sign in. If you need assistance, feel free to contact us.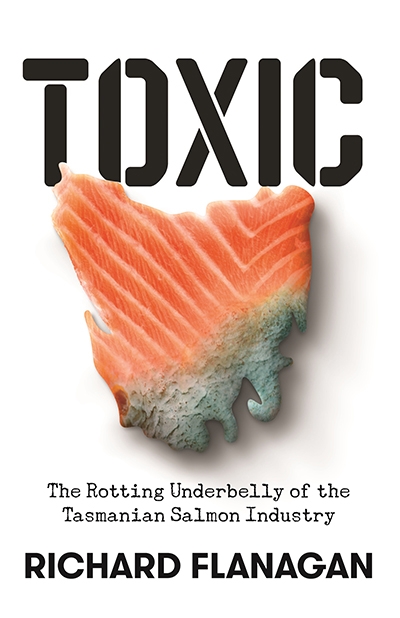 Toxic: The rotting underbelly of the Tasmanian salmon industry
by Richard Flanagan
Penguin Random House, $24.99 pb, 224 pp