Dislocations: The selected innovative poems of Paul Muldoon edited by John Kinsella
Liverpool University Press, £20 hb, 228 pp
Poetry
Laureate of polysituatedness
Paul Muldoon's liminal poetry
Dislocations is a product of the Irish diaspora. Its editor is a Western Australian who claims his Irish heritage from Carlow and Wicklow; its subject was brought up on the border between counties Armagh and Tyrone in Northern Ireland, and emigrated to the United States in 1987. There is, then, a biographical precedent for John Kinsella's sharp characterisation of Paul Muldoon's work as 'a liminal poetry that lives both sides of any given border … in an ongoing state of visitation with its roots in linguistic and cultural reassurance'.
While Dislocations is advanced tentatively as a 'selected innovative poems' (a dicey editorial enterprise for an oeuvre like Muldoon's, which, in Kinsella's words, is 'always experimental, even when the work is more readily accessible'), the book's rationale becomes clearest when considered in light of Kinsella's critical writings on international regionalism and 'polysituatedness'. These writings think of our relation to place as not just a function of 'where we are, but [also] where we have been and where we can perceive ourselves as having been, or imagine ourselves being'. The idea of 'home' thus becomes a palimpsest of past and present habitations, real and ideal modes of belonging. For Kinsella, it is Muldoon's verse vagabondage through the thorny linguistic, historical, and mythological borderlands of his two homes that best captures this 'multi-layered and cumulative picture of place'. Not just 'the prince of the quotidian', Kinsella's Muldoon is the laureate of polysituatedness.
Continue reading for only $2.50 per week. Subscribe and gain full access to Australian Book Review. Already a subscriber? Sign in. If you need assistance, feel free to contact us.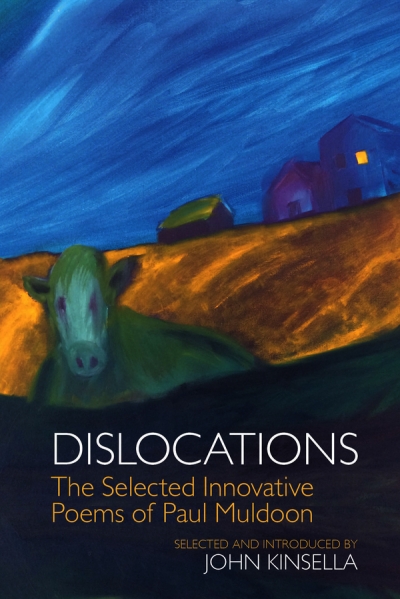 Dislocations: The selected innovative poems of Paul Muldoon
edited by John Kinsella
Liverpool University Press, £20 hb, 228 pp