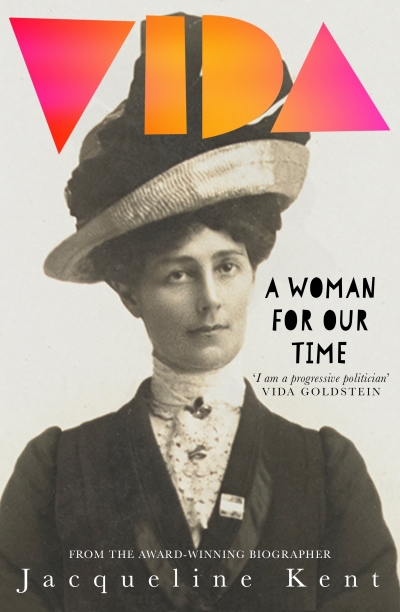 Vida: A woman for our time
by Jacqueline Kent
Viking, $34.99 pb, 329 pp
Biography
Vida: A woman for our time
by Jacqueline Kent
Miles Franklin used to delight in relating an anecdote about a librarian friend who, when asked why a less competent colleague was paid more, replied succinctly: 'He has the genital organs of the male; they're not used in library work, but men are paid more for having them.'
I was reminded of this when I found that the subject of Vida, Franklin's friend Vida Goldstein, had preserved a piece of doggerel in a newspaper from around the same time, which begins: 'She was pretty / She was fair / Tailor-made and debonair.' After listing her favourable attributes, it finishes with what was missing: 'No she hadn't / Really hadn't / Poor Vida hadn't pants.' These gems come from more than a century ago, but how much has changed for women, at least in the world of politics? Who can forget Julia Gillard's 'misogyny speech' of 2012?
---
Already a subscriber?
Sign in
to continue reading. If you need assistance, feel free to
contact us
.