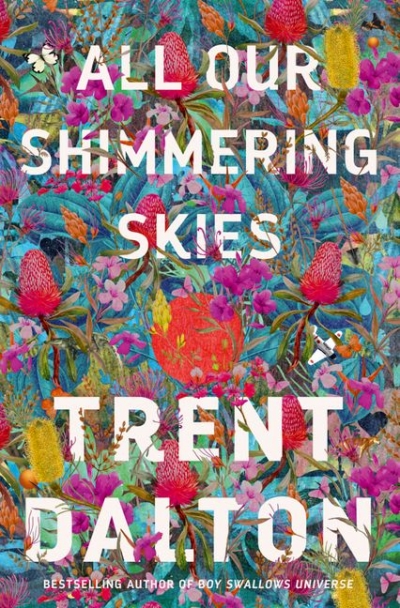 All Our Shimmering Skies
by Trent Dalton
Fourth Estate, $32.99 pb, 436 pp
Fiction
Crammed with surprises
Trent Dalton's new novel
The cover of All Our Shimmering Skies is crammed with surprises. Look closely among the Australian wildflowers and you'll find black hearts, butterflies, lightning bolts, a shovel, a crocodile, a dingo, a fruit bat, a Japanese fighter plane, and a red rising sun.
Trent Dalton has adopted a similar method in writing his second novel, which samples almost every genre you can think of, from war story to magic realism and Gothic horror to comedy. There are references to Romeo and Juliet and a nod to The Pilgrim's Progress. There is the heightened excitement of a Hollywood spectacular, the earthy mysticism of Aboriginal Dreaming, and a brushstroke of Japanese mythology, all sprinkled with the gold dust of Dalton's originality.

To continue reading, sign in or subscribe to ABR.Subscriptions start from as little as $10 per month. If you need assistance, feel free to contact us.