Open Page
Open Page with Anne Summers
Why do you write?
I have things I want to say and I am bold enough to hope that people may be interested in these things, and what I think of them.
Are you a vivid dreamer?
My dreams are extremely vivid, often upsetting, usually in full colour, but not always able to be summoned back to consciousness the next day. Which may not be a bad thing.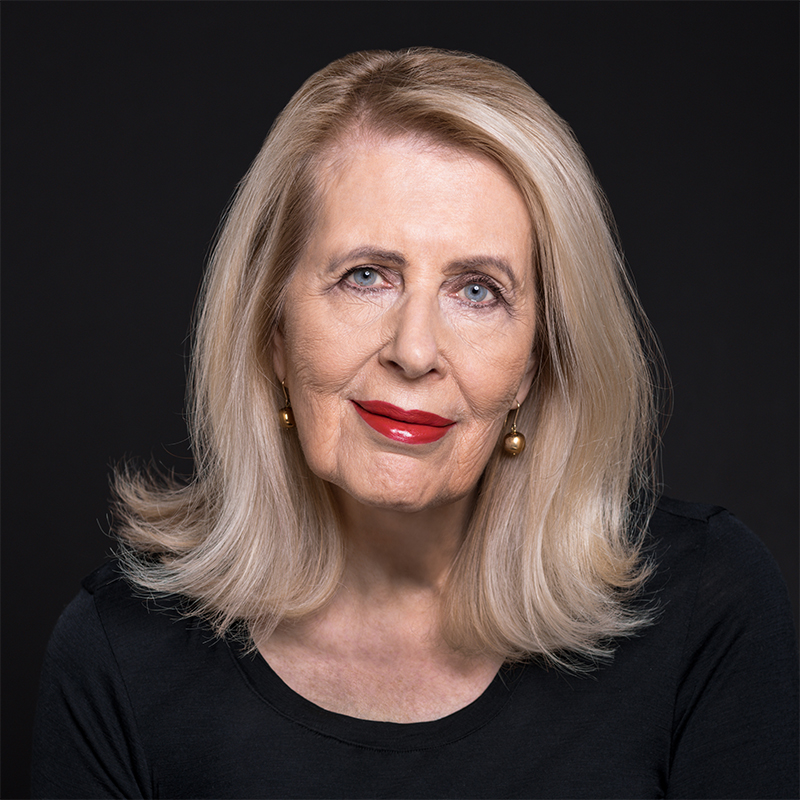 Anne Summers (photograph by Kevin McDermott)
Where are you happiest?
Near water – preferably the ocean, though I will settle for a river. I don't like lakes: I want my water to move.
What is your favourite film?
It used to be Jules et Jim. At the moment, for what are no doubt obvious reasons, it's All the President's Men. But then again, it's hard to go past All About Eve.
And your favourite book?
Our reading needs change, and the books we revisit constantly grow in number, but if I must choose, I will nominate Kate Millett's Sexual Politics (1970) for the way it forced me to confront the ugly fact that the works of so many of the (male) writers I admired – specifically Norman Mailer, D.H. Lawrence, and Henry Miller – were predicated on a deep hatred of women. This changed me forever.
Name the three people with whom you would most like to dine.
Vivienne Westwood, Angela Merkel, Vera Brittain.
Which word do you most dislike, and which would you like to see back in public usage?
'Then' when used to denote a position once occupied by a person, as in 'the then Prime Minister'. It is utterly redundant to insert this qualifier. It ought to be totally obvious from the writing that the person was then and is not now. Let's bring back 'sheila'. So much better than 'chicks' and other terms used today to talk about women.
Who is your favourite author?
Joan Didion.
And your favourite literary hero and heroine?
Edith Campbell Berry.
Which quality do you most admire in a writer?
I like non-fiction writers to have clarity about their topic and be imaginative in their approach, to whatever the subject is. I like fiction to be confronting in its creativity and ambitious in its narrative reach.
Name an early literary idol or influence whom you no longer admire – or vice versa.
I guess everyone goes through their Heathcliff phase.
What, if anything, impedes your writing?
All my life I have craved to write full-time, to devote myself fully to the book or whatever it is that I am working on. I have never managed to do this; I keep being tugged in other directions. My whole life has been a struggle between my desire to observe, and to chronicle, the world and the need I feel to engage and to act to change it. This activism is not necessarily incompatible with writing, but it does slow me down. I have never managed to achieve equilibrium between these two desires; they compete for priority, and I expect they always will.
How do you regard publishers?
Necessary.
What do you think of the state of criticism?
In Australia, criticism tends to be rather timid. In our small pond, many book reviewers pull their punches. It is rare to see tough appraisals and even rarer to read the lengthy, informed, critical engagement with a writer or a theme that requires time, knowledge – and courage.
And writers' festivals?
I happen to like festivals, perhaps because my other half – Chip Rolley – is a festival director. I appreciate the effort that goes into creating this unique form of literary engagement which is part-performance, part-discussion, and fully about books, writing, and the subjects that engross us.
Do you read reviews of your own books?
I do. And I don't believe writers who say they don't. All of us want to know what people think of our work, and reviews are part of that appraisal. Nowadays, of course, there are so many other channels for people to express their opinions. Book reviewers no longer have the field to themselves.
Are artists valued in our society?
Artists and writers are celebrated and sometimes admired, but they are not appreciated.
What are you working on now?
I am thinking about what to do next. It may take some time.