Poetry
Kevin Brophy is Poet of the Month
Which poets have most influenced you?
John Keats, Gerard Manley Hopkins, Eric Beach, Myron Lysenko, Ania Walwicz, Elizabeth Bishop, Billy Collins, Charles Simic, Sylvia Plath, and Emily Dickinson – in that order through time; though tomorrow the answer would be a variation on this.
Are poems chiefly inspired or crafted?
No future for a poem without both craft and inspiration being involved, but no use for a poem unless it is first brought to life by inspiration (by breathing it in, then breathing it out).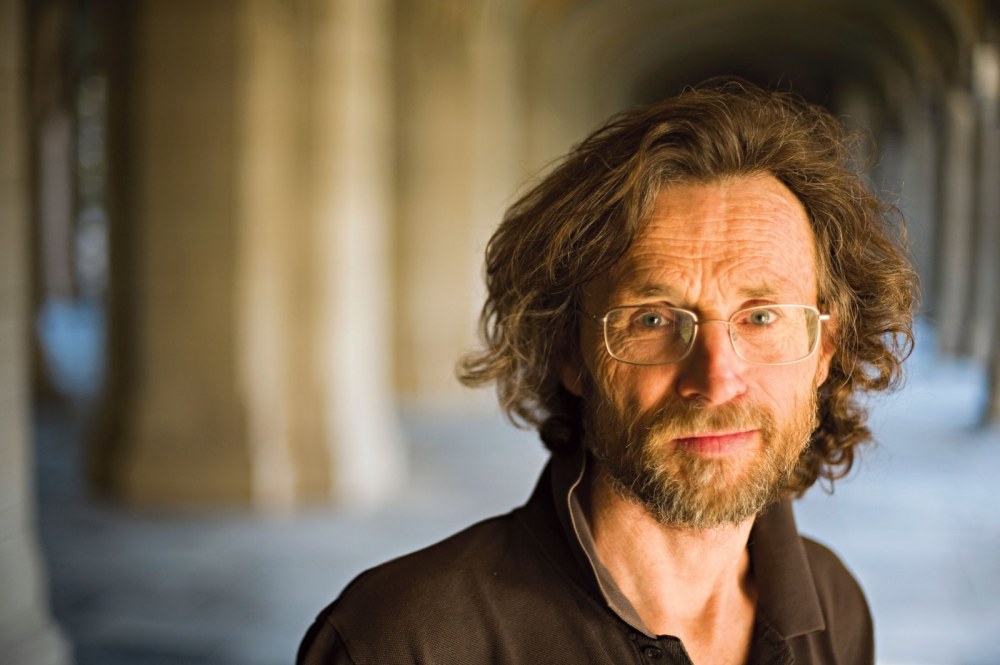 Kevin Brophy (photograph via University of Melbourne)
What prompts a new poem?
Reading poetry has always been for me an inspiration. I can rarely read a good book of poetry or a terrific poem without throwing it down and writing some of my own under its influence. Memory and the senses, all of them, are starting points too.
What circumstances are ideal for writing poetry?
This is a very personal question, and hard to answer because the circumstances, especially at the beginning of writing a poem are so fragile and I am so vulnerable (to all the usual self-criticisms I suffer from). For me, a few hours inside myself at a desk or staring out the window from a table are best.
Roughly how many drafts do you produce before 'finishing' a poem?
Hours on each line, weeks on a stanza, months on the whole poem, but with long breaks between. Most poets spend most of their time not writing poetry, and it has to be this way.
Which poet would you most like to talk to – and why?
Leonard Cohen, I guess, for that voice half-singing, half-rhyming, always nostalgic about love, and somehow making you feel he is in love with you too because we all share this nostalgia. I don't so much want to talk to him as listen to him.
Do you have a favourite Australian poetry collection?
The Puncher & Wattmann Anthology of Australian Poetry, edited by John Leonard.
What do poets need most: solitude or a coterie?
This poet needs the kind of solitude that a home and a family and a small group of friends provide – away from poetry. As for the 'rapacious throng' (the collective noun used for poets in an Irish medieval text) of poets out there, I need to be part of them too, to test myself against them, define myself as existing somewhere across their spectrum, and join in the general kerfuffle of admiration and contempt rife in a coterie of any kind. Mostly, though, it's the solitude I need.
If Plato allowed you to keep one poem or poetry collection in his Republic, what would it be?
Elizabeth Bishop's Collected Poems would amuse and sustain me in such a desperate time.
What is your favourite line of poetry (or couplet)?
'but what does a frog / in a well know of the waiting ocean?' (Peter Steele, from The Knowledge).
Is poetry appreciated by the reading public?
When I asked a representative of this public, she smiled at me and said that the public is apprehensive about poetry, but love having it presented and explained and discussed. As a teacher, I have given a good part of my life to doing just this.