The Odyssey by by Homer, translated by Emily Wilson
Wiley, $29.95 pb, 582 pp, 9780393089059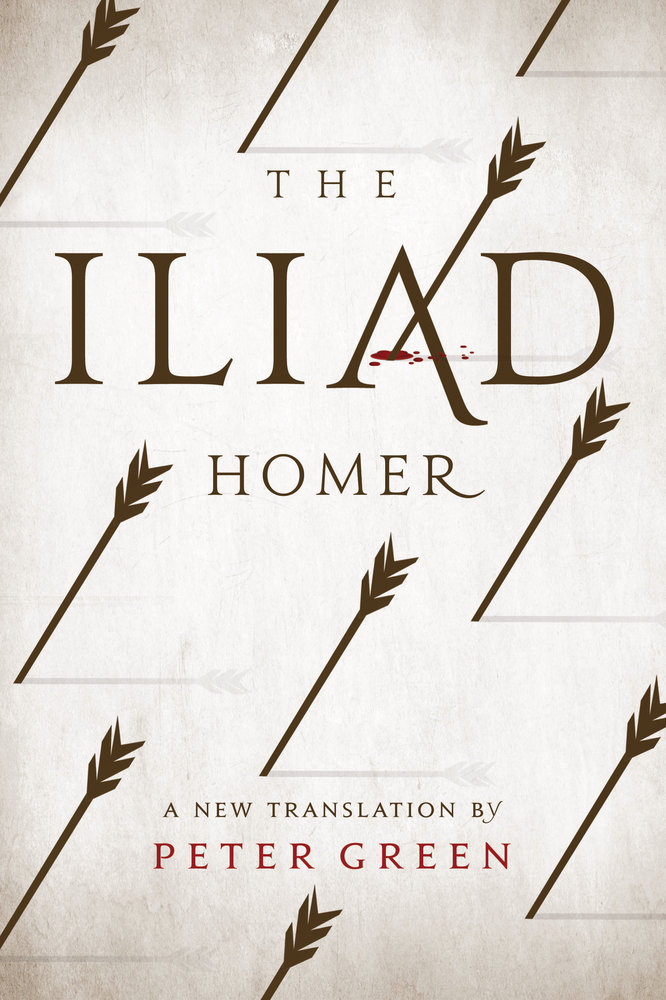 The Iliad: A new translation by by Homer, translated by Peter Green
University of California Press (Footprint), $44.99 pb, 592 pp, 9780520281431
Classics
The Odyssey
by by Homer, translated by Emily Wilson

&

The Iliad: A new translation

by by Homer, translated by Peter Green
For as long as I have studied Classics, first as a high-school student, later as an undergraduate and PhD student, and now as a professor, I have carried Homer's poems close to me. The Iliad and, to a slightly lesser extent, the Odyssey are my touchstones. All that needs to be known can be found in them. I have taught them for more years than I care to remember. I still cry at certain parts. I see them, feel them, hear them. But I have never published a single article, chapter, or anything resembling scholarly criticism on them. They defy me. To contemplate translating them is so alien to me that I instantly admire any Classicist who has been brave enough to take on such a herculean task.
But with admiration comes simultaneous caution and even a bit of resentment: What have they done to my Iliad and Odyssey? This suspicion has seen me returning time and again to the translators of my youth: Richmond Lattimore and E.V. Rieu. There is an intense sentimentality around my relationship with Lattimore's translations; these were my undergraduate editions and I still have them, albeit battered and – in the case of the Odyssey – more loose-leafed than bound. Rieu's translations are treasured for more romantic reasons, centring around stories of him translating passages from the Odyssey to his wife and daughters as the bombs of World War II rained down on London. I also admire Rieu for practical reasons: he rendered the great works into prose and produced – for the first time in English – readable, accurate, and affordable (via the newly formed Penguin Classics) translations that took both epics out of the élite halls of Greek undergraduate classes and gave them to the public. By the same token, I am in awe of Lattimore, who took on the burden of the long, six-beat dactylic hexameter of the original, which resists the rhythms of English, and produced what is traditionally regarded as the best poetic translation of both poems.
When one ponders the sublimity that is the Homeric canon, and admires its best translators, it is a mystery why Classicists still attempt to scale Mount Olympus and sit alongside the anonymous poetic collective known as 'Homer' and his rare priestly breed of superior interpreters. I use the word 'priestly' in the old-fashioned gendered sense because Homer has traditionally belonged to men. Emily Wilson's new translation of the Odyssey has, therefore, broken with tradition and has, for several reasons, contributed significantly to Homeric scholarship. This is partly because she is a woman. But this is a somewhat predictable and tedious conversation to have around the publication in view of the other, more pressing issues in need of discussion when it comes to translating Homer.
In the footsteps of Shakespeare to Keats to those contemporary poets composing in English, Wilson's translation is in iambic pentameter, which maintains the same length of the dactylic hexameter and the same lines. Maintenance of the original word order, which is different to English syntactic structure and provides an added layer of meaning by accentuating key moments, ideas, and emotions, is also admirably observed as much as possible. Likewise, the beauty of Homer's plain or unadorned language, with its vividness and variety of mood reliant on imagery rather than ornate vocabulary, is referenced by Wilson in a pared-back, elegant style. The characteristic epithet of both the Iliad and the Odyssey – 'Swift-footed Achilles', 'Shining-helmed Hector', 'Grey-eyed Athena', 'Quick-thinking Odysseus' – usually rendered with the same adjective in Greek, and therefore often repeatedly rendered in a translation with the same word – are interpreted and therefore translated with a fuller or more varied vocabulary herein. Thus, we have polytropos and its equivalents (like polymentis), Odysseus's trademark epithet(s), freely translated as 'complicated', 'the man who can adapt to anything', and 'the lord of lies', and other variations. Rather than the reliance on one choice of word, such as 'wily' (also used in this translation), Wilson listens to the demands of the context to select what she senses it needs. And she is invariably right. This translation, in its entirety, is right.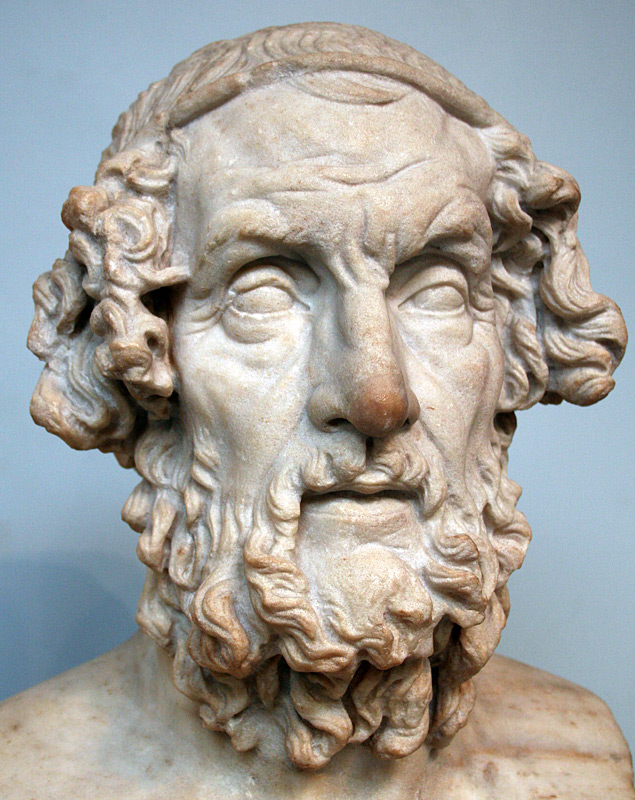 Photograph taken of the bust of Homer in the British Museum, London. Translating the Iliad is not the same as translating the Odyssey. This is not only because the two poems are separated by at least a generation, with the Iliad thought to have been composed first (sometime around the middle to late eighth century bce), but also because of the substantially different – and yet related – subject matter. While the Odyssey contains folktale elements, with its middle 'books' dedicated to the fantastical wanderings of Odysseus, and its decidedly domestic environments, the Iliad traces some fifty days in the last phase of the ten-year Trojan War. While it has elements of domesticity, with occasional scenes of the warriors – both Trojan and Greek – eating, reposing, and, in the case of the Trojans, visiting wives, mothers, and children, the Iliad is devoid of the fairy tales of the Odyssey and its moments of levity, chronicling instead a claustrophobic world of siege warfare, violence, heartbreak, and battle fatigue. Reading this is a life-changing experience, and its sublimity almost defies translation. 'Touch the text at your peril', seems to be the mantra of most Classicists, though, like Wilson, Peter Green has recently made the hero's journey along the path of translation.
Also, like Wilson, Green had established himself as a formidable translator before tackling Homer. He too was not afraid of attempting an English rendition of the hexameter, choosing to base his inspiration on C. Day-Lewis's approach to translating Virgil's Georgics in 1940, which was commissioned for broadcasting and therefore had to 'sound' like poetry. Day-Lewis's solution, which he developed in his magisterial translation of the Aeneid in 1952, was to vary the length of the line of the strict epic metre, moving between the six-beat dactylic hexameter and the five-beat catalectic hexameter. The slight relaxation of metrical accuracy enabled Day-Lewis, and now Green, to concentrate on meaning without sacrificing poetics to it.
Green is a more emphatic translator when it comes to interpreting the original as a more grandiose, rhetorical style of poetry. To be fair, the Iliad is more formal in its construction and, at times, its language, compared to the Odyssey. However, the translation is stiff at times, which is mostly the result of a more rigid approach to capturing the original word order of the Greek. At times, Homer's translators need translating.
Both new editions are, overall, excellent, although Wilson's is a translation of her selected text that is without peer. Green's Iliad may sit (almost) beside Lattimore's, but the peerless English translation of the Iliad is yet to come. Perhaps, understandably, it never will.