Publisher of the Month
Publisher of the Month with Phillipa McGuinness
What was your pathway to publishing?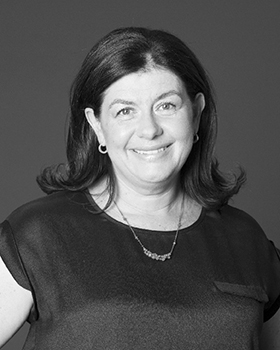 I was about to land a cadetship with The Age, or so I thought. When I missed out, I applied for a job as a publishing assistant with Cambridge University Press. Before long I was working in CUP's Sydney office, a terrace in Surry Hills. Bits of crumbling wall would fall onto our desks, so manuscripts were often covered in sand. It has always been a glamorous industry, but one I'm very glad I fell into.
What was the first book you published?
An arcane legal studies book, the name of which I can't remember – not such an auspicious start. But I do remember the second or third: Tom Griffiths's Hunters and Collectors: The antiquarian imagination in Australia (1996) – an early career highlight, and a book that made me realise what Australian history could be.
Do you edit the books you commission?
Structural editing, yes; copyediting, no.

Subscribe to ABR
for as little as
$10 a month
to read the rest of this article.If you are already a subscriber, click 'Sign In' in the top left-hand corner of the screen. If you require assistance,
contact us
or consult the
Frequently Asked Questions
page.