Poet of the Month
Paul Hetherington is Poet of the Month
Which poets have most influenced you?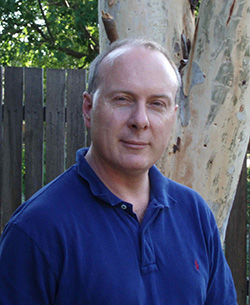 In the 1980s I read Emily Dickinson's poetry intensively, and I suspect that her superbly compressed work is ingrained within me. In late adolescence I loved the musicality of W.B. Yeats, and later I grew to admire W.H. Auden's complexities and clarity. I dwelt for a while in the evocations of New Zealander Lauris Edmond. Recently, I have been reading the tensile work of Tusiata Avia with great enjoyment. Many Australian poets, including Judith Wright and Rosemary Dobson, have influenced my writing.
Are poems chiefly inspired or crafted?
Poems are mainly the result of hard work and craft. Some poems seem to come easily, from who knows where, perhaps as a form of inspiration. If there are gods of poetry, I am happy to pay homage to them in this painfully materialistic age.
What prompts a new poem?
My poems are often prompted by a rhythm, a phrase, a word, a feeling, an intuition, or something I've read.
Continue reading for only $2.50 per week. Subscribe and gain full access to Australian Book Review. Already a subscriber? Sign in. If you need assistance, feel free to contact us.