Critic of the Month
Felicity Plunkett is Critic of the Month
Which critics most impress you?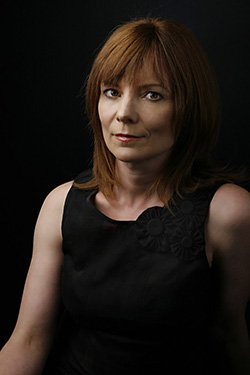 Some of Australia's best writers are also reviewers. I always enjoy the beautifully crafted and perceptive work of Drusilla Modjeska, Mireille Juchau, James Bradley, Lisa Gorton, and Kerryn Goldsworthy, to name just a few. Anwen Crawford is wonderful on music, Kate Kellaway and a.j. carruthers on poetry. I love reading Virginia Woolf's arch, sharp reviews. I miss Geordie Williamson's acute reviews, though I'm very happy to see his talents applied to publishing.
What makes a fine critic?
I like J. Hillis Miller's argument that the critic is both host and guest, and that the 'reciprocal duties of hospitality' frame a reading. To pursue the metaphor, I like it when both host and guest are attentive, hospitable, and courteous. I enjoy openness and curiosity in a review, and the pleasure of access to an intelligent encounter between reader and text. Reading reviews involves witnessing the charge and chemistry of that encounter (or, sometimes, the lack of those things). I also like the spark of an imaginative piece of writing.
Continue reading for only $10 per month. Subscribe and gain full access to Australian Book Review. Already a subscriber? Sign in. If you need assistance, feel free to contact us.