Books of the Year
2016 Publisher Picks
Ben Ball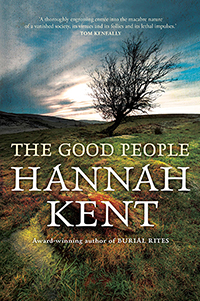 I'm fresh from Hannah Kent's compelling, humane, and utterly convincing The Good People (Picador, 10/16). Kent completely inhabits her material. In this single nineteenth–century Irish valley, she has created a whole world – indeed, a whole cosmology – that we struggle to break free from at the end of the book. The folded landscape, the terrifyingly precarious lives (especially of women), the honest engagement with folk wisdom, the cold – is it too early to think of a Kentland?
I also recently read Tara June Winch's After the Carnage (UQP, 9/16), a remarkable collection of stories roughly a decade after her knockout début, Swallow The Air (2006). Startling without being showy, various but not tricksy, moving, fresh, and beautiful – an extremely potent voice ready to roar.
Ben Ball is Publishing Director, Penguin Books Australia.
Continue reading for only $10 per month. Subscribe and gain full access to Australian Book Review. Already a subscriber? Sign in. If you need assistance, feel free to contact us.