Books of the Year
Books of the Year 2016
Sheila Fitzpatrick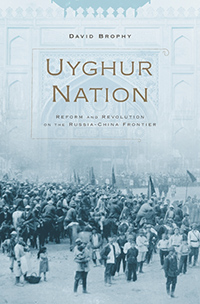 Originally published in German, Albrecht Dümling's The Vanished Musicians: Jewish refugees in Australia (Peter Lang), a fascinating compendium of Jewish musicians who found refuge in Australia in the 1930s and 1940s, is now available in Australian Diana K. Weekes's excellent translation.
Kevin Windle, Elena Govor, and Alexander Massov's From St Petersburg to Port Jackson: Russian travellers' tales of Australia 1807–1912 (Australian Scholarly Publishing) is a treasure trove for anyone with a weakness for ship's captains' and spunky young Russian ladies' impressions of our native land. It was a Russian ship that in 1814 brought the news of Napoleon's defeat to Sydney.
Next is David Brophy's Uyghur Nation: Reform and revolution on the Russia-China frontier (Harvard University Press). If you have ever wondered who the Uyghurs are, Brophy, who teaches at the University of Sydney, is the man to go to.
The Great Departure: Mass migration from Eastern Europe and the making of the Free World (W.W. Norton), by Tara Zahra, is a 'must read' for history buffs as well as migration scholars.
Miriam Cosic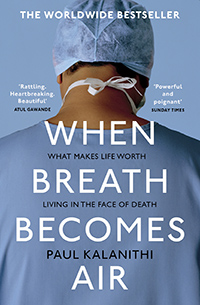 Four books stood out for me this year. David Rieff's In Praise of Forgetting: Historical memory and its ironies (Yale University Press, reviewed in ABR 6/16) makes a startling argument: that cultivating historical memory, especially in the political realm, may do more harm than good.
American writer Shadi Hamid's controversial Islamic Exceptionalism: How the struggle over Islam is reshaping the world (St Martin's Press) examines how the difficulty of reconciling secularism and Islam not only makes integration tricky for Muslims in the West, but perpetuates sectarian war within the religion.
When Breath Becomes Air (Bodley Head), by Paul Kalanithi, a neurosurgeon who chronicled his own death from cancer, is simply extraordinary: humane, poetic, moving, and enlightening. And Sebastian Smee – The Australian's former art critic, now with the Boston Globe – has written a riveting study, The Art of Rivalry: Four friendships, betrayals, and breakthroughs in modern art (Text Publishing, 11/16), the title of which says it all.
James Bradley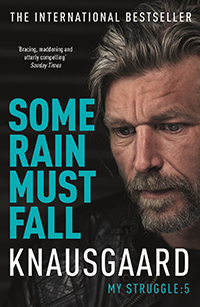 I'm not sure any book I've read this year has affected me as much as Annie Proulx's monumental account of the human and environmental catastrophe of North America's forests, Barkskins (Fourth Estate, 8/16). While it isn't without its faults, in particular its desire to include everything, that same encyclopedic impulse and sense of incoherent grief lends it extraordinary power and breadth, and makes it necessary reading for anybody interested in the environment.
Karl Ove Knausgaard's Some Rain Must Fall (Vintage) is also encyclopedic, albeit in a personal sense, and manages the not inconsiderable trick of being both scarifyingly funny and deeply moving (how many other writers are likely to describe getting drunk and throwing up in Björk's toilet?).
Finally, I loved my friend Georgia Blain's Between a Wolf and a Dog (Scribe, 5/16). Like all her novels, it explores the often unarticulated complexities of the intersection of the personal and the political with exquisite grace and intelligence.
Brenda Walker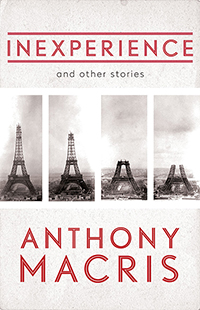 It's been a magnificent year for books by Australian women, but I won't discuss some of the books that I would normally be celebrating, since I'm reading them for the Stella Prize. Among books by men, one stands out: Anthony Macris's explosively funny Inexperience (UWA Publishing, 12/16). The first part is a sequence of stories describing the quickly deflating love affair of a pair of Australians seeing Europe, and each other, in the absence of love and wonder. Macris charts the hyper-aware thoughts of his decent, stricken narrator, flying home amid dreams of garbage and his mother. Other more comical stories chase obsessions into sad or ridiculous conclusions. Macris is a sincere and sensationally good writer.
James McNamara
I've been in the United States this year, so my reading has a distinctly American 'flavor'. Assuming the country still exists by the time this goes to print (I write on election eve), here are my picks. The Letters of Ernest Hemingway: Volume 3, 1926–1929 (Cambridge University Press, 8/16) is a superb contribution to a first-rate series, showing Hemingway up close as he becomes a major writer.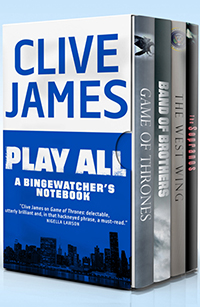 It was a treat to have our greatest television critic, Clive James, return to his beat with the excellent and enjoyable Play All: A bingewatcher's notebook (Yale University Press, 11/16).
Jane Mayer's Dark Money: The hidden history of the billionaires behind the rise of the radical right (Scribe, 10/16) is surely one of the most important political books of the decade, vital for understanding America's hyper-partisan politics.
Paul Beatty's The Sellout (Farrar, Straus & Giroux, 12/16) – the first American Booker-winner – is currently whizbanging about my head: a stunning satire that leaves no third-rail untouched.
Fiona Wright
My favourite work of fiction in this year was Georgia Blain's lush and loss-ridden Between a Wolf and a Dog. It's a novel about the ways in which we hurt each other, or are hurt by the world, yet it is hopeful and redemptive in the small moments and minute joys that it charts.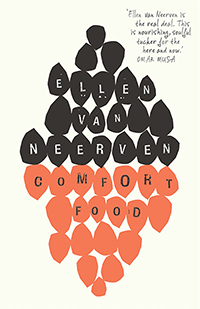 In non-fiction, I loved Catriona Menzies-Pike's The Long Run (Simon & Schuster, 4/16) for its fascinating exploration of women's bodies in sport and in public, and the delicious humour it directs at runners as a species.
As for poetry, Ellen van Neerven's Comfort Food (UQP, 12/16) delighted me with its emotional heft, its sustaining interest in community and love, and the sparse balance of its lyricism and language.
Mark McKenna
Two of our finest writers on place – Nicolas Rothwell (Quicksilver, Text Publishing, 12/16) and Kim Mahood (Position Doubtful: Mapping landscapes and memories, Scribe, 9/16) – demonstrate why it is impossible to understand Australia without venturing into the interior and far reaches of the continent. Divining the sacred, Rothwell moves effortlessly from Eastern Europe and Soviet Russia to the Pilbara, while Mahood returns to the Tanami, the country that has shaped so much of her artistic and literary practice.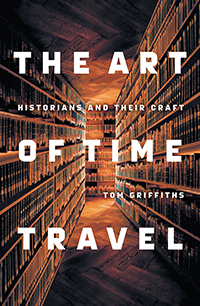 In The Art of Time Travel: Historians and their craft (Black Inc., 8/16), Tom Griffiths, one of our most acclaimed historians of place, turns his eye to his 'favourite' historians and writers, distilling the essence of good history and subtly revealing why the discipline's limitations are also its greatest source of strength.
Finally, two outstanding examples of biographical writing: Sebastian Smee's The Art of Rivalry and Robert Forster's Grant & I (Hamish Hamilton, 11/16).
Sarah Holland-Batt
This year I was taken by Michelle Cahill's new collection of poems, The Herring Lass (ARC Publications), a characteristically restless migration across continents and vast bodies of water, fearlessly interrogating dynamics of power and subjugation in both human and animal worlds; Cahill's collection strikes against the tyranny of the 'desiccating colonies' with a supple intellect and graceful musicality.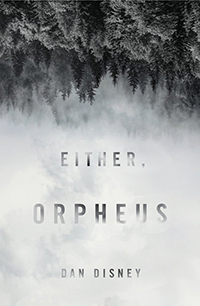 I was impressed by Dan Disney's witty, erudite, quickfire either, Orpheus (UWA Publishing). Disney's inventive takes on the villanelle, held in playful conversation with poets and philosophers, turn the well-worn form (in one instance, quite literally) on its head.
Further afield, I loved Ottessa Moshfegh's début novel, Eileen (Vintage), mordant psychological thriller in the tradition of Patricia Highsmith. Shortlisted for the Man Booker Prize, it is one of the most gripping and disturbing novels I've read in years.
Andrea Goldsmith
Jordie Albiston's, Jack & Mollie (& Her) (UQP, 5/16) ticks the three essential boxes for a verse novel: it tells a gripping story, it has well fleshed-out characters, and the poetry demands a second reading. It is a book for dog lovers (Jack and Mollie are canine characters), as well as readers interested in the boss dog – Albiston's expressive rendering of the black dog.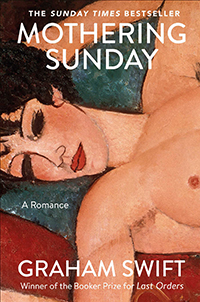 In Mothering Sunday (Scribner), Graham Swift is at his best. This short, perfectly structured novel tells of an orphan housemaid, her lover, and a day of illuminating bliss. Told from a single point of view, the narrative moves with musical ease between the past, the present, and the unfolding future.
Iris Murdoch's letters, Living on Paper, edited by Avril Horner and Anne Rowe (Chatto & Windus) reveal the philosopher, novelist, and lover in her own uncompromising words. What a woman. What a life.
Nicholas Jose
The great gift this year was Mick: A life of Randolph Stow (UWA Publishing, 3/16) by Suzanne Falkiner, which provides the material for a new look at this much-loved writer. Falkiner recovers Stow from the archive, including his own wonderful correspondence, and travels in his footsteps from Geraldton to Harwich and all the way to the Trobriand Islands. She is good on settings, knowing how someone can be out of place where they are most at home, and writes about his loyalties and antipathies with empathy and a dry wit that Stow would surely have appreciated.
Julia Leigh, by contrast, is both hunter and hunted in Avalanche (Hamish Hamilton, 8/16), as she, the woman in the text, pursues a child through IVF. Funny and unflinching, this self-fictionalising prose does just what its title suggests.
Simon Tormey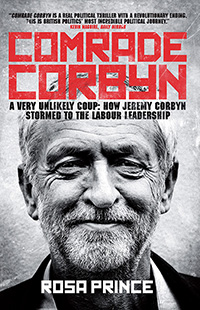 It has of course been an extraordinary year globally in politics, with Brexit, Trump, and the rise of insurgent movements of the right and left across the democratic world. Benjamin Moffitt's The Global Rise of Populism (Stanford University Press) offers an extraordinarily prescient account of these developments with a sweeping narrative encompassing global developments.
Fellow expat Australian Saul Newman's Post-anarchism (Polity) also offers a notable take on contemporary politics, albeit one framed in terms of the shortcomings of democratic politics itself.
I enjoyed Rosa Prince's Comrade Corbyn: A very unlikely coup (Biteback Publishing, 11/16), not least for the insights it offers into one of the stranger phenomena of the year: the takeover of the British Labour Party by a hard-left fringe that had for decades made little headway within or without the party. Strange days in contemporary democratic politics; but each of these books has way offered some illumination to those curious to understand the key trends and tendencies of our times.
Bronwyn Lea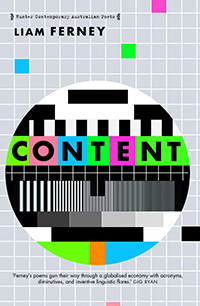 A few years ago I commended The Gorgeous Nothings (2013), the first full-colour facsimile publication of Emily Dickinson's poems scribbled on the backs of envelopes. So it's possibly cheating to now put forward Envelope Poems (New Directions), a petit curation of these same poems, which, in Susan Howe's words, seem to 'arrive as if by telepathic electricity and connect without connectives'. It's too ravishing to ignore. In the corner of one large envelope Dickinson wrote: 'Excuse / Emily and / her Atoms / the North / Star is / of small / fabric but it / implies / much / presides / yet.'
Equally a work of art is Melissa Ashley's début novel, The Birdman's Wife (Affirm Press), about Elizabeth Gould, who created more than 650 hand-coloured lithographs for The Birds of Australia and other publications.
Turning to living poets, I was especially taken with Liam Ferney's Content (Hunter Publishing), which I regard as a genuine knockout.
Patrick Allington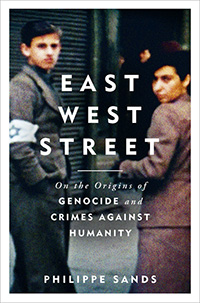 Philippe Sands's East West Street: On the origins of genocide and crimes against humanity (Weidenfeld & Nicolson, ABR, 10/16) is a gripping account of genocide and international justice, mixing the personal and political with rare balance. It also makes a startling companion to Despina Stratigakos's Hitler at Home (Yale University Press), a fine and original study of Hitler's carefully crafted domesticity.
With his novel about euthanasia, The Easy Way Out (Hachette, 9/16), Steven Amsterdam cements his place as one of Australia's best contemporary novelists. The opening scene is excruciating.
Gillian Mears's The Cat with the Coloured Tail (Walker Books Australia) enthralled my daughters and me. It's an odd, pensive, beautiful parable for children, and a fine last work by a wonderful Australian writer.
Kerryn Goldsworthy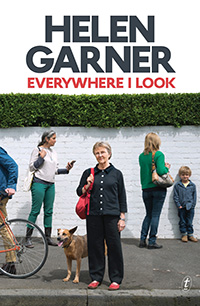 My picks this year illustrate the pleasure that writing can give to its readers. There are very few writers whose personal essays seem to deepen and widen on a second or even a third or fourth read, but Helen Garner is one of them. Her style is inimitable, for while its elegance is undeniable, its essence is pre-verbal, grounded in her intense and unique ways of looking and seeing. Everywhere I Look (Text Publishing, 5/16) seems the ideal title for her 2016 essay collection.
Sticking with women writers from post-colonial countries, I'd also nominate Margaret Atwood's take on The Tempest, a very funny novel called Hag-Seed: The Tempest retold (Hogarth, 11/16), which is another joy to read. Exuberant, witty, and deeply humane, it reflects Atwood's mercurial mind and intellectual depth. It is also a very clever exercise in the reading and re-reading of Shakespeare, something that may never get old.
Glyn Davis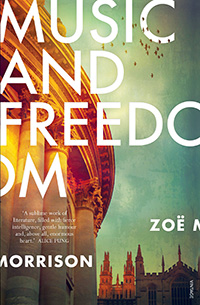 In Music and Freedom (Vintage, 8/16), Zoë Morrison begins with wisps of piano, all those black notes guiding hands, the act of learning and playing. When it enters, the counter-melody is violent and sad, a choice that reverberates in this memorable début novel.
John Murphy's biography of H.V. Evatt (NewSouth, 11/16) has tragedy, too, if self-inflicted. Murphy gives us a driven man without humour, sophisticated and naïve, a blunt force who achieves much but ends up bewildered and frustrated.
The study of character flows through the fourteen portraits offered in Tom Griffiths's The Art of Time Travel. Griffiths evokes a conversation across generations about the nature of scholarship and experience. Always generous, if sometimes gently disappointed, this is a meditation on Australian intellectual history to savour.
Ruth Starke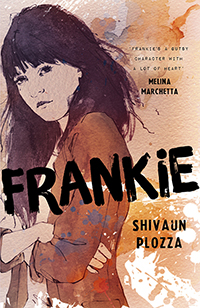 Shivaun Plozza is a fresh new voice in Young Adult fiction, and her angry heroine Frankie (Penguin, 6/16) is an engaging rebel with a definite cause. The racy, first-person narration shows a keen understanding of contemporary teenagers, and humour is found in the unlikeliest of situations.
Children love Leigh Hobbs's Mr Chicken wherever he goes, but I especially treasure Mr Chicken Arriva a Roma (Allen & Unwin) because the Australian Children's Laureate takes him to my favourite city in the world – and to Via Margutta, where I once lived.
A big hooray for the return of Stella Montgomery, Judith Rossell's plucky little orphan from Withering-by-Sea (2014), now banished by her awful aunts to Wormwood Mire (ABC Books), a mouldering old family mansion full of dark secrets where she is to live with her two odd cousins and their governess. Thrills, chills, and magic – what's not to enjoy?
Mark Rubbo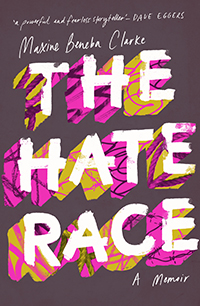 Helen Garner's collection Everywhere I Look was a pure delight. It showcases Garner's distinctive voice and her take on the world around her. Her view on things is unpredictable, distinctive, and original.
Justine van der Leun's We Are Not Such Things (Fourth Estate) examines the killing of a young American woman in South Africa by a mob just before the fall of apartheid. Van der Leun finds the killers of Amy Biehl and over four years dissects the case and in doing so exposes the hopes and failings of modern South Africa.
Music and Freedom by Zoë Morrison, a novel about domestic violence, is this year's best début.
Maxine Beneba Clarke's memoir The Hate Race (Hachette, 10/16) should be read by every Australian. It lays bare our attitudes to race.
Geraldine Doogue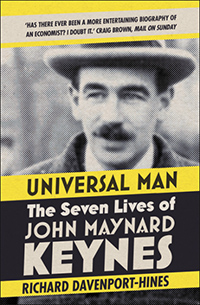 The book that will stay with me well beyond this year is Universal Man: The seven lives of John Maynard Keynes by the historian Richard Davenport-Hines (William Collins, 12/15). His stunning success is in assembling seven different narratives of the legendary economist who turns out to be so very much more than this mere title. It travels similar ground to the classic Skidelsky biography but summarises the incomparable, diverse skills of this British polymath. Above all, he reminds us of the incomparable importance of persuasion, as a key skill that should exist in every reformer's quiver. Oh, how needed right now.
Peter Mares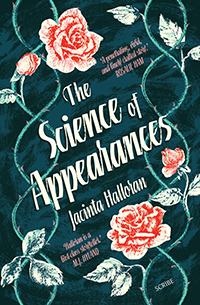 I would recommend Madeline Gleeson's Offshore: Behind the wire on Manus and Nauru (NewSouth, 8/16), not because it makes pleasant reading, but because it comprehensively documents a reality we must face. Together with the Guardian's Nauru Files and Four Corner's 'Forgotten Children' exposé, Offshore leaves Australian citizens with nowhere to hide from the crimes committed in our name.
My favourite Australian novel of 2016 was Jacinta Halloran's elegant and engaging The Science of Appearances (Scribe, 11/16). I suggest it as an antidote to the horrors catalogued in Offshore, because it celebrates those things that make for a flourishing human life: the love of family, a connection to place, and a feeling of belonging, intimacy, sex, art, science, human endeavour, a sense of purpose, hope in the future, and the capacity for moral judgement.
Jane Sullivan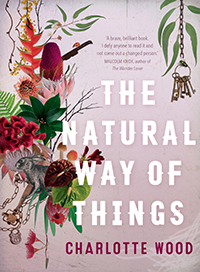 Two dark novels about claustrophobic worlds and captured characters impressed me this year. Charlotte Wood's dystopian vision of the logical consequence of a misogynistic society, The Natural Way of Things (Allen & Unwin, 11/15), took me into a penal colony for young women who had proved an inconvenience to powerful men, and then went further: into what happens when your dreams die. It's a surreal exploration of the way mind, body, and soul can transcend fetters.
Graeme Macrae Burnet's His Bloody Project (Text Publishing) is a portrait of another closed society, a remote crofting village in nineteenth-century Scotland, and a shocking and seemingly inexplicable act of murder by a teenage villager. Accounts, witness reports, and a trial, all set down as in an authentic case, gradually reveal a truth that is chilling yet inevitable: the power of a feudal system that supports petty tyrants, stereotypes its criminals, and grinds down its victims.
Michael Shmith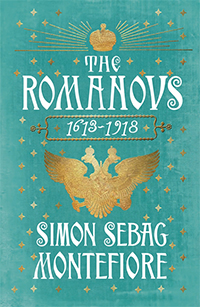 The Romanovs, 1613–1918 (Weidenfeld & Nicolson, 9/16), Simon Sebag Montefiore's exhaustive trawl through 300 years of Russian family tsardom, is gripping and often astonishing. The whole shebang is typified by Montefiore's opening words: 'It was hard to be a tsar. Russia is not an easy country to rule.'
The Long Weekend: Life in the English country house 1918–1939 (Cape), by Adrian Tinniswood, is a gloriously witty Wodehousian account – the stuff of magnificence and madness. For example, this brilliant solution to rewiring an eighteenth-century ballroom without ruining the décor: drop a dead rabbit through the floorboards at one end; at the other, pop in a ferret with the cable round its neck. Voila! Light!
Barry Jones's The Shock of Recognition is a masterly distillation of the music and literature that has enthralled Australia's favourite polymath. It's almost as good as talking with him in person.
David McCooey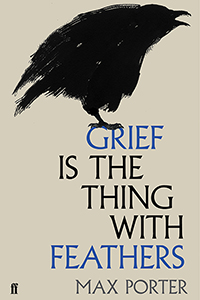 I can't remember the last time I enjoyed a collection of poetry as much as Sharon Olds's Odes (Picador), with all its wit and inventiveness. The contents page alone is a delight ('Ode to the Clitoris', 'Ode to My Fat', 'Sexist Ode', 'Spoon Ode'). For all their elegiac weight, these poems are joyful and life-affirming, without sentimentality.
Faber cannily avoids calling Max Porter's Grief Is the Thing with Feathers (3/16) poetry, but it owes much to poetry – to Emily Dickinson for the title, and to Ted Hughes for Crow, the oversized bird who helps the book's grieving family. Porter's début is a funny, moving, highly original meditation on loss.
Although I have work in both anthologies, I must mention Writing to the Wire (UWA Publishing), poems on (and sometimes by) asylum seekers, and Contemporary Australian Feminist Poetry (Hunter). Each anthology shows Australian poetry to be the urgent, diverse, and engaged thing it is.
Jen Webb
A dystopic fable reminiscent of Margaret Atwood's darkest imaginings, Charlotte Wood's The Natural Way of Things expands perspectives of the war between men and women, and of what might motivate people who participate – willingly or coerced – in that war. Beyond the horror is a carefully crafted, beautifully observed account of friendship and perseverance.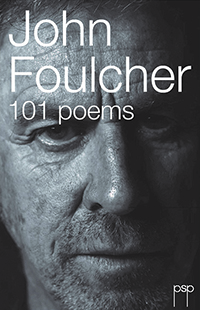 Any collection of old and new is likely to have rough edges which, if handled well, enchant the reader. This is the case with John Foulcher's 101 Poems (Pitt Street Poetry, 6/16), thirty years' worth of poems, which are marked by his characteristic gentle wit, close observation, and narrative edge.
I have been a sucker for poetry/photo combos since I read Fay Godwin and Ted Hughes's Remains of Elmet, and PJ Harvey and Seamus Murphy's The Hollow of the Hand (Bloomsbury) gives them a run for their money. Few songwriters write convincing poetry, but Harvey does, and powerfully.
Paul Giles
Jessica Riskin's The Restless Clock: A history of the centuries-long argument over what makes living things tick (University of Chicago Press) is a major work of intellectual history tracing arguments about mind and matter from Descartes onwards.
Less consistent but intermittently brilliant is Donna J. Haraway's Staying with the Trouble: Making kin in the Chthulucene (Duke University Press), which discusses connections between human and non-human creatures in the contemporary epoch.
American writer Mary Gaitskill's first novel in ten years, The Mare (Serpent's Tail), also addresses human–animal relations. Although occasionally awkward, it is a rich and stylistically ambitious work.
A collection of essays edited by William Coleman, Only in Australia: The history, politics, and economics of Australian exceptionalism (Oxford University Press), makes timely points about how Australian myths of 'mateship' have modulated into bureaucratic idealisations of 'computing technology ... and the recurrent catastrophic consequences of that misplaced faith'.
Peter Craven
J.M. Coetzee's The Schooldays of Jesus (Text Publishing, 10/16) is the continuation of a masterpiece that is breathtaking and enthralling in its strangeness.
The Gustav Sonata by Rose Tremain (Chatto & Windus) is an astonishing and poignant account of the love of two men, written in a window-pane prose that recalls Tolstoy's.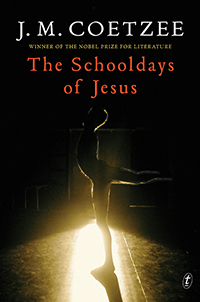 The Letters of T. S. Eliot Volume 6: 1932–1933 (Faber) covers the terrible years of Tom's abandonment of Viv and what provoked him to leave her, but it also includes innumerable instances of his kindness, disregard for convention, and capacity to see the tears in things for others as much as for himself : an unexpected revelation of a book.
The second volume of Charles Moore's life of Margaret Thatcher: The Authorized Biography (Allen Lane), provides us with an absolute steadiness of hand, the kind of wholly credible portrait of the Iron Lady who did as much to shape the world we live in as anyone.
Seamus Heaney's slightly stilted translation of Book 6 of Virgil's Aeneid (Faber) and Clive James's nominal versification of his thoughts about Proust (Gate of Lilacs: A verse commentary on Proust [Picador]) are reminders of the world elsewhere in literature, in which all our reading must take its place.
Robert Harris's Conclave (Hutchinson), full of the white and black smoke of papal election, was the thriller that topped the highbrow trash stakes.
Susan Sheridan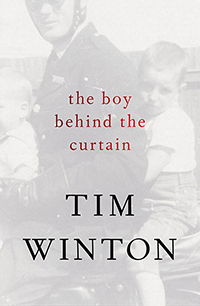 Two of the great contemporary writers, Helen Garner and Tim Winton, published volumes of essays and occasional pieces this year. These work partly as memoir, appealing to our desire to know about the life that feeds into the writing. Garner's Everywhere I Look is a generous collection of pitch-perfect sketches and reviews, each one taking us with her as she looks, really looks, at the world around her and registers her response to it.
The pieces in Winton's The Boy Behind the Curtain (Hamish Hamilton, 12/16) range from a chilling evocation of male adolescence in the title story, through accounts of his love for the sea and its creatures, to his hard-hitting attack on Australia's appalling treatment of asylum seekers, 'Stones for Bread'.
My third choice of new books, Edmund Gordon's excellent The Invention of Angela Carter: A biography (Chatto & Windus), has sent me back to re-read that incomparable fabulist's books.
Tom Griffiths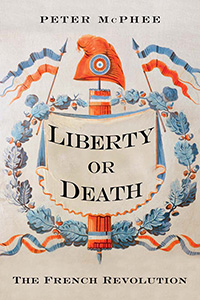 I have been eagerly awaiting Kim Mahood's next book because I loved her Craft for a Dry Lake (2000). Position Doubtful is entrancing and different; it is poetic, gritty, confronting, and inspiring all at once, and offers a rare and valuable window onto Aboriginal Australia.
Another book not to be missed is Mark McKenna's From the Edge: Australia's lost histories (Miegunyah), which is a series of deep explorations into places of encounter between Aborigines and settlers. It is riveting scholarly storytelling.
In the same class is Peter McPhee's Liberty or Death: The French Revolution (Yale University Press, 9/16). And for a distillation of wisdom about Australian cities and the people who imagined their possibilities, you can't go past Graeme Davison's City Dreamers: The Urban Imagination in Australia (NewSouth, 11/16).
Paul Hetherington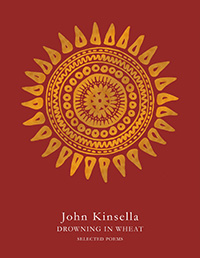 Many engaging books of poetry were published in 2016. The following are characterised by conspicuously individual poetic voices at a time when so much free verse poetry can sound alike. New Zealand poet Tusiata Avia's feisty Fale Aitu | Spirit House (Victoria University Press) reveals how the personal and the political may be combined in trenchant and uplifting poetry that is also sometimes lyrical.
Have Been and Are (GloriaSMH Press) continues Brook Emery's exploration of a personal metaphysics of landscape and self in poems that are simultaneously beguiling, worldly, unworldly, and allusive.
John Kinsella's Drowning in Wheat: Selected Poems (Picador) encapsulates much of the best of thirty years of his obsessive and protean poetry, which has the environment and its degradations at its restless centre.
Susan Varga's Rupture: Poems 2012–15 (UWA Publishing, 10/16) is not always technically sophisticated, yet it speaks with a persuasive truthfulness of difficult personal circumstances, allowing the reader wide spaces in which to travel, move, and think.
Lisa Gorton
Kim Mahood spent much of her childhood on a cattle station in the Tanami Desert. In Position Doubtful, she records her experience of returning after a gap of years to that place and working as an artist with its traditional owners. Though written with the immediacy of a journal, this is a sustained meditation on different ways of mapping place. Sometimes lyrical, sometimes grumpy, sometimes elegiac, but always frank, Position Doubtful ranges across the wide meaning of country, extending past landscape into story, family, history, politics, geology, art, memory, and belonging. It is a vivid and memorable book.
Frank Bongiorno
Tom Griffiths's The Art of Time Travel is a powerful meditation on the nature of historical enquiry by one of our leading historians. Its appearance was especially timely in a year that saw the passing of Inga Clendinnen and John Mulvaney, who both feature prominently in its pages.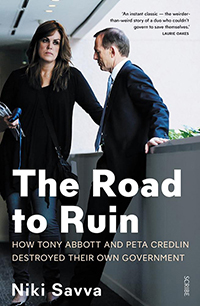 The year saw many accounts of recent Australian politics, from Niki Savva's blistering The Road to Ruin: How Tony Abbott and Peta Credlin destroyed their own government (Scribe, 6/16) to Sarah Ferguson's elegant The Killing Season Uncut (Melbourne University Press, 8/16), a disturbing account of the Rudd–Gillard–Rudd era and the making of a television documentary on it. But my personal favourite was Brad Norington's Planet Jackson: Power, greed and unions (Melbourne University Press). A veteran journalist, Norington shows that he understands precisely what is at stake in union corruption: the betrayal of workers and, via those unions' influence on the Labor Party, the government of us all.
Brian Matthews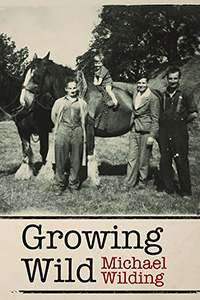 If there are rules for memoirists, two outstanding recent memoirs probably break most of them. Michael Wilding in his marvellous Growing Wild (Arcadia, 8/16) wittily undermines the idea that memory will serve by doubting the accuracy of many of his recollections then casting doubt on his doubts with veritable riffs of rhythmically incisive detail.
Tim Winton's Island Home: A landscape memoir (Hamish Hamilton, 11/15) is a Wordsworthian and Blakean engagement with nature as a living, shaping force. Through observation and experience of the clamorous, mysterious world of natura naturans, Winton obliquely tracks some of the paths of his own life.
Two other writers who excitingly and confidently challenge the boundaries of their genre are Shirley Hazzard (We Need Silence to Find Out What We Think: Selected essays, Columbia University Press, 5/16) and Graeme Davison (City Dreamers). In both, as in Wilding and Winton, erudition and intelligence are sharpened and enlivened by wit, eloquence, and daring.
Susan Lever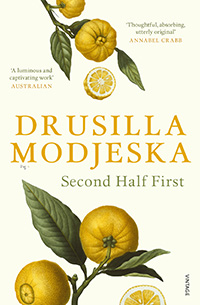 It's been a great year for books that offer a personal perspective on our shared experience as Australians. Drusilla Modjeska's Second Half First (Knopf, 11/15) and Helen Garner's Everywhere I Look present some of their most thoughtful work. Frank Bongiorno's The Eighties: The decade that transformed Australia (Black Inc.) wittily reminds us of the ambiguities of a time usually depicted in a rosy glow. Kim Mahood's Position Doubtful probes through layers of understanding of the people and land where she was born, across the Tanami Desert to the East Kimberley; it is rich with insights delivered with sensitivity and honesty.
For sheer reading pleasure, though, I recommend Idle Talk: Gwen Harwood letters 1960–64 edited by Alison Hoddinott (Brandl & Schlesinger) where Harwood amuses her friend (and us) with the vicissitudes of 1960s suburban life in Hobart.
Ian Donaldson
I've particularly enjoyed this year The Art of Time Travel, Tom Griffiths's beautifully pondered account of the work of fourteen Australian historians; and, from the other side of the world, a pair of absorbing biographies: Richard Davenport-Hines's Universal Man: The seven lives of John Maynard Keynes and Hugh Purcell's A Very Private Celebrity: The nine lives of John Freeman (The Robson Press). That's sixteen lives for the two Englishmen, if you take the titles literally – almost as many as cats are traditionally granted – but both men, as these authors show, were indeed quite brilliantly diverse in their talents, aspirations, and achievements, and their life stories are hard to put down.
Felicity Plunkett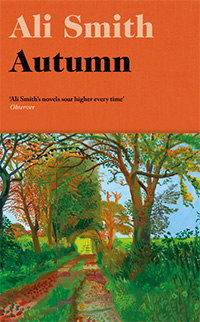 Ali Smith's Autumn (Hamish Hamilton) is the first novel in a proposed series of four. It is about the edges of life and what can be said without words, the language of cow parsley and silence, love, transposition, borders, and translation. It extends strands of Smith's short stories in Public Library and Other Stories (2015), about reading, anagrams, and etymology, and enacts a poetics of the digressive and layered, the fructive and petalled.
Judith Wright's Collected Poems (Fourth Estate) is an updated collection of the poet's work with a beautiful celebratory essay by John Kinsella.
Then Come Back: The lost Neruda poems (Copper Canyon Press) is a bilingual edition of poems discovered in 2014, translated by Forrest Gander with an exactitude that itself interrogates the art and limits of translation.
Nigerian-born Timothy Ogene's Descent and Other Poems (Deerbrook Editions) examines love, doubt, solitude and migration in attentive, luminous poems.
Shannon Burns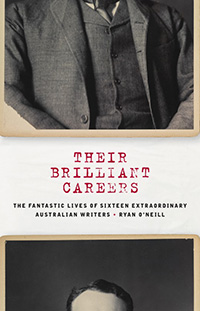 I particularly admired Eimear McBride's The Lesser Bohemians (Text Publishing), which is an urgent, semi-Dostoevskian story of brokenness, sexual awakening, perversion, and (partial) redemption, written in a lively, Joycean style. McBride's uncompromising first novel, A Girl is a Half-formed Thing (Text Publishing) set the bar formidably high, but The Lesser Bohemians doesn't disappoint.
It's been a great year for the shorter forms of Australian fiction. Ryan O'Neill's Their Brilliant Careers: The fantastic lives of sixteen extraordinary Australian writers (Black Inc., 8/16) is an elegantly constructed, knowing, and funny collection of invented biographical profiles of Australian literary figures. O'Neill blends satire, formal playfulness, and pathos with rare skill.
Michelle Cahill's Letter to Pessoa (Giramondo, 12/16) is a high-literary, reflexive, empathetic, and diverse assortment of outward-looking fictions that pack a punch, and Julie Koh's Portable Curiosities (UQP, 8/16) is uniquely surreal, entertaining, and sometimes dazzling.
Catherine Noske
It has been a rich year for fiction, but the book which stands out most for me is a biography. Suzanne Falkiner's Mick is a beautiful and detailed examination of Randolph Stow's life, supported by a wealth of research. This is a work which not only feels overdue, but is touching in its intimacy.
More playfully, Ryan O'Neill's Their Brilliant Careers collates (hilarious) fictional biographies to form a larger narrative, probing the idiosyncrasies of both Australian literary culture and the biographical genre. Read side-by-side, these two works seem to push at what biography might be – one in a positive sense, the other through the ridiculous, with a marvellous sense of fun.
Morag Fraser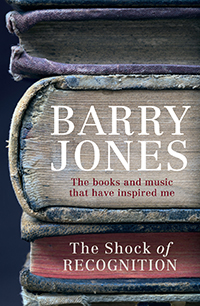 These three books were balm in a year pocked by venality and a narcissistic degradation of language. Powerful words, flowing from writers whose depth of experience is matched by their integrity and frankness.
The essays in Tom Griffith's The Art of Time Travel, about his fellow Australian historians, many of them women, is a revelatory and reconciliatory sweep of a landscape too often obscured by academic infighting. A stylish joy to read.
Imagine an Australian politician game enough to utter these words: 'Music ... is an epiphany, a sudden exposure to the numinous.' Barry Jones is game – always has been. The tour of his musical and literary milestones in The Shock of Recognition: The books and music that have inspired me (Allen & Unwin) is as beguiling for its self-revelation as for its extraordinary erudition.
Tim Winton's The Boy Behind the Curtain roots you to the spot, forces you to ask questions – about yourself, about the way we live. Sinewy and lyrical by turns, Winton's is an authentic Australian voice to trumpet to a world audience.
Kevin Rabalais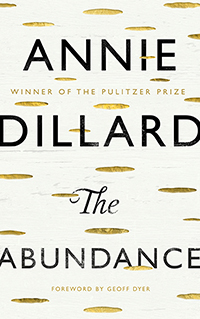 In my early twenties, enthralled by the work of Paul Bowles, I began to use the intrepid author's philosophy of travel as a guide for my reading life. Bowles wanted each place he visited to be new and unexpected. I want books to usher me into unforeseen regions, writers who allow me to think and feel more deeply. The Mozambican novelist Paulina Chiziane surprised and left me in awe with The First Wife: A tale of polygamy (Archipelago Books).
With grace, humour, and a story that feels absolutely necessary, Brett Pierce's memoir, Beyond the Vapour Trail (Transit Lounge), confronts us with the life and work of an international aid worker.
Siri Hustvedt's A Woman Looking at Men Looking at Women: Essays on art, sex, and the mind (Sceptre) offers a continuing education, while Annie Dillard – marvel and unclassifiable gem – reveals how the everyday can astonish in her selected essays, The Abundance (Canongate, 9/16).
Paddy O'Reilly
The High Places by Fiona McFarlane (Hamish Hamilton, 1/16) does indeed take us to high and strange places with perfectly tuned prose and a deeply intelligent sensibility. Julie Koh's Portable Curiosities is a slippery and subversive collection that made me laugh aloud as it sank a knife into contemporary Australia. I laughed along with Ryan O'Neill too, in Their Brilliant Careers, a romp through a fictional literary history of Australia where the familiar is twisted into the ridiculous. The Rules of Backyard Cricket (Text Publishing, 10/16) by Jock Serong, while classified as 'crime', is a compelling literary novel dissecting toxic sporting culture and its fallout.
Felicity Castagna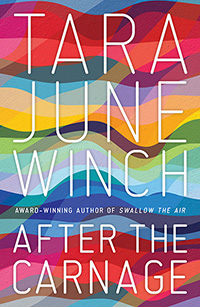 Cath Crowley's Words in Deep Blue (Pan Macmillan) is a deeply moving love letter to books and words and a landmark in contemporary Australian Young Adult literature for being both highly readable and literary, as well as for its ability to convince any reader that books really do matter.
In After the Carnage (UQP, 9/16), Tara June Winch reveals her trademark capacity to depict ordinary lives. Winch demonstrates that sparse, succinct language can be used to conjure memorable images that stay inside your head long afterwards.
Geoff Page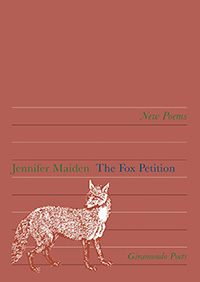 Four books where my pleasure was pretty much unalloyed were Gate of Lilacs by Clive James, The Fox Petition by Jennifer Maiden (Giramondo, 4/16), 101 Poems by John Foulcher, and Jack & Mollie (& Her) by Jordie Albiston. James's blank verse Gate of Lilacs may well persuade those who abandoned À la recherche du temps perdu to persevere. Maiden's latest collection addressing recent political history is remarkable for the intensity and complexity of its moral vision. Foulcher's 101 Poems is a timely opportunity to sample the achievement of this sometimes underestimated poet. Albiston's Jack & Mollie (& Her) is not a strangely written account of a depressed female poet's relationship with her two dogs: it is an important and affecting book by a leading Australian poet.