Books of the Year
Books of the Year 2016
Sheila Fitzpatrick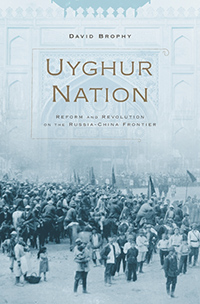 Originally published in German, Albrecht Dümling's The Vanished Musicians: Jewish refugees in Australia (Peter Lang), a fascinating compendium of Jewish musicians who found refuge in Australia in the 1930s and 1940s, is now available in Australian Diana K. Weekes's excellent translation.
Kevin Windle, Elena Govor, and Alexander Massov's From St Petersburg to Port Jackson: Russian travellers' tales of Australia 1807–1912 (Australian Scholarly Publishing) is a treasure trove for anyone with a weakness for ship's captains' and spunky young Russian ladies' impressions of our native land. It was a Russian ship that in 1814 brought the news of Napoleon's defeat to Sydney.
Next is David Brophy's Uyghur Nation: Reform and revolution on the Russia-China frontier (Harvard University Press). If you have ever wondered who the Uyghurs are, Brophy, who teaches at the University of Sydney, is the man to go to.
The Great Departure: Mass migration from Eastern Europe and the making of the Free World (W.W. Norton), by Tara Zahra, is a 'must read' for history buffs as well as migration scholars.
Miriam Cosic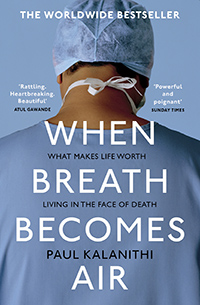 Four books stood out for me this year. David Rieff's In Praise of Forgetting: Historical memory and its ironies (Yale University Press, reviewed in ABR 6/16) makes a startling argument: that cultivating historical memory, especially in the political realm, may do more harm than good.
American writer Shadi Hamid's controversial Islamic Exceptionalism: How the struggle over Islam is reshaping the world (St Martin's Press) examines how the difficulty of reconciling secularism and Islam not only makes integration tricky for Muslims in the West, but perpetuates sectarian war within the religion.
When Breath Becomes Air (Bodley Head), by Paul Kalanithi, a neurosurgeon who chronicled his own death from cancer, is simply extraordinary: humane, poetic, moving, and enlightening. And Sebastian Smee – The Australian's former art critic, now with the Boston Globe – has written a riveting study, The Art of Rivalry: Four friendships, betrayals, and breakthroughs in modern art (Text Publishing, 11/16), the title of which says it all.
James Bradley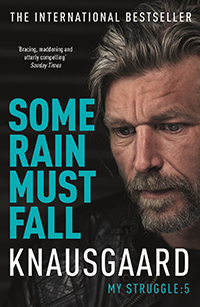 I'm not sure any book I've read this year has affected me as much as Annie Proulx's monumental account of the human and environmental catastrophe of North America's forests, Barkskins (Fourth Estate, 8/16). While it isn't without its faults, in particular its desire to include everything, that same encyclopedic impulse and sense of incoherent grief lends it extraordinary power and breadth, and makes it necessary reading for anybody interested in the environment.
Karl Ove Knausgaard's Some Rain Must Fall (Vintage) is also encyclopedic, albeit in a personal sense, and manages the not inconsiderable trick of being both scarifyingly funny and deeply moving (how many other writers are likely to describe getting drunk and throwing up in Björk's toilet?).
Finally, I loved my friend Georgia Blain's Between a Wolf and a Dog (Scribe, 5/16). Like all her novels, it explores the often unarticulated complexities of the intersection of the personal and the political with exquisite grace and intelligence.
Continue reading for only $10 per month. Subscribe and gain full access to Australian Book Review. Already a subscriber? Sign in. If you need assistance, feel free to contact us.