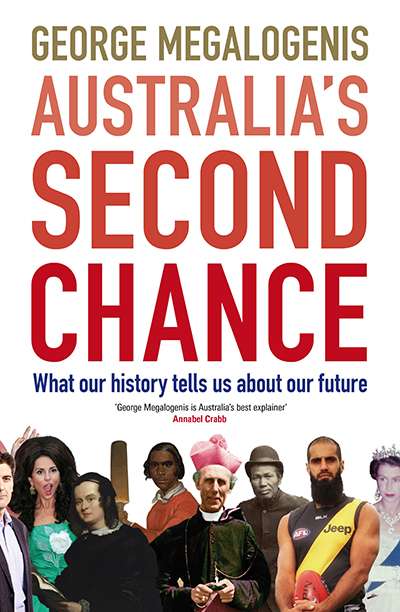 AUSTRALIA'S SECOND CHANCE: WHAT OUR HISTORY TELLS US ABOUT OUR FUTURE
by George Megalogenis
Hamish Hamilton, $34.99 pb, 336 pp, 9781926428574
BALANCING ACT: AUSTRALIA BETWEEN RECESSION AND RENEWAL (QUARTERLY ESSAY 61)
by George Megalogenis
Black Inc., $22.99 pb, 103 pp, 9781863958110
Economics
AUSTRALIA'S SECOND CHANCE
by George Megalogenis

&

BALANCING ACT

by George Megalogenis
Compared to the epic narratives of America and Europe, our story can seem rather unglamorous. Australia's 'tyranny of distance' from the seismic events of world history induces a vague sense that Australians labour under a certain tyranny of irrelevance. Perhaps we don't look hard enough to appreciate what is unique about our past. Or is is that our innate sense of inferiority tripwires us to sell our legacy short?
Australia's Second Chance: What our history tells us about our future, by George Megalogenis, is a bold and innovative rewriting of our nation's history. It reminds us that our history is noteworthy and of global significance. But it also serves as a cogent warning about the consequences of Australia's current political malaise and policy inaction. In essence, Megalogenis – former political and economic commentator with The Australian – reprocesses the nation's conventional narratives to amplify poorly understood facts and trends. He also downplays the long-term import of what are conventionally regarded as pivotal moments or themes.

Subscribe to ABR
for as little as
$10 a month
to read the rest of this article.If you are already a subscriber, click 'Sign In' in the top left-hand corner of the screen. If you require assistance,
contact us
or consult the
Frequently Asked Questions
page.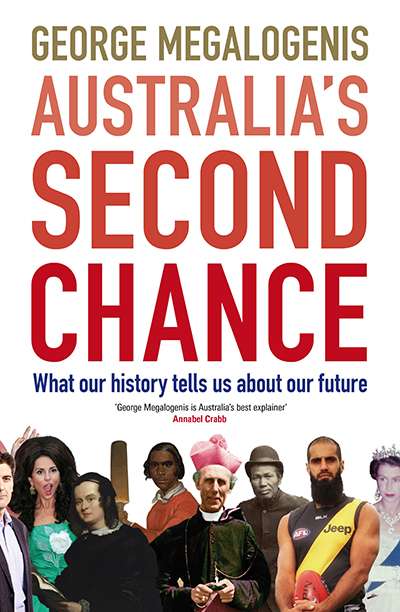 AUSTRALIA'S SECOND CHANCE: WHAT OUR HISTORY TELLS US ABOUT OUR FUTURE
by George Megalogenis
Hamish Hamilton, $34.99 pb, 336 pp, 9781926428574
BALANCING ACT: AUSTRALIA BETWEEN RECESSION AND RENEWAL (QUARTERLY ESSAY 61)
by George Megalogenis
Black Inc., $22.99 pb, 103 pp, 9781863958110