Advances
News from the Editor's Desk - January-February 2016
The Jolley Prize is now worth $12,500
The ABR Elizabeth Jolley Short Story Prize is the country's foremost short story prize, and we are delighted to be able to present it again in 2016. Generous support from ABR Patron Ian Dickson has enabled us to increase the total prize money from $8,000 to $12,500, of which the overall winner will receive $7,000 rather than $5,000. The runner-up will receive $2,000, and the third-placed author will receive $1,000. In addition, there will be three commendations.
As with all our prizes, the Jolley is open to writers anywhere in the world (stories must be in English). The 2015 Jolley Prize was won by Rob Magnuson Smith, who is based in the United Kingdom.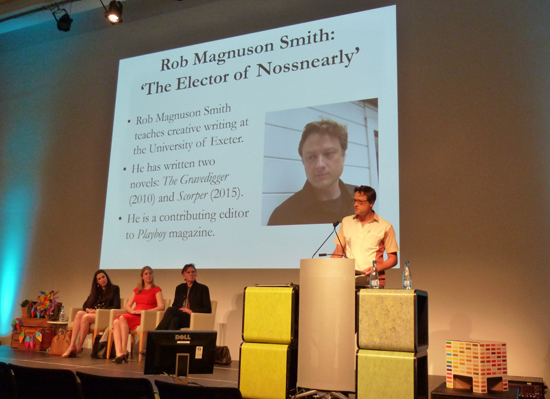 Rob Magnuson Smith at the Jolley Prize ceremony at the 2015 Brisbane Writers Festival

Authors are encouraged to enter online. See our website for more details about entering. Current ABR subscribers receive a discount when entering. We also have a special offer for new subscribers. This entitles them to enter at the discounted rate while also subscribing to the print or digital edition for a year.
The judges are Amy Baillieu, Maxine Beneba Clarke, and David Whish-Wilson. The winner will be announced at a ceremony during the 2016 Melbourne Writers Festival. The three shortlisted stories will appear in our August 2016 issue; and the three commended stories will appear subsequently.
Writers have until 11 April to enter.
The fire this time
Ta-Nehisi Coates's Between the World and Me (Spiegel & Grau) has won the US National Book Award for non-fiction. Alberto Manguel, nominating it as one of his books of the year in our December issue, described it as 'a fierce denunciation of racism arguing that prejudice creates the concept of race, and not the other way round'.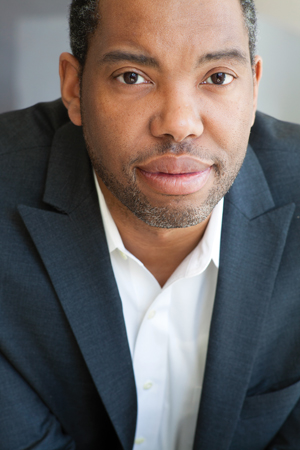 Ta-Nehisi Coates (photograph by Nina Subin)
Not perhaps since James Baldwin has there been such an excoriating African American writer. Coates is indignant and contemptuous by turns as he relates the indignities visited on African Americans by 'Americans who believe that they are white'. He eschews any facile sentimentality about the United States.
The book is most electrifying when Coates recalls the murder of a university confrère by a Baltimore policeman (who was almost inevitably exonerated). Rage seems to write this book: rage at the abiding risks to his fifteen-year-old son, to whom the book is addressed. Coates writes: 'Black people love their children with a kind of obsession. You are all we have, and you come to us endangered. I think we would like to kill you ourselves before seeing you killed by the streets that America made ... This entire episode took me from fear to a rage that burned in me then, animates me now, and will likely leave me on fire for the rest of my days.'
ABR Patrons' Annual Lecture
On 15 February 2016, Kim Williams AM will deliver the inaugural ABR Patrons' Annual Lecture at the University of Sydney, entitled 'Cultural Renewal in Modern Australia Philanthropy, public discourse and the role of the 'public academy' in the modern era.'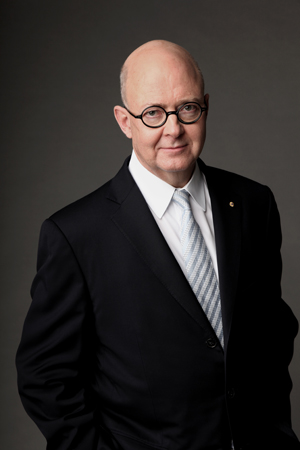 Kim Williams
Kim Williams has had a long and stellar career in news media, film and television, and music. Over four decades he has served on numerous boards in the cultural sector. Having been a long-term supporter of ABR, an arts advocate and a private investor in diverse creative arenas, he will explore the notion of what he describes as the 'public academy' in the modern era. Kim Williams will discuss philanthropy, thought leadership and policy agenda setting. He will reflect on directions in public discourse and on current trends in cultural policy determination. His lecture will focus on the need for open, respectful debate and on the primacy of renewal in policy and financial commitments from the public and government equally.
Kim Williams has held many positions including as CEO of each News Corp Australia, FOXTEL, FOX Studios Australia, the Australian Film Commission, and Musica Viva. He is the newest Commissioner of the AFL and recently completed a nine-year term as Chairman of the Sydney Opera House Trust.
Philanthropic support from more than 150 Patrons has transformed ABR in recent years. The ABR Patrons' Annual Lecture is an important expression of this altruism and a major contribution to cultural debate. We warmly thank all of our Patrons.
When: 6 pm, Monday, 15 February 2016
Where: Law School Foyer, Sydney Law School, Eastern Avenue, The University of Sydney
Bookings: This is a free event but bookings are essential.
ABR is delighted to be presenting the lecture in association with Sydney Ideas at the University of Sydney.
Westerly and Randolph Stow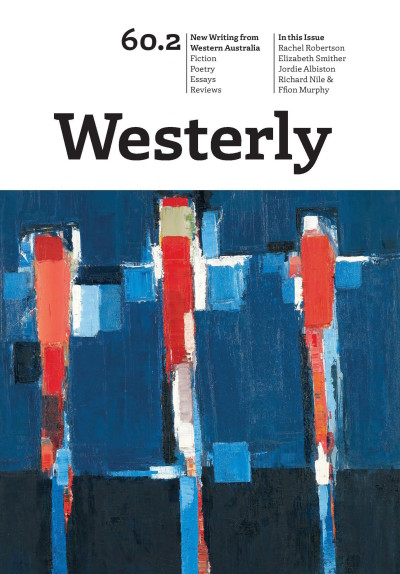 Western Australia's Westerly magazine recently launched a new issue (60.2). It features new fiction from Harriet McKnight (shortlisted for the 2015 Jolley Prize), and poetry from Jordie Albiston and Bruce Dawe. Soon after the launch, Westerly learned that it would not be receiving funds for its 2016 program from the Department of Culture and the Arts (WA). Next year the journal will rely on alternative support from the literary community.
The best way to support magazines – apart from reading them – is to subscribe; they won't survive without it. Westerly has a strong 2016 program, including The Randolph Stow lecture in February at the Perth Writers Festival, to be delivered by Suzanne Falkiner, Stow's biographer. (Falkiner's article entitled 'Randolph Stow's Harwich' can be found here).
RAFT Fellowship and Dahl Trust Fellowship are now open
To complement our suite of themed and non-themed writers' Fellowships, ABR is pleased to be able to offer the ABR RAFT Fellowship. We are seeking applications for a long work of journalism that explores the role and significance of religion in society and culture. For the first time, the Fellowship is worth $7,500 – an increase of fifty per cent on past Fellowships. This reflects ABR's commitment to supporting Australian writers and raising its fees. Applications close 31 January 2016.
The third ABR Dahl Trust Fellowship is also now open. The Dahl Trust Fellowship is for an extended essay on any aspect of Eucalypts. The ABR Dahl Trust Fellowship is worth $7,500 and applications close 20 February 2016.
Lifting the bar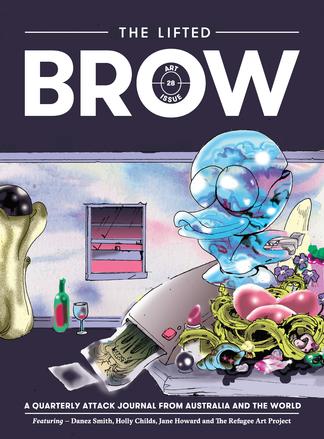 Melbourne literary journal The Lifted Brow recently launched Issue 28: The Art Issue, featuring writing by Jane Howard, Melinda Harvey, and Benjamin Law, among others. It also announced a move into book publishing, starting with Melbourne-based writer and academic Briohny Doyle's first novel. Described as 'A postmodern science fiction tale in the vein of Philip K. Dick and Michel Houellebecq', Doyle's as-yet-untitled novel will be published in August 2016.
Republican speculations
Support for republicanism has undeniably waned since the defeat of the 1999 referendum, but there are signs that this may be changing. The odd princely 'captain's pick' by Tony Abbott certainly helped the cause, and author–journalist Peter FitzSimons's appointment as Chair of the Australian Republican Movement (ARM) has reinvigorated the organisation (formerly led by Malcolm Turnbull). Membership, we understand, quadrupled in 2015.
ARM has now published an anthology of republican short stories arising from its National Republican Short Story Competition. Speculating on the Australian Republic: Five Award Winning Short Stories (an e-book) is available online from Amazon, Smashwords, Kobo, and iBooks. The anthology presents a preview of Australia's future as a republic. It costs $4.55, and all proceeds go to the ARM. You can find more details here.
The Kat Muscat Memorial Fellowship announced
Express Media has announced the inaugural Kat Muscat Memorial Fellowship, in honour of the former Voiceworks editor who passed away earlier this year. The annual Kat Muscat Memorial Fellowship offers professional development up to the value of $3,000 for an editorial project or work of writing by a young, female-identifying author. The Fellowship aims to continue Kat's legacy and 'further develop the future of defiant and empathic young Australian women'.
Summertime
This is a double issue, one of two that we produce every year. The ABR staff will now take some leave, successively. The office will remain open over the summer break. The March issue, our next one, will feature the Peter Porter Poetry Prize shortlisted poems.