Books of the Year
Books of the Year 2015
Robert Adamson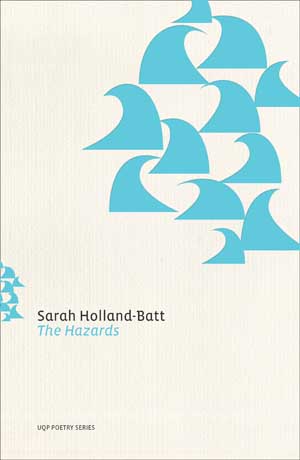 Jennifer Maiden's The Fox Petition: New Poems (Giramondo) conjures foxes 'whose eyes were ghosts with pity' and foxes of language that transform the world's headlines into fierce yet darkly witty poetry. This is a book that takes corrupt law, peels away sentiment, and uncovers possible truths. It is a surprisingly fresh volume drawn from Maiden's obsessive themes – she is our great poet of humanity. In Sarah Holland-Batt's The Hazards (University of Queensland Press, reviewed in ABR, 10/15), from 'the promise of Berlin' to the 'mosquito net latitudes' there is style and fashion to relish, but under the skin of these poems we experience metaphors of the world's suffering. It is an exciting second book. Martin Harrison's posthumous Happiness (UWA Publishing, 12/15) is a triumph. Classical and romantic simultaneously, this is a book of love poetry and more by a philosopher of language, with 'a new vowelled, strict vocabulary drawn from air'. Harrison has enriched our world with this gift of a book.
Patrick Allington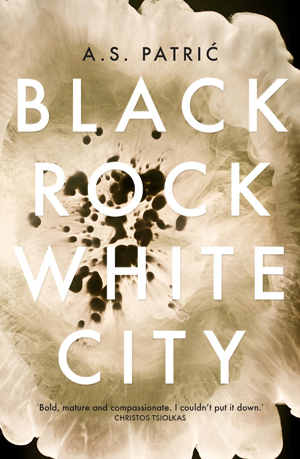 Partly because of my interest in the high-level supporters of political leaders, but mostly because it is so well researched and written, I was fascinated by historian Sheila Fitzpatrick's On Stalin's Team: The Years of Living Dangerously in Soviet Politics (Melbourne University Press). In a solid year for Australian fiction, the novel that most endures for me – at this early stage – is Amanda Lohrey's subtle and funny A Short History of Richard Kline (Black Inc., 3/15), with a nod to A.S. Patrić's Black Rock White City (Transit Lounge). Amongst a strengthening field of Australian literary magazines (strengthening, at least, in terms of quality), I most enjoyed the illustrated short story magazine The Canary Press (edited by Robert Skinner). Issue 7 was symptomatic of the magazine's qualities, featuring writers living and dead, Australian and foreign – with Lally Katz's witty and disturbing script, 'The Apocalypse Bear – Part 1', a standout.
Cassandra Atherton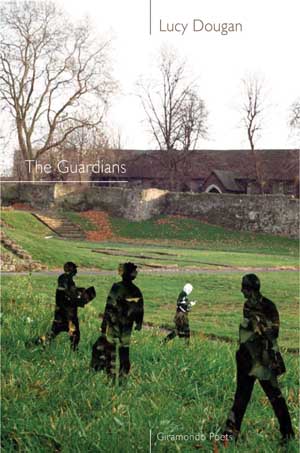 It has been a brilliant year for Australian poets. Sarah Holland-Batt's 'O California', first published in the New Yorker, was a glistering introduction to her second book, The Hazards. This dark rhapsody on the menace of future threat is an exhilarating read. Lucy Dougan's creation of a female sublime in her exploration of the matrilineal line in The Guardians (Giramondo, 10/15) is a powerful poetic narrative of survival. 'Tiles', a poem read by Peter Rose at his book launch in July, was a profound and haunting way into his book The Subject of Feeling (UWAP). It is an extraordinary book, juxtaposing gorgeous elegies with poems of biting wit. Finally, poet and scholar Lisa Gorton's first novel, The Life of Houses (Giramondo, 6/15), is one of the most finely crafted Australian novels of the last decade. Its sumptuous descriptions, and the imposing mother–daughter dyad at the centre of the narrative, take your breath away.
Tony Birch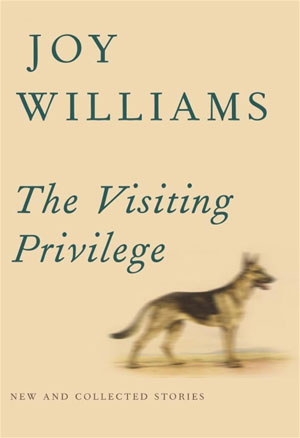 Per Petterson, the Norwegian writer, is one of my favourites. His novels, gently paced and spare on plot, never fail to satisfy. This year I was rewarded with his latest book, I Refuse (Vintage). The story engages with themes common to Petterson's work; family, intergenerational tensions, flawed memory, and a yearning for love. The ending of the novel, delivered with subtlety, is remarkable and haunting. The Visiting Privilege, the new and collected stories of Joy Williams is my book of the year. Williams for too long hovered in the shadows of her contemporaries of the North American 'dirty realism' school of the 1980s. The first story, 'Taking Care', was enough to remind me that she is a great storyteller. Jedediah Purdy's After Nature: A Politics for the Anthropocene (Harvard) presents an intelligent and active discussion as to how we must deal with climate change.
James Bradley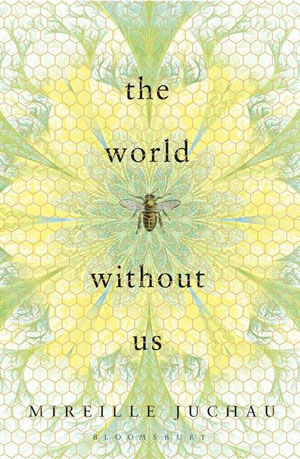 Although I am deep in their midst as I write, it is safe to say that Elena Ferrante's astonishing Neapolitan Quartet will end up being one of my most remarkable reading experiences this year, distinguished not just by their uncompromising moral intelligence and psychological sophistication but by their sheer ferocity and almost eidetic recall of the textures of the world they depict. Marlon James's Man Booker Prize-winning A Short History of Seven Killings (Oneworld) is similarly astonishing, a bravura feat of technical daring and historical reimagination of remarkable virtuosity and ambition. Closer to home, I was enormously impressed by Mireille Juchau's haunting exploration of an ecologically fraying world, The World Without Us (Bloomsbury, 9/15), and by Tegan Bennett Daylight's finely wrought scenes from the world of late adolescence and early adulthood, in Six Bedrooms (Vintage, 12/15).
Shannon Burns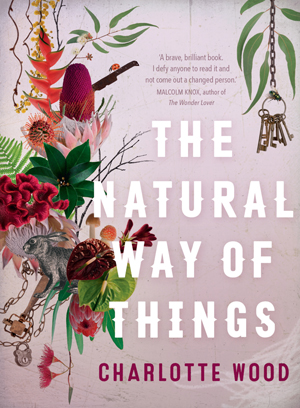 The most captivating and impactful novels I have read this year are Eka Kurniawan's Beauty is a Wound (Text Publishing) and Charlotte Wood's The Natural Way of Things (Allen & Unwin, 11/15). The first is a ghost-filled, vastly populated, and rollicking contemporary mythic tale, in the spirit of Márquez's One Hundred Years of Solitude, but funnier, and a touch less lyrical. The latter is provocative, formally impressive, brutally precise, and topical. Wood's bleak portrayal of gender relations is limiting in some ways, but a nightmare has its own logic, and this makes for gripping reading. On the non-fiction front, Jonathan Bate's comprehensive and even-handed biography Ted Hughes: The Unauthorised Life (HarperCollins) is outstanding, and I admired The Good Story: Exchanges on Truth, Fiction and Psychotherapy (Harvill Secker), in which Arabella Kurtz and J.M. Coetzee address diverse but connected subjects – including memory construction, the psychological underpinnings of Australian politics, and literature – with purposeful intelligence.
Jo Case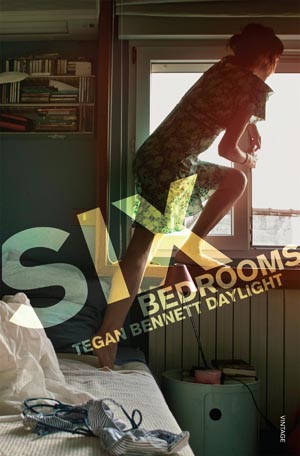 I loved Katherine Heiny's Single, Carefree, Mellow (Fourth Estate), a brilliantly observed, dry-witted début short story collection that echoes Lorrie Moore and Nora Ephron, with its intimate accounts of relationships under threat. Hanya Yanagihara took the oft-used 'New York college friendship through the decades' story into new territory in A Little Life (Picador), a tale of horrific abuse and extraordinary friendship that is both life-affirming and devastating. Mireille Juchau's The World Without Us is one of those novels that does everything right, all at once: gorgeous writing about people, place, grief, loss, and our changing environment. Juchau balances all these elements perfectly, raising questions rather than proposing answers to the big themes she explores. I have long been a fan of Tegan Bennett Daylight's short stories, and her spiky, perceptive, engrossing new collection, Six Bedrooms, was a book I wanted to reread immediately.
Miriam Cosic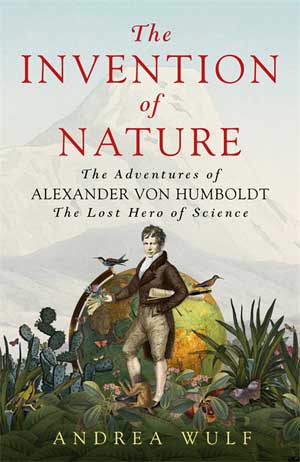 Illuminating non-fiction in 2015 included Klaus Neumann's essential Across the Seas: Australia's Response to Refugees (Black Inc.), an overdue history which explodes many myths, including amnesiac assumptions about left–right attitudes to migrant intake, which run insistently through the most contentious topic of political debate today. David Graeber's The Utopia of Rules: On Technology, Stupidity, and the Secret Joys of Bureaucracy (Melville House) is both fascinatingly discursive and very lively, a survey of the past which contains lessons for government and citizens now and implicit warnings for the future. Andrea Wulf's The Invention of Nature: Alexander von Humboldt's New World (John Murray) is not only a wonderful read, beautifully written in a finely produced book that's a delight to handle, but brings to life a hugely influential explorer and naturalist who is inexplicably little known in the Anglophone world.
Sophie Cunningham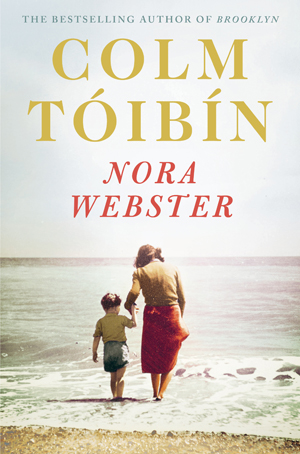 Charlotte Wood's The Natural Way of Things is a novel of mythological force with the heat of a Grimm's fairy tale. A group of ten women is chosen, it seems, for no other reason than that their sexual power, or sexual abuse, threatens to bring 'important' men down: the football groupie, the politician's mistress, other iconic 'sluts', thrown into a rural camp run by men enduring conditions barely better than those of the women they are brutalising. Do the women save themselves or wait to be saved? Do they work together or turn on one another? There are echoes of Lord of the Flies and also of the Australian film Journey Among Women. Colm Tóibín's new novel, Nora Webster (Picador), set in Ireland in the late 1960s, is a profound study of a woman struggling to maintain her sense of self and keep her family going after the unexpected death of her husband. The backdrop to Nora's struggles is inevitably political, but she remains the novel's gentle star.
Luke Davies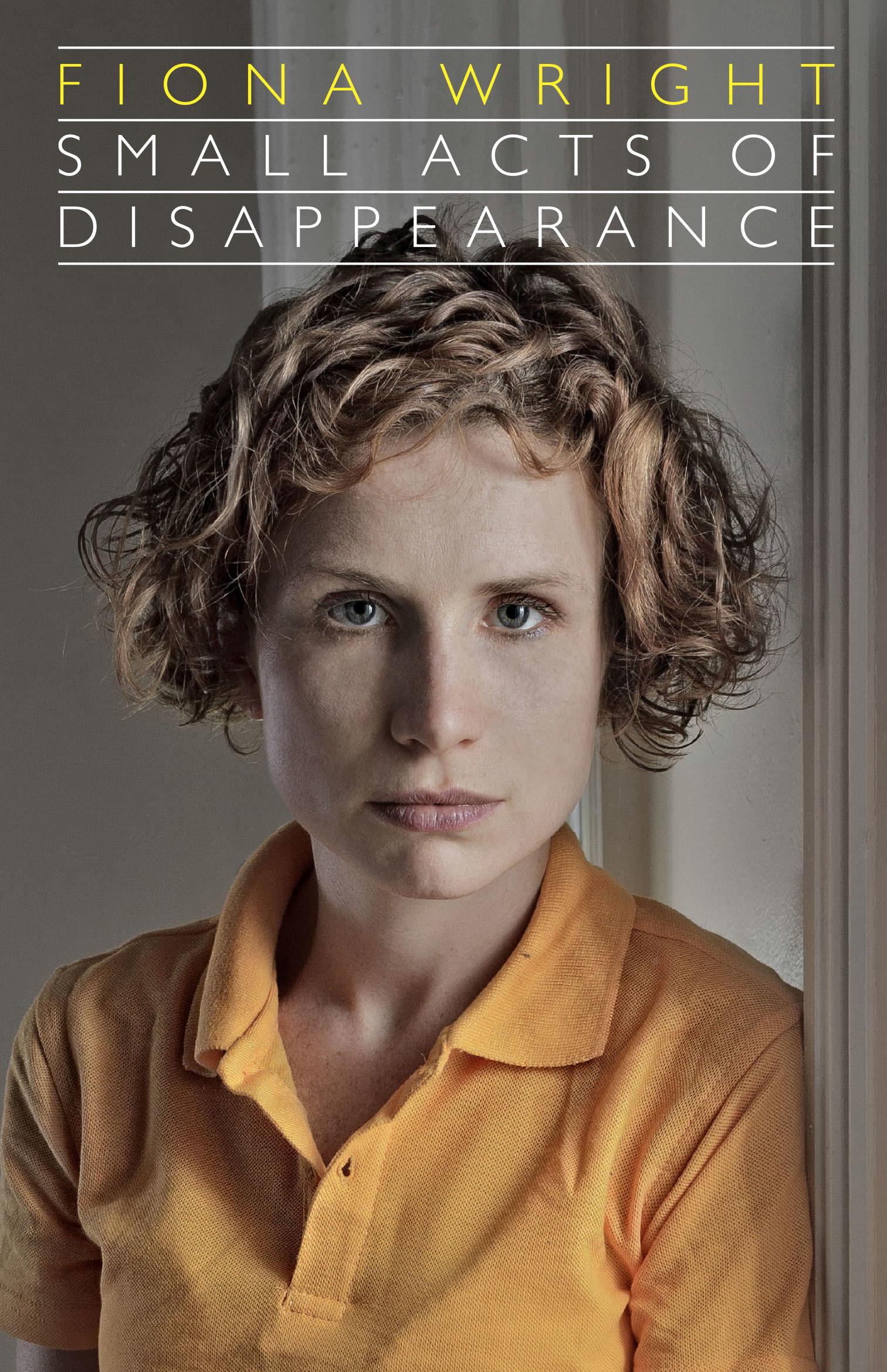 'When I was travelling in this state, so many days felt strangely brittle, saturated, super-real,' writes poet Fiona Wright in her first book of prose. In the ten exquisite essays that make up Small Acts of Disappearance (Giramondo), Wright investigates the 'states' – psychic, physical, emotional, existential – that underpin her perilous decade-long entanglement with an eating disorder. The writing is anything but brittle, though the depth of Wright's insights into the pathology of her compulsions makes the book feel saturated, super-real, and at times hallucinatory. Small Acts overflows with quiet self-compassion. It is, in a rare literal sense, a diamond of a book – each essay being a surface capable of reflecting back to us our own complex relations with the fragility of self-identity. None of this would work well in the hands of a less assured writer; Wright feels like a direct heir of Kathleen Norris (Dakota: a Spiritual Geography) and Annie Dillard.
Glyn Davis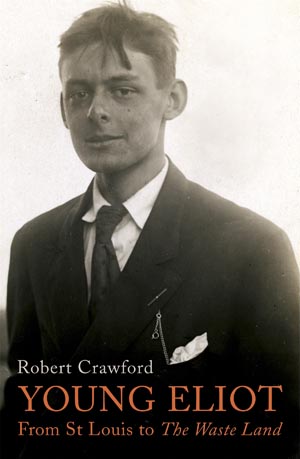 Emily Bitto's The Strays (Affirm Press, 5/14) is a confident and engaging début novel, trading in the ambiguities of a self-conscious artistic world. The Strays richly merits its 2015 Stella Prize. A great literary biography should be celebrated, and Robert Crawford's Young Eliot: From St Louis to The Waste Land (Jonathan Cape, 12/15) is superb – detailed but always driving forward, incisive about the poems but equally interested in the life informing the art. Matthew Condon's All Fall Down (UQP, 11/15) completes an important trilogy on recent Queensland history. Condon's prose conveys the urgency of journalism, if now distilled by distance. Despite the years, the magnitude of corruption, and its reach across police and politics, continues to astonish.
Ian Donaldson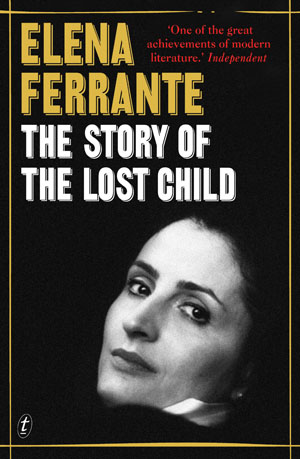 Elena Ferrante's Neapolitan Quartet – My Brilliant Friend, The Story of a New Name, Those Who Leave and Those Who Stay, The Story of the Lost Child (Text, 11/15) – was for me, as evidently for many, the outstanding literary event of the year: a powerful story of female friendship rooted in the poverty of postwar Naples, and subtly overshadowed, as the years pass, by loss, mystery, and moral ambiguity. Tony Judt's When the Facts Change: Essays, 1995–2010 (Penguin Press), a superb collection of late essays brought together by Judt's widow, Jennifer Homans, is a further reminder of the courage and humanity of this lucid thinker, who died, far too young, in 2010. Admirers of Kevin Hart's latest impressive collection of new and selected poems, Wild Track (University of Notre Dame Press, 9/15), may also enjoy Alan Gould's The Poets' Stairwell (Black Pepper, 6/15), a witty and lightly fictionalised account of the two poets in their youth at large in Europe.
Stephen Edgar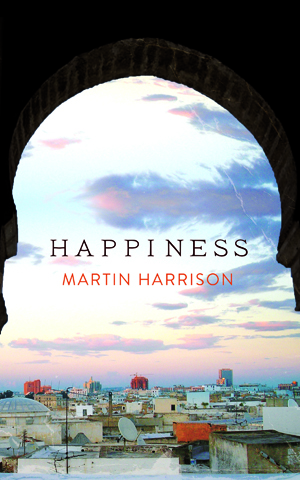 It has been another strong year in Australian poetry and several new books have impressed and delighted me. I shall mention only two. First, The Hazards by Sarah Holland-Batt, a charged and effortlessly imaginative evocation and intermingling of the world around us and the world within. The other is the, sadly, posthumous collection by Martin Harrison, Happiness, in which he displays again his astonishing capacity to see into landscape from the widest panorama to the most minute detail, coloured now by love and grief. A book that has enthralled me is Landmarks (Hamish Hamilton, 6/15) by Robert Macfarlane, 'about the power of language to shape our sense of place', indeed to help us to see it. Each chapter is followed by a wonderful glossary of words for features of landscape in regional varieties of English, Gaelic, Welsh, and others.
Jackie French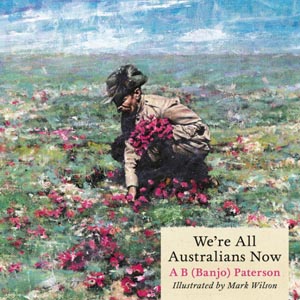 During World War II, Banjo Paterson wrote a poem of sentiment and fresh nationalism as the new nation's soldiers sailed to war. In We're all Australians Now (HarperCollins) author and artist Mark Wilson has given those words not just pages of almost unbearable beauty, but a counterpoint to Patterson's simplistic viewpoint. I cry each time I read this book, but then I read it, slowly, once again. In The Peony Lantern by Frances Watts (Angus and Robertson), a nineteenth-century Japanese village girl becomes a lady-in-waiting at a samurai mansion. Her life, and Japan itself, are on the brink of change. Lyrical, fascinating and compelling.
Kerryn Goldsworthy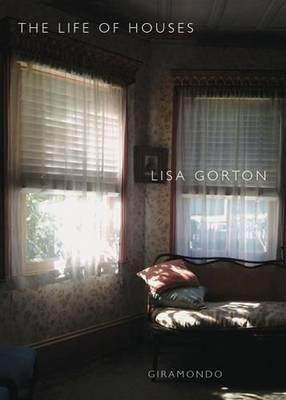 Memorable books for me this year have included poet Lisa Gorton's subtle and disquieting novel, The Life of Houses, and actor Magda Szubanski's memoir (or, as she calls it, 'family saga'), Reckoning (Text), which is thought-provoking, intelligent, beautifully written, and at once heartbreaking and very funny. But my vote for the book of the year would have to go to Charlotte Wood's brilliant and terrifying novel The Natural Way of Things: fuelled by rage and resistance, the novel is a study in power, a tale of misogyny, a meditation on survival, an only semi-abstract portrait of contemporary Australian life, and a reminder of what fiction at its best can do and be.
Lisa Gorton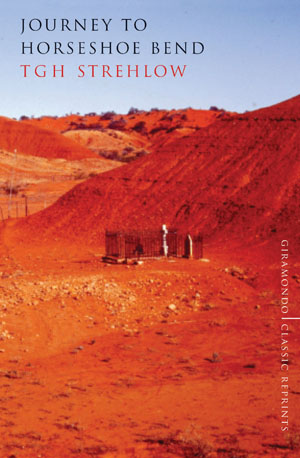 Three books with a transformative sense of the past have filled my thoughts this year: Tracy Ryan's eighth poetry collection, Hoard (Whitmore Press), T.G.H. Strehlow's 1969 memoir Journey to Horseshoe Bend (republished by Giramondo), and Verso's selection of Walter Benjamin's jottings, drafts, and collected curios in Walter Benjamin's Archive (edited by Ursula Marx, Gudrun Schwarz, Michael Schwarz, and Erdmut Wizisla; translated by Esther Leslie). Ryan's poems about Ireland's peat bogs and hoards are spare, sensuous, and haunting, touchstones for writing about place and language. Journey to Horseshoe Bend remembers the author's father, Pastor Carl Strehlow, who ran the Lutheran mission at Hermannsburg. It records his last journey, desperately ill, tied to a chair and dragged by donkey wagon along the dry bed of the Finke River, in forlorn hope of reaching medical help in time. But this is also an account of the desert and its sacred places, colonial outposts, massacres, battles, and negotiations. Strehlow leaves a complicated legacy, and this book enriches it. Verso's selection from Benjamin's archive includes photographs of the children's toys he collected, postcards, and records of his son's sayings; it offers a domestic and intimate perspective on his essays and Arcades project.
Tom Griffiths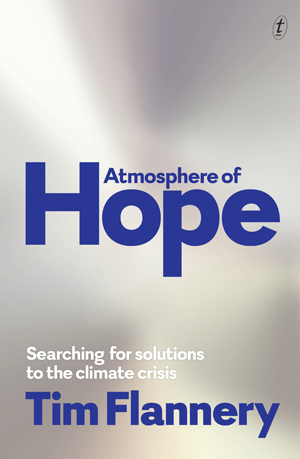 Any new book by Barry Hill is an event, and Peacemongers (UQP) is especially intriguing: a meditative, playful, and profound prose poem about war and peace, a long book that rewards immersion. As an El Niño summer approaches, I returned to Robert Kenny's moving tragi-comedy about his experience of Black Saturday, Gardens of Fire: An Investigative Memoir (UWAP, 12/13). Noel Pearson's A Rightful Place (Black Inc.) is a significant statement from a great Australian, as is Tim Flannery's Atmosphere of Hope: Searching for Solutions to the Climate Crisis (Text, 10/15). I found Kazuo Ishiguro's The Buried Giant (Faber, 4/15) a wonderfully mysterious novel and an unusual love story. And don't miss Robert Seethaler's elegiac A Whole Life (Picador) for its lean, powerful prose, and elemental portrait of one man's life in the Austrian Alps.
Michael Hofmann
Shirley Hazzard's The Transit of Venus (1980) was perhaps the novel I enjoyed most this year. Why can't all novels be like this, I remember thinking, a brisker Virginia Woolf: so prismatically clever about the two sisters, London and New York, the passing of time and the passing of life, marriage and spinsterhood, living in sin and attempted adultery, middle-class security and hand-to-mouth, children and none. In poetry, I'm glad that a selection of Philip Hodgins's poems, First Light, has appeared in the United States (George Braziller): never sweet, but sustaining in their harshness. 'The farmer knows that it was useless to call the vet. / So does the vet. / But there are some rituals / that must be carried through.'
Sarah Holland-Batt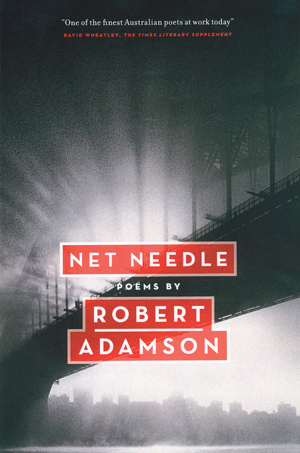 Reading Merritt Tierce's bold, scorchingly powerful début, Love Me Back (Anchor Books), I was reminded of Muriel Rukeyser's claim that the world would split open if a woman told the truth about her life. Set in the world of Dallas steakhouses and hospitality workers, Love Me Back's disaffected protagonist Marie is laceratingly candid about womanhood, sexuality, and the dark side of desire. Similarly poised on the sharp edge between adolescence and adulthood, Colin Barrett's stylish stories in Young Skins (Vintage) navigate the rough and tumble troubles of early adulthood in small town Ireland; Barrett's prose is electrifying. In poetry, Sujata Bhatt's Poppies in Translation (Carcanet) is stunning; her bright, saturated poems are a wide-ranging compendium of language, history, place, and politics. Closer to home, I loved David Brooks's Open House (UQP); a tough intellect resides in Brooks's deceptively clean, airy lines. And Robert Adamson's Net Needle (Black Inc., 12/15) is masterful: rereading it is a pleasure 'sweet / as torn basil'.
Peter Kenneally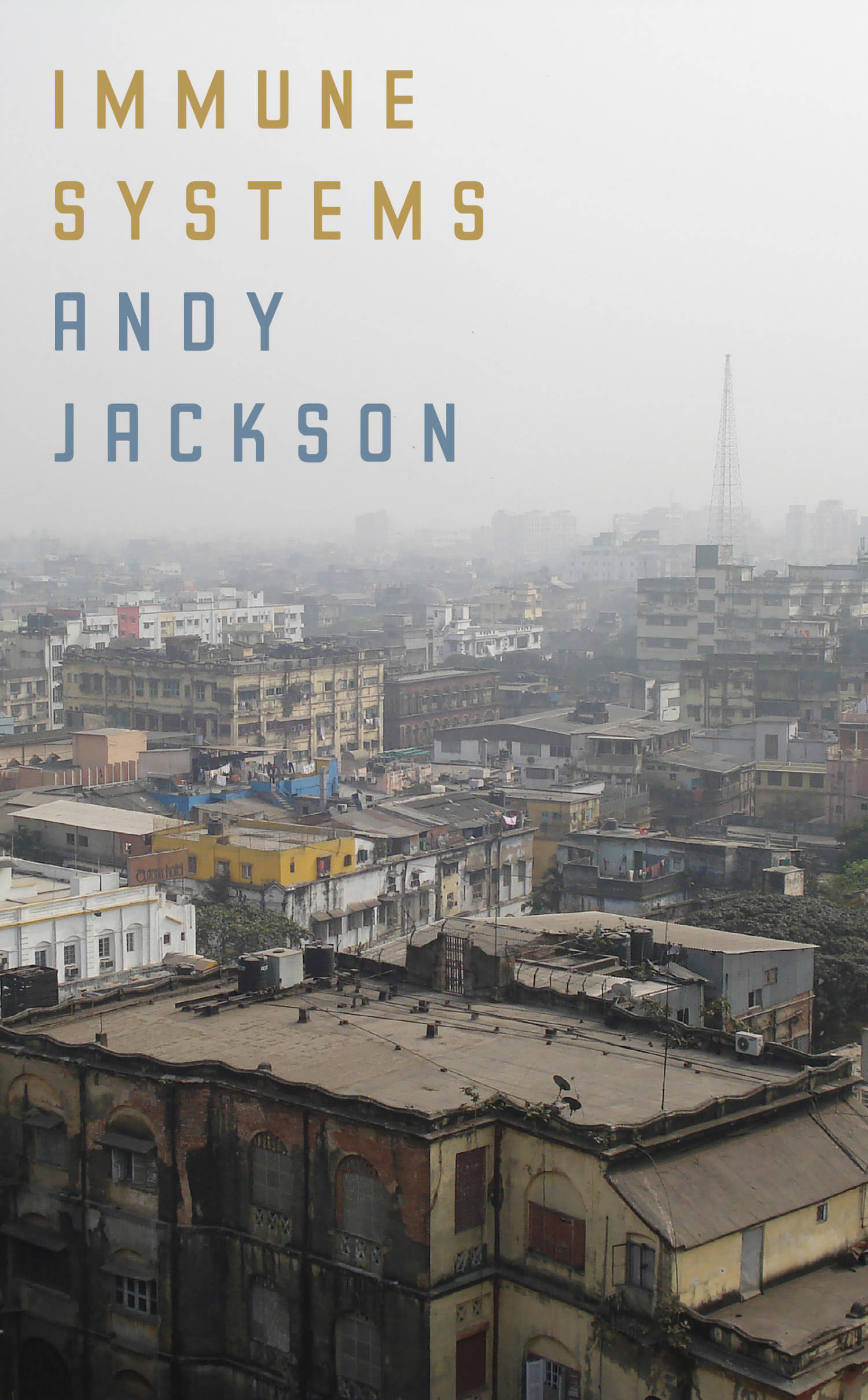 Andy Jackson goes from strength to strength, and Immune Systems (Transit Lounge, 12/15) displayed once again his ability to see clearly and to write poetry with compassion and rigour about the world around him, in this case India, and as always his own physical universe, making each line count. Charlotte Wood's The Natural Way of Things, its young women snatched from 'moral' danger into physical captivity and degradation, never falls into the dystopic trap of fetishing horror. She balances the beauty of language and construction with the horror of what they describe, leaving at the end a caught breath that takes a long time to let out. Jon Ronson, in So You've Been Publicly Shamed (Picador), writes with humour and compassion of internet shaming and public disgrace, does the victims (and even perpetrators) justice, and, that vanishingly rare thing, can actually carry an argument through a whole book.
John Kinsella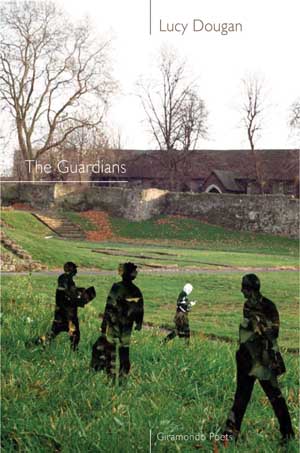 There have been many fine volumes of poetry in English over the last twelve months, and the three mentioned here are part of a long list. Each collection is starkly different from the others, and each collection challenges the mode of its own writing, which is for me important – that is, there is an awareness of the conditions of writing and presentation. Ouyang Yu's work continues to astonish me with its shifts and range, and Fainting with Freedom (Five Islands Press) is among his finest work. Lucy Dougan's The Guardians reaches deep into the fragility of being and comes out with verve and strength, without ever wavering from a tough and taut literary sensibility, and Paul Muldoon's One Thousand Things Worth Knowing (Faber), opening with a stunning elegy for Seamus Heaney, continues his undoing of what English language is. The most intelligent novel I have read in a long time is Lisa Gorton's The Life of Houses, which configures and reconfigures its own spatiality over and over.
Bronwyn Lea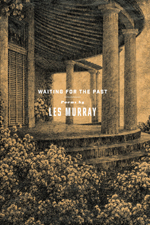 Les Murray's latest collection, Waiting for the Past (Black Inc., 5/15) continues his linguistic and anthropological study of Australian life. This year, I also was taken with Sarah Holland-Batt's dazzling new collection of poems, The Hazards, in which she continues her project to ransack the OED, Peter Rose's smart and happily gin-soaked The Subject of Feeling, and Robert Adamson's Net Needle, which casts a numinous light on his childhood growing up on the Hawkesbury River. Further afield, and following up on his sensational bestseller Eunoia, avant-garde Canadian poet Christian Bök has come up with The Xenotext: Book I (Coach House Books), an 'infernal grimoire' that offers a primer in genetics as it visits the orphic idylls of Virgil: 'Come with me' ends his apocalyptic poem 'The Late Heavy Bombardment'; 'Let me show you how to break my heart.'
Jacinta Le Plastrier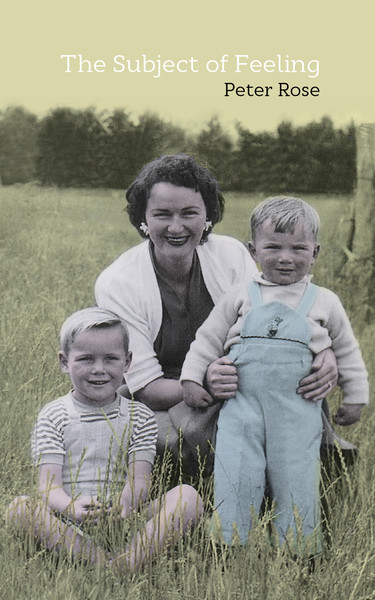 In a standout year for the publishing of contemporary Australian poetry, Martin Harrison's Happiness does the most a book of poems can do: it helps us to live. In Harrison's hierarchy, that means to love, deeply, self, other, world. These poems, also elegiac, glow with light and breath. Magus, and poems of a late master practising, virtually faultlessly, his mastery. It is a poise which also sweeps across Alan Loney's Crankhandle (Cordite, 8/15). The book is really a single sustained poem, learned, vanguardist, the senses also bent, caringly, to philosophy and the natural world. How difficult it is to make poems hilarious, but that is the punch, acerbic, of the Catullus suite in Peter Rose's The Subject of Feeling – LOL. Preceding this suite, in haute relief, are deeply moving poems, also masterful, in poems about loss, memory, intimacy, and love, also familial.
James Ley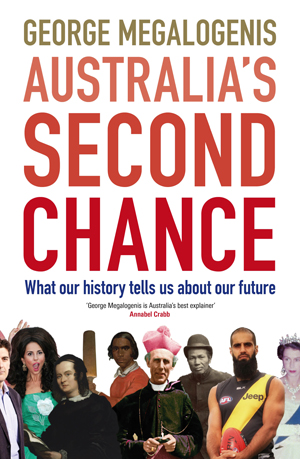 The great fiction discovery for me this year was the German author Jenny Erpenbeck, whose novel The End of Days (New Directions) is simply extraordinary. There were, however, two local non-fiction works that I believe are not only timely and significant, but might also be read fruitfully in tandem. The first is Australia's Second Chance (Hamish Hamilton) by George Megalogenis. Beginning with the First Fleet, Megalogenis considers the different waves of immigration that have shaped Australia and, with characteristic lucidity, analyses the connection between the nation's prosperity and its tendency at different times either to embrace or resist migrants. Megalogenis's briskly argued book is well complemented by Klaus Neumann's Across the Seas: Australia's Response to Refugees. Neumann's soberly written history, which extends from Federation through to the 1970s, examines the ways in which Australian governments have reacted to the global issues created by those fleeing war and persecution, and in doing so it provides an invaluable perspective on the divisive politics of the present.
David McCooey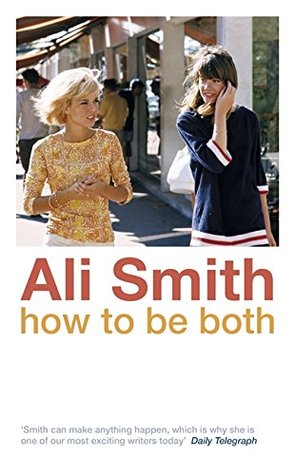 Andrew Ford's meditation on 'the primitive' in music, Earth Dances (Black Inc.), moves brilliantly across centuries and styles with Ford's characteristic wit, flair, and authority. His single paragraph on Chet Baker's singing is a miniature masterpiece. Ford is also an exceptional composer and broadcaster; what have we done to deserve him? Claudia Rankine's Citizen: An American Lyric (Graywolf) is an original account of racism in contemporary America. Mixing prose poetry, images, and the essay form, Rankine ranges from Serena Williams to the Jena Six in her powerful critique of American racial politics. In the year Adam Goodes was shamefully hounded out of Australian Rules football, there is much Australian readers can take from Citizen. Meanwhile, Ali Smith's How to Be Both (Hamish Hamilton) demonstrates that formally experimental fiction can encapsulate great joy, empathy, and imaginative seriousness. When will Smith win the Booker?
Mark McKenna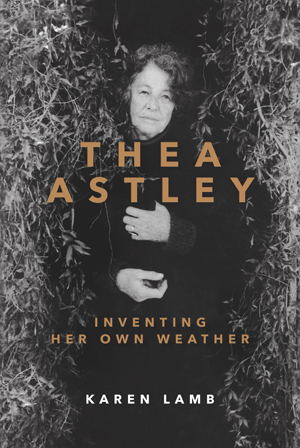 The book that has drawn me back again and again this year is US novelist James Salter's memoir Burning the Days: Recollection (1997). Salter, who died in June, aged ninety, only gained widespread recognition towards the end of his life. His prose is so finely wrought and the architecture of his storytelling so intricately constructed that I constantly found myself rereading the book in awe of his skill. There is not a sentence out of place. Closer to home, two biographies – Brenda Niall's Mannix (Text, 4/15) and Karen Lamb's Thea Astley: Inventing Her Own Weather (UQP, 9/15) – stood out for their ability to wear exhaustive research lightly and bring their elusive subjects to life. Finally, I was won over by John Blay's rare and beautifully crafted On Track (NewSouth, 10/15) which tells the story of his search for the Bundian Way, the traditional Aboriginal pathway from the Kosciuszko high country to Twofold Bay on the far south coast of New South Wales.
James McNamara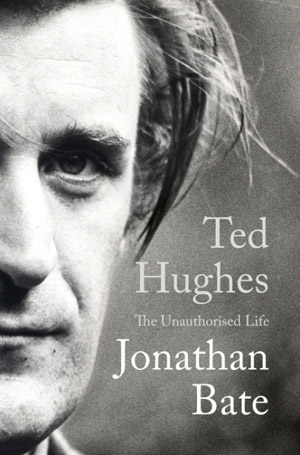 My bedside table is stacked with old comedy – Alan Coren, P.G. Wodehouse – but my three favourites of 2015 are much to do with loss. Clive James's Latest Readings (Yale) is a witty, wide-ranging, and poignant series of essays on the books he is enjoying. James is candid about his mortality, and his great passion for literature flames the harder for it. Murray Middleton's When There's Nowhere Else to Run (Allen & Unwin, 8/15), the Vogel's Award-winning collection of short stories, conveys raw and broken characters in tight, smooth prose. And Jonathan Bate's masterful biography Ted Hughes: The Unauthorised Life argues convincingly that Hughes was defined, both personally and poetically, by his love and grief for Sylvia Plath. Bertie Wooster, on the other hand, was defined more by purple socks and flung bread-rolls. So it's to him that I return.
Alberto Manguel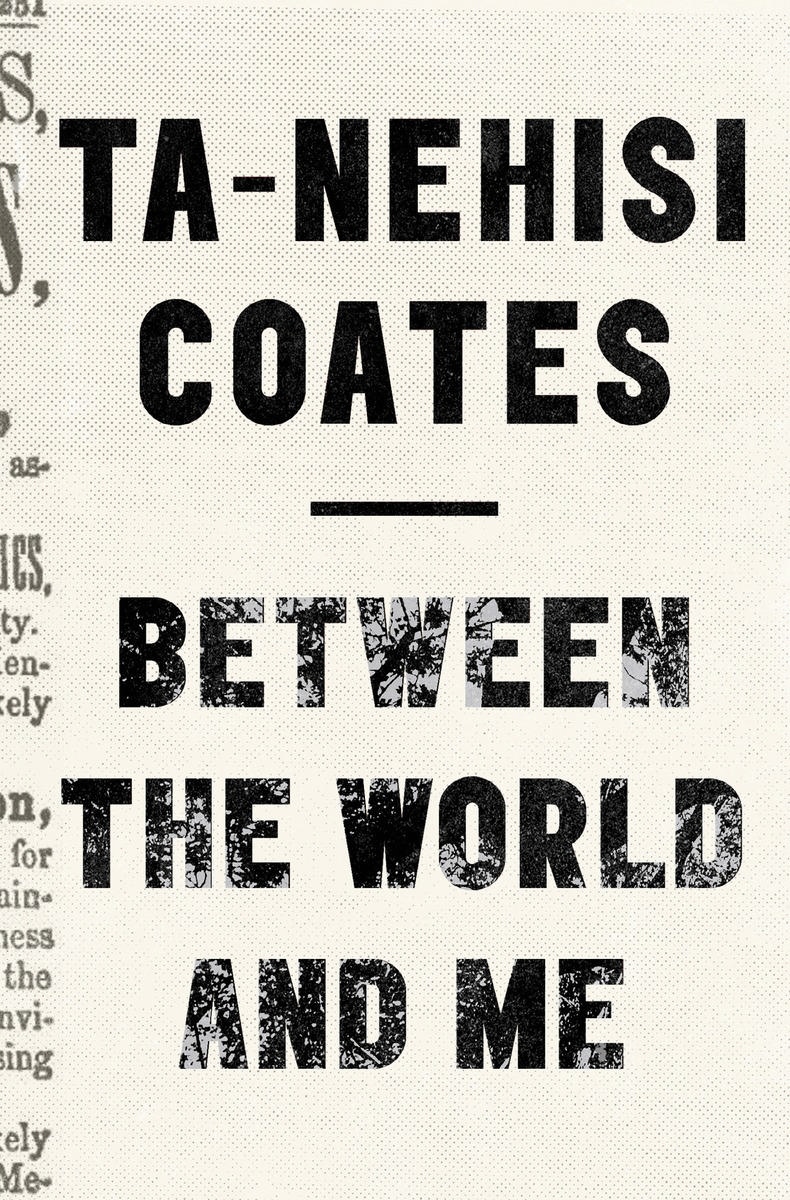 My favorite three novels all explore the intertwined identities of society and the individual: the Bulgarian Georgi Gospodinov's The Physics of Sorrow (Open Letter, translated by Angela Rodel) tells of a boy suffering from universal empathy and feeling the sorrow of the world in himself. The Mexican Guadalupe Nettel's The Body Where I Was Born (Seven Stories Press, translated by J.T. Lichtenstein) is the fictional memoir of a woman who refuses to submit to what the world sees as her infirmity. Mireille Juchau's The World Without Us was a revelation, a masterly story involving the refuge of silence, the fate of bees, and the shadows of old sins. The most important non-fiction book was by the American Ta-Nehisi Coates's Between the World and Me (Spiegel & Grau), a fierce denunciation of racism arguing that prejudice creates the concept of race, and not the other way round.
Brian Matthews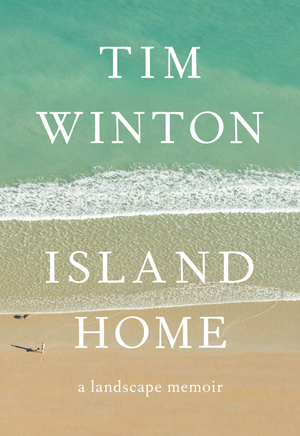 Never Mind about the Bourgeoisie: The Correspondence between Iris Murdoch and Brian Medlin 1976–1995 (Cambridge Scholars Publishing, 5/14) is a fascinating, endearing meeting of two brilliant, maverick minds. Medlin's wit and Furphy-like evocations of the Australian bush and Murdoch's loving encounter with Australian vernacular ('Dearest Brian, dear mate') mixed with her philosophical digressions are a sublime, offbeat treat. Vincent O'Sullivan's Being Here: Selected Poems (Victoria University Press) traces his poetic growth through works that simply get better and better. Whether it is the easy demotic of 'The Butcher Papers' or the delicacy of 'Secular Thoughts' – 'the fire / leaps on itself, the shaded / lamp brims its chaste corner' – O'Sullivan's intellectual range, inventiveness, and command of tone and register are superb. Tim Winton's Island Home: A Landscape Memoir (Hamish Hamilton, 11/15) is a terrific book – technically, a daring experiment with the genre; artistically, a passionate, Wordsworthian engagement with Nature, indigeneity, and the nature of things.
Brenda Niall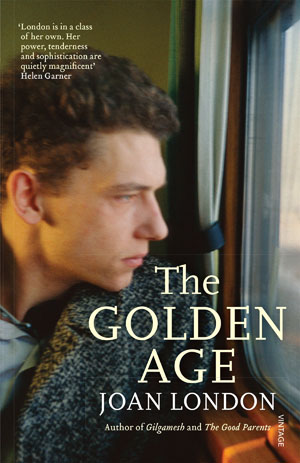 Two recent novels I want to read again. In Nora Webster, Colm Tóibín tests the limits of understatement. The death of her husband doesn't ennoble Nora Webster, nor does it destroy her. The effects of grief are traced with self-effacing candour by a writer at the height of his powers. Like the provincial Ireland of Tóibín's novel, the setting and the viewpoint of Joan London's The Golden Age (Vintage, 9/14) sound limiting. In a Perth hospital, Frank (Ferenc), an adolescent who is recovering from polio, falls in love with another patient, Elsa. Events conspire to separate the two, who are destined to lead quite different lives. London's artistic triumph is to suggest the shaping force of time and place on Frank and Elsa. In this unsentimental coming-of-age novel, postwar displacements cast shadows on two families without extinguishing the light.
Paddy O'Reilly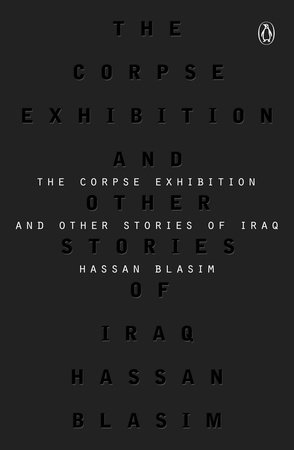 This year's reading has been thrilling, disturbing, and deeply reassuring. Charlotte Wood's The Natural Way of Things knocked me sideways with its fury and gradual revelation of beauty and transformation. Black Rock White City by A.S. Patrić showed me a different Melbourne of Balkan refugees and working class life. I wept at the end of Marilynne Robinson's Lila (12/14), another of her luminous, wise, compelling studies of the human condition. At the other end of the spectrum The Corpse Exhibition: And Other Stories of Iraq by Hassan Blasim (Penguin, translated by Jonathan Wright) exposes the destruction of both Iraq and the psyche of its people in surreal, violent, terrifying stories that read like lucid nightmares.
Felicity Plunkett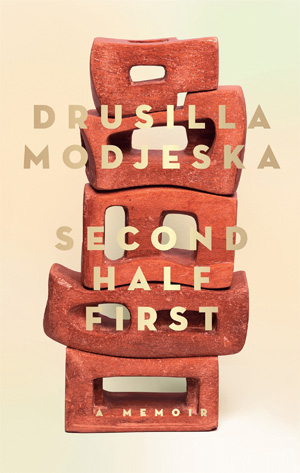 While Pulitzer Prize-winning poet Tracy K. Smith's memoir Ordinary Light (Knopf) explores 'collisions with the world's solid fist', its lyrical chapters are as much about creativity and grace as about the violence they defy. And while Smith captures awakenings – of social awareness and creativity – in the first four decades of her life, Drusilla Modjeska's Second Half First (Knopf, 11/15) begins with her fortieth birthday and explores the decades since, with memory's dynamics, questions of art, form, and women's lives at its lucent centre. Like Smith, Lisa Gorton is an acclaimed poet with a remarkable new work of prose. The Life of Houses is dazzling and distinctive, phrase by phrase. And (my friend) Mireille Juchau's The World Without Us is a resonant, wise and achingly beautiful novel about loss, continuance, and the imagination.
Kevin Rabalais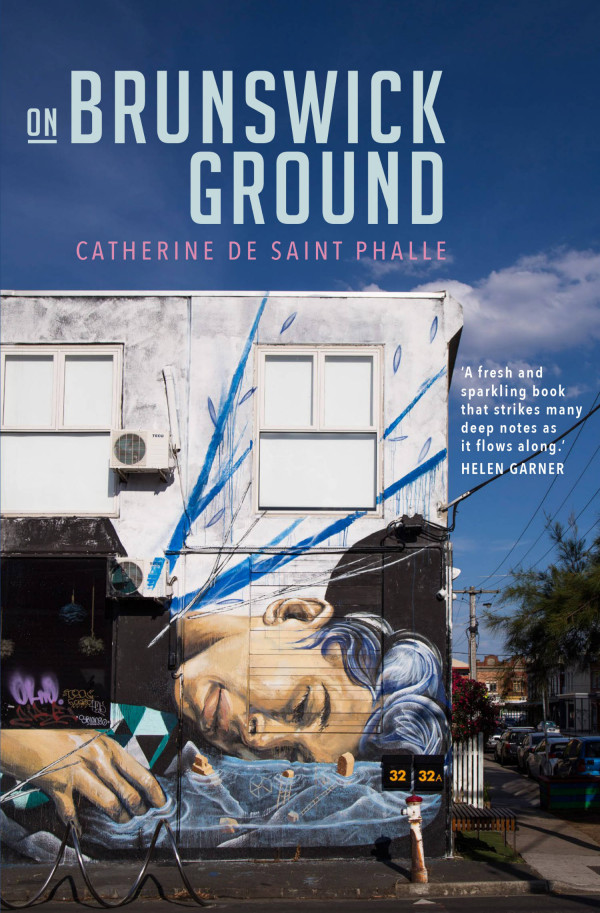 In On Brunswick Ground (Transit Lounge), Catherine de Saint Phalle writes with a grace of style and searing authority about the way Melbournians live now. Here, steeped in the intimacies and desires of a community, she proves herself an engaged and engaging novelist we can't afford to ignore. Bob Shacochis's massive literary spy thriller The Woman Who Lost Her Soul (Grove Press) stalks the murkiest realms of the twentieth century. With its deserved comparisons to the work of Graham Greene and John le Carré, Shacochis's novel provides great challenges and endless rewards and stands in stark contrast to Kent Haruf's spare Our Souls at Night (Picador). A warm and sincere examination of the sanctuary of friendship, it's one of the most beautiful novels this reader has ever encountered. And don't forget to place the inimitable Rebecca Solnit's essay collection Men Explain Things to Me (Granta) in the stocking of every man for a better tomorrow.
Nicolas Rothwell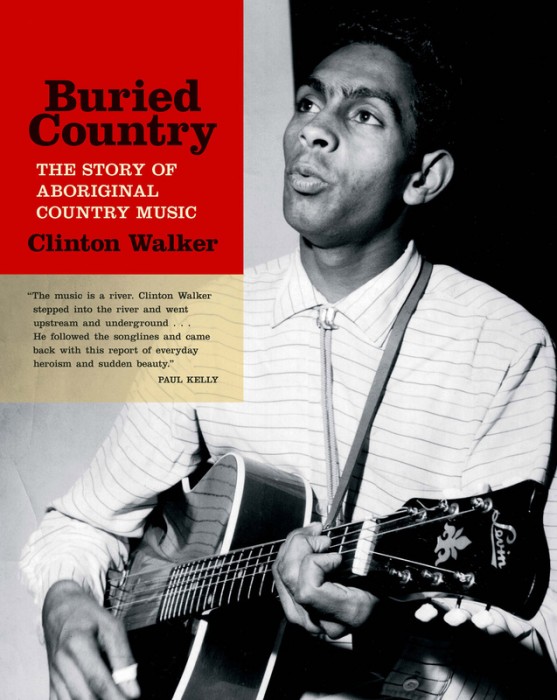 It is a sign of these murky times for books and the written word that my book of the year is a work of loving enthusiasm and selfless devotion, rather than a knowing, self-conscious product by some member of the knowledge class. Buried Country: The Story of Aboriginal Country Music, by Clinton Walker (Verse Chorus Press) is a re-edition of a masterwork first published fifteen years ago, but expanded and reconceived so thoroughly as to be something new: an account of vernacular Aboriginal creativity in mid-century Australia, the influences it soaked up and the impact it made – a back channel history worth more than a thousand academic sociologies. Roger Knox, Bobby McLeod, Vic Simms: these are the heroes of its pages: 'Where the crows flies backwards' is its central song, an anthem that defines both an era and a state of mind. What more can a book do than bring you back the past and make it real – especially a past you never knew?
Susan Sheridan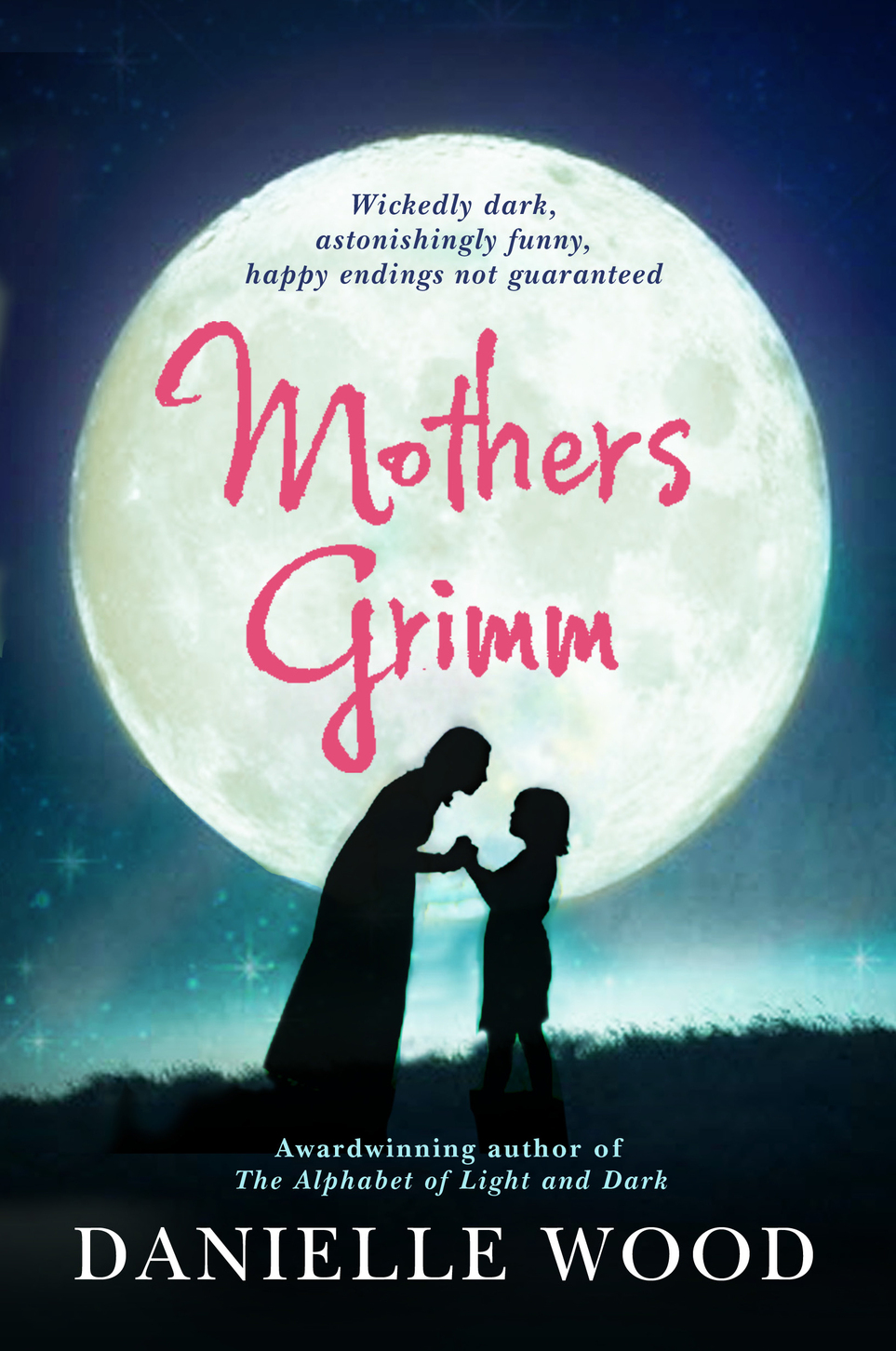 Australian publishers increasingly take on short story collections these days, and among recent volumes I especially admired Danielle Wood's Mothers Grimm (Allen & Unwin), a brilliant and coruscating set of stories on motherhood, where magic works with malice – no happy endings here. On a related theme, Ali Smith's novel How to Be Both is an extraordinary double narrative of a contemporary teenage girl mourning her mother's death and the invented biography of an Italian Renaissance painter: it bends genre and gender, and blends past and present.
Ruth Starke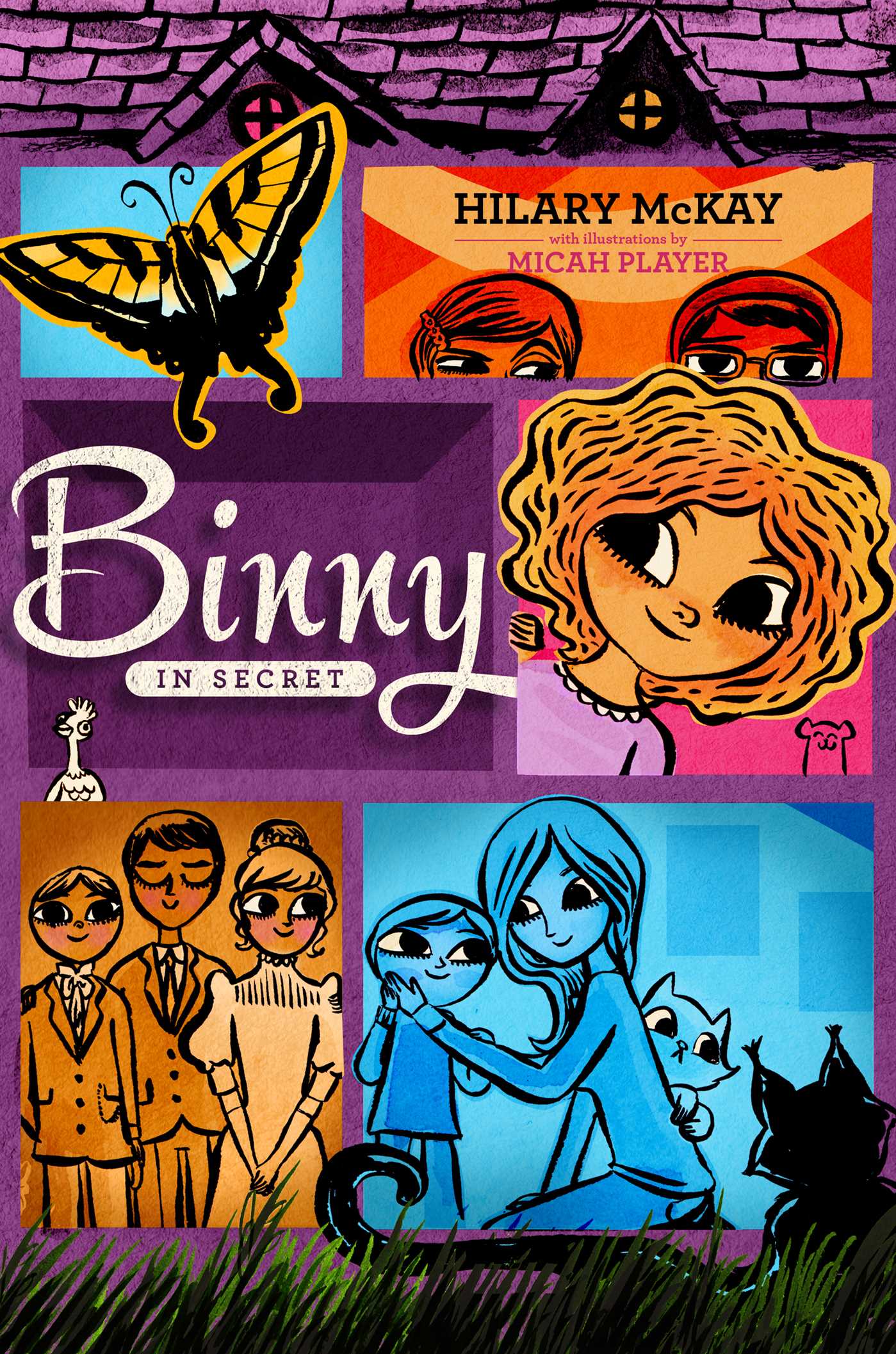 If there were an award for Best Family Book, Binny in Secret by Hilary McKay (Hodder) would surely win. The Cornwallis family relocating to a small Cornish town take on disasters and mysteries, school bullies and even a chicken-stealing 'jagular' in a story rich in love and laughter, including a poignant subplot about a trio of cousins who lived in the house a hundred years ago. Twelve-year-old Binny is an endearing heroine. I adored this book. For older readers, Vikki Wakefield in Inbetween Days (Text) proves again that she's the mistress of YA twisted relationships and disturbed characters, all memorable, all sketched with compassion, wit and insight, the adults as well as teens. One of the best of the 'Gallipoli' books is One Minute's Silence (Allen & Unwin) by David Metzenthen and Michael Camilleri: a classroom of bored Year Twelve students catapulted into the action on those hellish slopes in 1915.
Jane Sullivan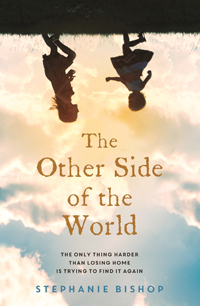 It's become quite the thing to write about mothers of yesteryear, whether in fiction or memoir: to tease out notions of good and bad mothering, the almost unbelievable constraints and pressures those mothers were often subjected to, the lingering effects on later generations, and the role that fathers did or didn't play. It can be a hard subject to write about without descending into sentimentality, indignation, melodrama, or utter gloom. Three Australian books hit the right nuanced note for me: Rod Jones's novel The Mothers (Text, 6/15), a wrenching saga of four generations of women and what they were denied; Kate Grenville's story of her mother, One Life (Text, 4/15), an inspiring tale of making the best of very limited opportunities, whether professional or personal; and Stephanie Bishop's quietly devastating novel The Other Side of the World (Hachette, 9/15), which gave me the most exquisite sense of slow suffocation. Lest we forget.
Martin Thomas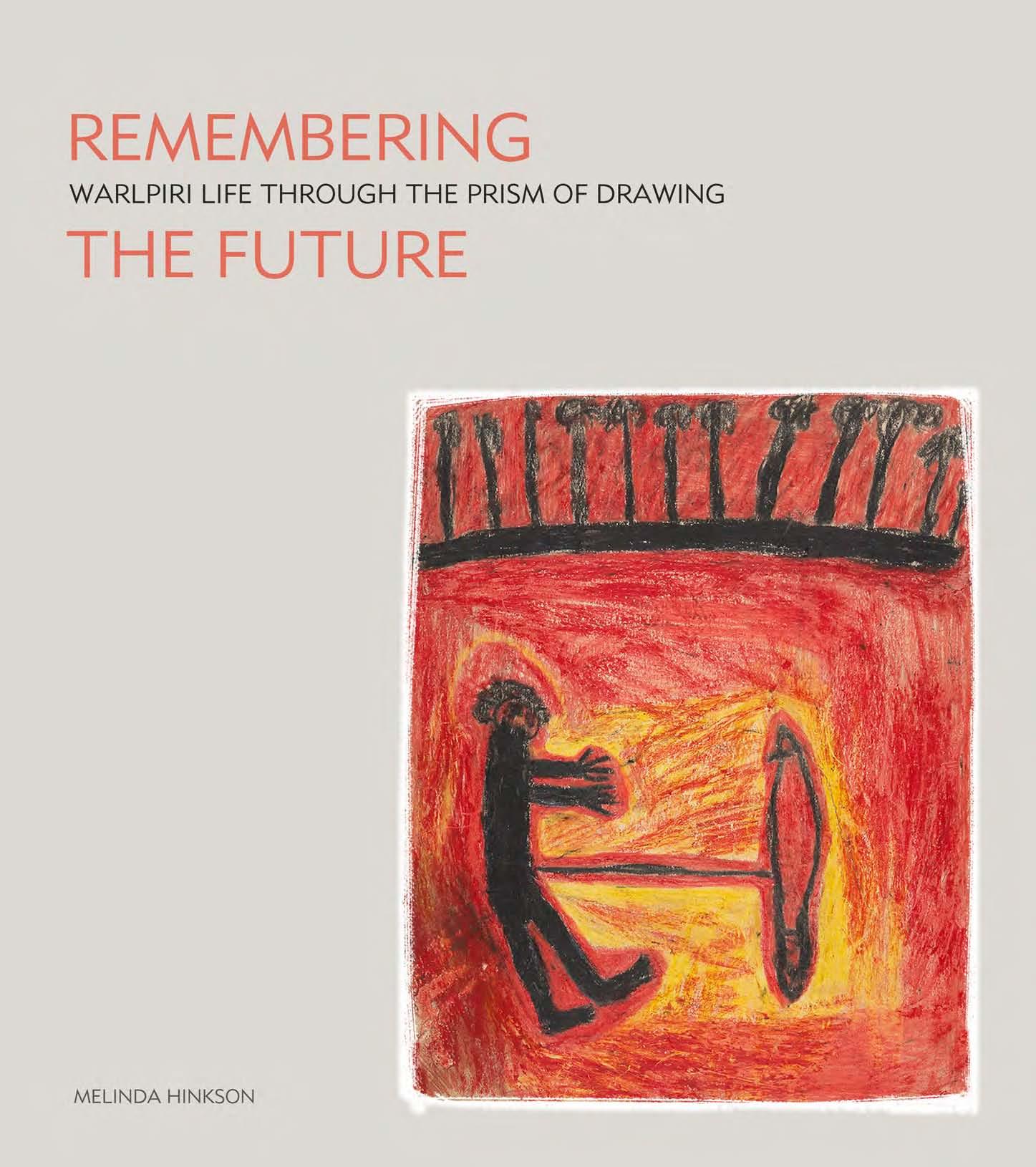 British historian Peter H. Hansen spoke to my weakness for expeditionary adventure. Ever alert to the cultural meanings of our relationship with mountains, The Summits of Modern Man: Mountaineering after the Enlightenment (Harvard) roves the great ranges, from Mont Blanc to Everest. If Hansen led me upwards, anthropologist Melinda Hinkson took me outwards to the Tanami Desert. Remembering the Future: Warlpiri Life through the Prism of Drawing (Aboriginal Studies Press) is both a beautiful art book and a personal, highly perceptive account of Warlpiri culture, where pencil and crayon drawings, commissioned by anthropologist Mervyn Meggitt in the 1950s, become mnemonic stimuli for Aboriginal people today. A 'huge sunlit series / of changing moods' is evoked by the final poems of Martin Harrison who died in 2014. An elegiac record of the love and loss that coloured the poet's last years, Happiness is another stimulus to memory, majestic in its capacity to listen and observe.
Brenda Walker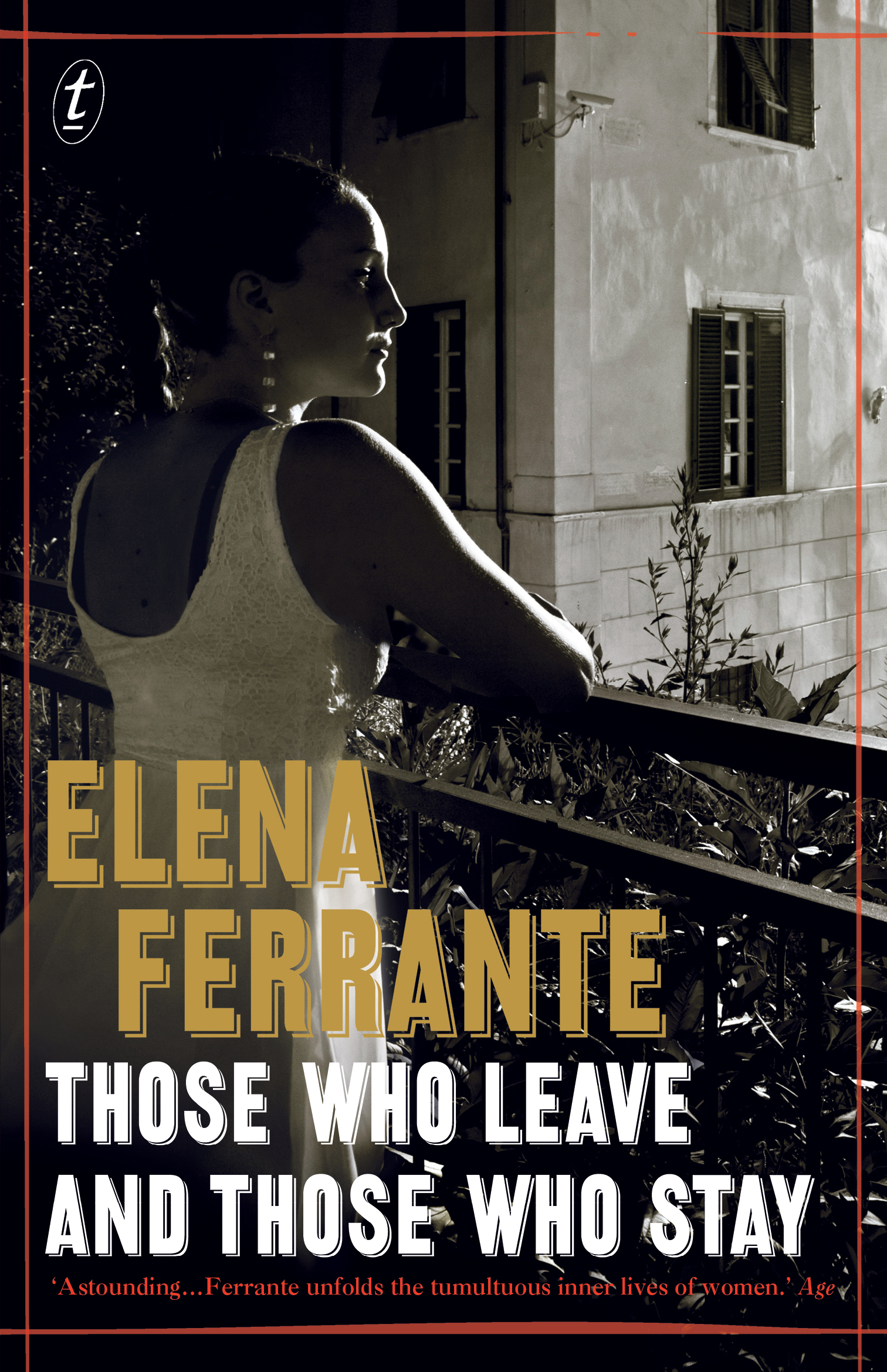 Two books I read this year seem like unexpected companion pieces: the Italian Elena Ferrante's novel Those Who Leave and Those Who Stay; and Drusilla Modjeska's memoir Second Half First. Ferrante's novel is the third in a series about a compulsive and uneasy friendship between two poor and clever women. One is a publicly acknowledged writer, the other is her critic, her inspiration, her adversary and her guide. Modjeska's memoir charts the politics and friendships, the writing and thinking, of the later part of her life. Both books register the great exchanges that are possible between life and literature. Both are intense and accomplished explorations of writing, politics, sexuality, friendship, and cities.
Jen Webb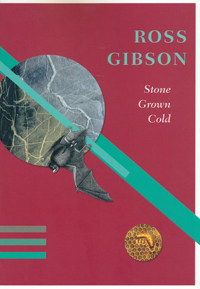 Walking: New and Selected Poems (John Leonard Press, 5/14) contains old favourites and adds to them new poems in Kevin Brophy's signature voice: gentle, slightly mournful, threaded through with humour. I thought I had read every 'take' on the Holocaust, but Ramona Koval adds something fresh with Bloodhound: Searching for My Father (Text, 5/15): the drive to find a more appealing lineage; a rebuilding after the disaster, perhaps. Ross Gibson's poetry is marked by the numinous, then undercut by the quotidian, the earthy. Stone Grown Cold (Cordite, 8/15), a mix of prose poems, lyrics, lists, and fragmentary images, reflects a different way of seeing. A companion piece to the disturbing and engaging Life after Life, Kate Atkinson's A God in Ruins (Penguin) has a more elegiac note, and is a lovely essay on grace in the face of disappointment, damage, and death.
Geordie Williamson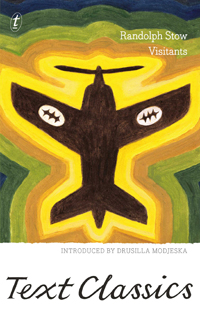 Irish author Paul Murray received mixed reviews for his most recent novel, The Mark and the Void (Hamish Hamilton). Yet the man is clearly a genius – smart, funny, profound, ludicrously modest – and the flaws in his story about the Irish experience of the GFC and its fallout are par for the course when you're venturing to wring human drama from investment banking. It made me laugh, ponder, and despair.
It should be taken as no commentary on contemporary Oz Lit that I choose Text's fistful of Randolph Stow reissues for my local favourite(s) during 2015. Their appearance reminds us that a gentle, wise, wounded, and immensely talented poet in prose once lived among us. If you haven't read Visitants, do so: it is the dark heart of Stow's oeuvre. But make sure you read The Girl Green as Elderflower alongside – that pendant work has a bucolic sweetness to balance against the former's bitter taste.