The Natural Way of Things by Charlotte Wood
Allen & Unwin, $29.99 pb, 320 pp, 9781760111236
Fiction
The Natural Way of Things
by Charlotte Wood
In an isolated hut in the countryside, a young woman wakes from a drug-induced sleep to discover that she is dressed in a nineteenth-century smock. She soon finds another young woman in the same condition, and both are forced to submit to the shaving of their heads. It is contemporary Australia: kookaburras cackle outside. Are they in a prison, or a religious cult, or – as one of their fellow inmates suggests – inside a reality television show? It emerges that the ten young women living in the camp are modern-day media criminals condemned for making public the sexual transgressions of prominent men – as the mistress of a politician, the sexual conduit for a football team's bonding, or the victims of harassment by important businessmen, coaches, or clergymen. One has suffered in the army, another been abused and abandoned on a cruise ship. Despite their shaven heads, lack of make-up, and strange costumes, they vaguely recognise each other from the media flurry.
Charlotte Wood takes a clever idea – the transformation of media and community responses to women's protests about (and sometimes willing participation in) sexual misbehaviour into retribution through physical humiliation and deprivation. She draws attention to the hypocrisy behind the fear of young women's sexuality, and the way that some public figures deny responsibility for 'that woman' and their own sexual misdemeanours. Yolanda and Verla, the two protagonists, must struggle to survive in the old shearers' quarters of a station in the outback. At the beginning of the novel, in summer, the place appears desolate, but by autumn they begin to find resources in themselves and in the countryside that give them hope.
Continue reading for only $2.50 per week. Subscribe and gain full access to Australian Book Review. Already a subscriber? Sign in. If you need assistance, feel free to contact us.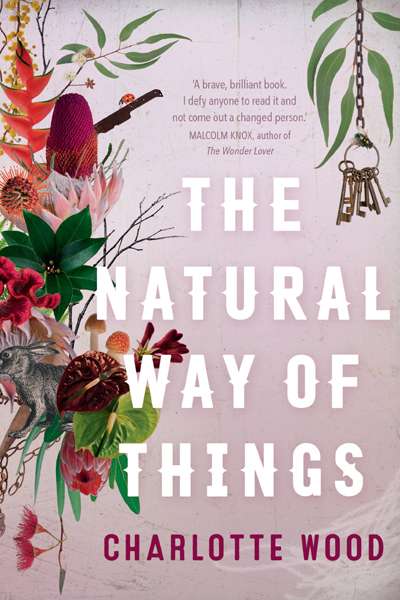 The Natural Way of Things
by Charlotte Wood
Allen & Unwin, $29.99 pb, 320 pp, 9781760111236