Photography
'Creating a Wetland' a photo essay by Jo Daniell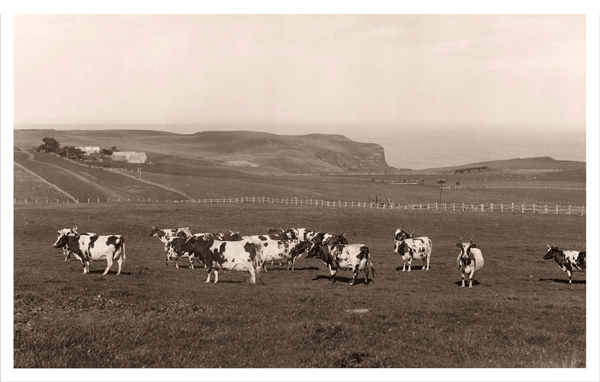 This photograph taken around 1890 shows what was done through over-clearing and grazing. Fifteen years ago, our property on the Mornington Peninsula featured two overused stock dams filled with opaque brown water. The muddy edges had no vegetation whatsoever. With help from a local expert on indigenous landscape and wetlands, we took the plunge and started a project to renew and plant a wetland to attract local wildlife.
In 2003 the two dams were combined, deepened, then extended and given curved banks and edges, with underwater 'tenements' constructed from old car tyres to make habitat for fish and water dwellers. To the south, a hill was created and a copse of eucalyptus planted to make a safe place for wildlife in summer. A small island was constructed so that waterbirds could nest there and be safe from the many foxes in the area. Rocks were placed in and around the water to attract frogs. The whole area was fenced to protect it from the stock.
To create the necessary environment for birds and wildlife, thousands of indigenous plants were introduced: eucalypts, understorey plants, reeds, and water plants. Now there are forty-five different species of birds, ranging from a pair of black swans to a large family of moorhens, a pair of wedge-tailed eagles, tiny spotted pardalotes, parrots, several species of ducks, parrots, galahs, butcherbirds, blue wrens, finches, honeyeaters, and even an azure kingfisher. There are frogs galore – also blue-tongued lizards and, of course, brown, black, and copperhead snakes. A small family of Eastern Grey kangaroos lives there, and we have echidnas, black wallabies, and the occasional koala. The following pages give an indication of what has been restored.
Perri Cutten and Jo Daniell

To continue reading, sign in or subscribe to ABR.Subscriptions start from as little as $10 per month. If you need assistance, feel free to contact us.