'Days of 2015' a new poem by Michael Hofmann
Read the rest of this article by subscribing to ABR Online for as little as $10 a month. We offer a range of subscription options, including print, which can be found by clicking here. If you are already a subscriber, enter your username and password in the 'Log In' section in the top right-hand corner of the screen. If you require assistance, contact us or consult the Frequently Asked Questions page.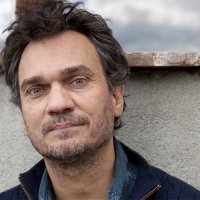 Michael Hofmann was born in Germany and moved to England in 1961. Educated at Oxford and Cambridge, he has worked as a freelance writer, translator, and critic since 1983. Nights in the Iron Hotel, his first book of poems, appeared in 1984. He is an influential and award-winning translator of writers such as Franz Kafka, Joseph Roth, and Herta Müller. In 2008 he was Poet in Residence in Queensland. Michael Hofmann's Selected Poems appeared with FSG and Faber; his Gottfried Benn translations, Impromptus, are due out in 2013.

(Photograph by Thomas Andermatten)
By this contributor
Leave a comment
Please note that all comments must be approved by ABR and comply with our Terms & Conditions.
NB: If you are an ABR Online subscriber or contributor, you will need to login to ABR Online in order to post a comment. If you have forgotten your login details, or if you receive an error message when trying to submit your comment, please email your comment (and the name of the article to which it relates) to ABR Comments. We will review your comment and, subject to approval, we will post it under your name.