'Weight' a new poem by A. Frances Johnson
It is a kind of sleep we must learn,
seasonal as spiders, our bodies
weights no web can hold.
Read the rest of this article by subscribing to ABR Online for as little as $10 a month. We offer a range of subscription options, including print, which can be found by clicking here. If you are already a subscriber, enter your username and password in the 'Log In' section in the top right-hand corner of the screen. If you require assistance, contact us or consult the Frequently Asked Questions page.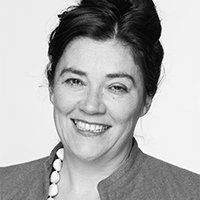 A. Frances Johnson is a writer and painter from the Bellarine in Victoria. She teaches creative writing at the University of Melbourne where she completed a PhD thesis on portrayals of Indigenous voices in post-colonial Australian historical novels. Her fiction and non-fiction have been published in various literary magazines, and her paintings shown in Indonesia and Australia. She has been the recipient of Asialink and Arthur Boyd Bundanon residencies in painting, and an Australia Council Literature Board grant for Don't Run: A Brief History of Nylon. Her novel Eugene's Falls (Arcadia 2007) retraced the 'wilderness' journeys of colonial painter Eugene von Guerard. A poetry chapbook The Pallbearer's Garden was published by Whitmore Press in 2008, and her first collection, The Wind-up Birdman of Moorabool St (Puncher & Wattmann 2012) received the 2012 Wesley Michel Wright Prize. She is working on a new collection.
Leave a comment
Please note that all comments must be approved by ABR and comply with our Terms & Conditions.
NB: If you are an ABR Online subscriber or contributor, you will need to login to ABR Online in order to post a comment. If you have forgotten your login details, or if you receive an error message when trying to submit your comment, please email your comment (and the name of the article to which it relates) to comments@australianbookreview.com.au. We will review your comment and, subject to approval, we will post it under your name.