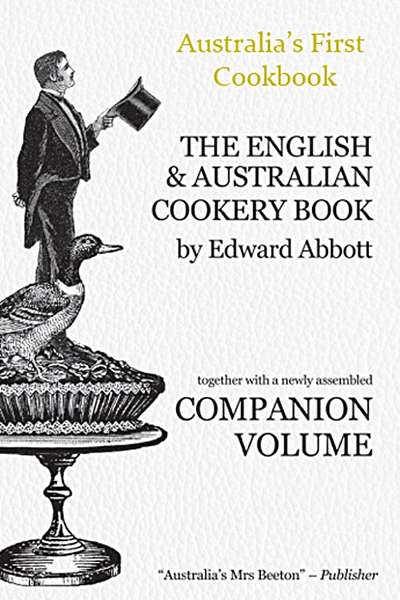 The English and Australian Cookery Book
by Edward Abbott
The Culinary Historians of Tasmania $75 hb for pair, 9780646907017
The English and Australian Cookery Book Companion: 1864–2014 Sesquicentenary Edition
edited by Edward Abbott
The Culinary Historians of Tasmania $75 hb for pair, 9780646907017
Cookery Books
The English and Australian Cookery Book
by Edward Abbott

&

The English and Australian Cookery Book Companion: 1864–2014 Sesquicentenary Edition

edited by Edward Abbott
Given the deluge of cookery books and unrelenting television programs, it is hard to imagine a time when there wasn't a single Australian cookery book. This year marks the sesquicentenary of the first: The English and Australian Cookery Book, a volume published anonymously in London, and compiled by 'An Australian Aristologist', Edward Abbott. Abbott (1801–69) was born in Sydney and by 1818 was working in Hobart. He became a newspaper proprietor, establishing the Hobart Town Advertiser in 1839, and a member of the Tasmanian House of Assembly (1864–65) and the Legislative Council (1864–86). It was during his political career that he prepared and published this volume.
---
To continue reading,
subscribe
to
ABR
for as little as $10.Already a subscriber?
Sign in
to continue reading. If you need assistance, feel free to
contact us
.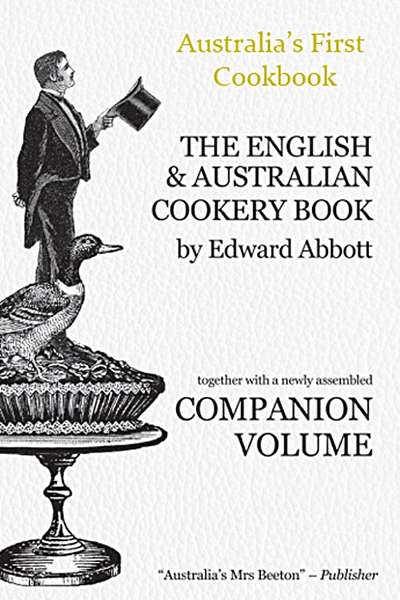 The English and Australian Cookery Book
by Edward Abbott
The Culinary Historians of Tasmania $75 hb for pair, 9780646907017
The English and Australian Cookery Book Companion: 1864–2014 Sesquicentenary Edition
edited by Edward Abbott
The Culinary Historians of Tasmania $75 hb for pair, 9780646907017