Books of the Year
Books of the Year 2014
Robert Adamson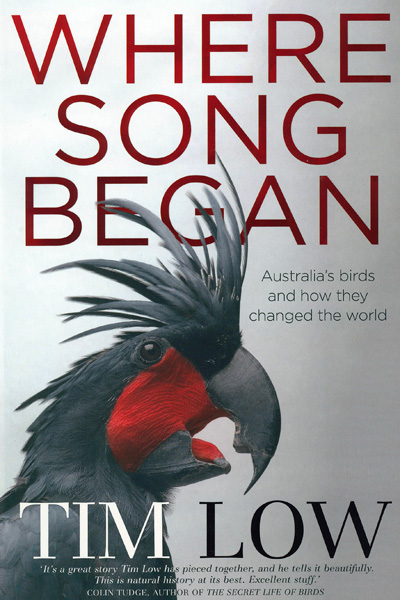 Tim Low's Where Song Began: Australia's Birds and How They Changed the World (Penguin, reviewed in ABR, 11/14) is a book where science and natural history blend with rare clarity. Low makes what seems, at first, an extraordinary claim: that Australian birds created the first song – however, the book is convincing. On closing this stunning volume I wondered about the influence of birds on the first human song. Samuel Wagan Watson's Love Poems and Death Threats (UQP) is a great collection from a poet 'mapping the songlines': inventive, satirical, tender. David Malouf's Earth Hour (UQP, 3/14) is poetry of mastery and clear-eyed praise, a book to read now and into the future. The Unspeak Poems and Other Verses (Walleah Press, 10/14) is one of Tim Thorne's most impressive volumes – technically brilliant, politically engaged poetry. Petra White's A Hunger (John Leonard Press) collects White's previous volumes along with an exciting section of new poems with depth and bite.

Subscribe to ABR
for as little as
$10 a month
to read the rest of this article.If you are already a subscriber, click 'Sign In' in the top left-hand corner of the screen. If you require assistance,
contact us
or consult the
Frequently Asked Questions
page.