Fiction
After Darkness
by Christine Piper
Australia's history is chequered at best. For every story of military heroism, there is one of discomfiting prejudice. So it is with Christine Piper's After Darkness, which explores Australian history from the point of view of a Japanese doctor, Tomakazu Ibaraki, arrested as a national threat while in Broome, and sent to the Loveday internment camps in regional South Australia.
Tomakazu, once a good man, is now haunted not by what was done, but what he once refrained from doing. Prior to his arrival at camp, he was a doctor in Broome, and before that part of the Japanese Army's medical research unit in Tokyo. Tomakazu battled prejudice and systemic short-sightedness in both places, but it pales in comparison to the governing structures he finds within Camp Loveday.
Piper's novel cleverly interweaves three distinct temporal narratives and settings. The first, in Tokyo in the mid-1930s, explores the impact an opportunity to work with the army's military research division has on Tomakazu's marriage. The second charts his time in Broome as a locum in the late 1930s as World War II tensions escalate. The third covers his time at Loveday.
As the novel progresses, Piper introduces a number of secondary characters. Sister Bernice helps Tomakazu in Broome, and a friendship develops. Taxi driver Johnny, a minor character in the Broome narrative, becomes an active dissident in the chapters dealing with Loveday. The ghost of Kayoko, Tomakazu's estranged wife, lingers throughout, still living in Tokyo, but separated from her once loving husband by time, space, and circumstance.
After Darkness is set, for the most part, in the shadow of World War II, but its themes resonate into the present day. Piper's novel is, if nothing else, a story about duty, both as it relates to those in the medical profession and to those who, in the course of their work, must hold certain ideals above their own ethical standards. In Tomakazu Ibaraki, we find the human extension of such a quandary. A man who, by all accounts, tries to do 'the right thing'. In Piper's hands, such an ostensibly simple equation of ethics, values, and judgements assumes a labyrinthine complexity. As readers, we are taken along on the journey with Tomakazu in each of the novel's threads, contrasting his assessments of right and wrong, with local, national, and international interests.
It is no surprise that these interests occasionally jar with the reader's vision of humanity; such is many a government's willingness to prioritise national progress over the rights of the individual, and to value one's own interests over mutual sacrifice for the greater good of the country.
The Australia that surfaces in After Darkness is one startlingly untouched by racial integration. The Japanese people living in Broome in Western Australia's far north have an allocated district, a separate hospital, and even a Japanese doctor, flown in specifically for the purpose. Once the war is in full swing, this uneasy balance of cultures collapses. From there, it is only a short trip to Loveday, which itself bears more than a few unflattering comparisons to any number of facilities created to 'handle' those Australians not yet deemed worthy of a full welcome.
At its best, After Darkness is a profound study of how governments can lose their sense of humanity during national crises, and of the survivalist strategies inmates and employees adopt when faced with such dehumanising conditions. Dr Ibaraki is a credible and vulnerable character. Piper cleverly spreads his back-story across each of the three narratives; the reader becomes privy to his motivations and limitations. Johnny presents a striking contrast. His anger, resentment, and forthrightness are at direct odds with Tomakazu's stoicism. By definition, he is the necessary antagonist and companion: a mirror reflection of all Tomakazu would like to be were he not governed by a sense of duty.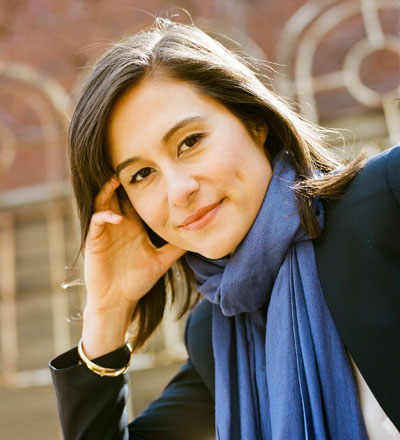 If the sections with Tomakazu and Sister Bernice suffer by comparison, it is only because they lack a similar contrast in character and motivation. There is a sense that having found each other in this hot, oppressive pearling town, Tomakazu and Bernice are now limited only tofragments of conversation and occasional glances. Given Tomakazu's experiences earlier in the novel, it is doubtful there would have been many other possible outcomes for such a relationship. Nevertheless, and aside from an exquisite lantern ceremony, the sections set in Broome offer a slower (if necessary) insight into trauma and companionship, when considered alongside the more eventful, conflicted chapters of mid-1930s Tokyo and Tomakazu's internment at Loveday.
There are few, if any, major flaws within Piper's novel; such is her mastery of the craft, and willingness to unravel the story at her pace, in a unique way. The Vogel Committee chose not to present an award in 2013. This year, they were blessed with a stronger pool, and it is no surprise that Piper (who also won the 2014 Calibre Prize) prevailed. She poses important questions, not only about what it means to be Australian, but, more poignantly, what it means to be human, regardless of time, place, or government policy.