Fiction
WHEN THE NIGHT COMES
by Favel Parrett
Favel Parrett's second novel, When the Night Comes, opens with its teenage protagonist Isla lying awake in her bunk on a night ferry to Tasmania in the mid-1980s, 'waiting for the rough seas'. Her younger brother sleeps beside her, and her distracted, emotionally distant mother – the kind of woman who is 'always sitting places by herself in the night' – is smoking on deck. Together, the three are weathering the roiling overnight passage in order to escape a violent past and make a new life in Hobart. The rough seas the novel goes on to navigate are, as one might expect, both literal and metaphorical.
When the family arrives in Hobart, the fantasy of a fresh start swiftly runs aground. Isla and her brother must negotiate an unfamiliar city largely unsupervised by their mother, who is recovering from her divorce by engrossing herself in university. Although Isla is only just entering high school, she becomes a surrogate mother to her brother, protecting him from perils both imagined – loitering ghosts on a set of local steps – and real, such as the worrying incident where her brother is nearly scooped away into a stranger's van. These premature responsibilities weigh heavily on Isla, but are alleviated somewhat with the arrival of the Nella Dan, an Antarctic supply ship whose Scandinavian crew come to fill her house with people and parties, bringing an unexpected happiness to her and her mother in the shape of a Danish kitchen-hand called Bo. Although Bo is absent for stretches on resupply missions, he nonetheless becomes a reliable and stable adult presence in Isla's life, teaching her how to cook pancakes, introducing her to the Nella Dan's crew, and fostering in her a fascination with the Antarctic. Bo, like Isla, has his own private losses to deal with, but his manner with Isla is open and benevolent; 'his gentle kindness', she says, 'feels like a shield'.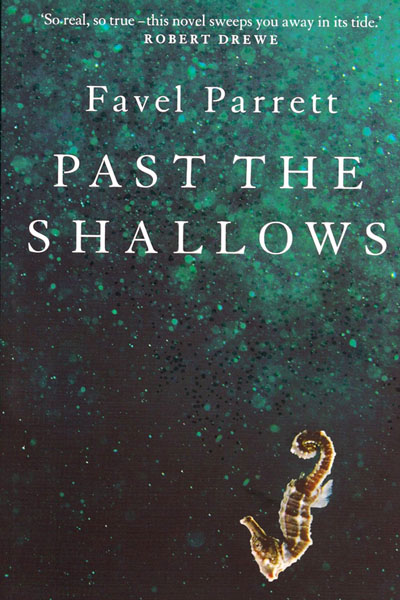 Parrett's narration alternates between Isla's and Bo's perspectives, charting both Isla's adolescent quest to find some sense of home in Hobart, and Bo's own coming of age, from his first departure from the quay at Copenhagen at sixteen to his present expeditions. Isla and Bo share several qualities, which the novel draws out subtly through juxtaposition; they both know the ache of absent fathers – Bo's father, like Bo himself, spent long stretches at sea in the Antarctic – and both long to escape the confinement of land and take refuge in the freedom of the ocean. Of course, as Parrett explored in her fine début, Past the Shallows (2011), the ocean is profoundly indifferent to the affinities we feel for it; here, too, it takes things away from her characters as easily as it gives them succour, and there are pleasing symmetries and inversions between Bo's and Isla's narratives in this respect. The twin narrative structure does run into a few problems, however; at times the two voices sound curiously alike, and the portentous, overly symbolic verse fragments Parrett intersperses throughout the text strain to amplify her characters' already clear and poignant interior worlds.
The true poetry in Parrett's novel lies in its sense of place and landscape, particularly in Bo's sections set on the water, where the confines of the 'wood and brass' world of the Nella Dan contrast powerfully with the huge rollers and icebergs outside. Her descriptions of the Antarctic stations of Currie and Macquarie Island, the latter 'green and like a big wet sponge', are rich and atmospheric, gaining authenticity, no doubt, from Parrett's own research in the region on a recent Australian Antarctic Arts Fellowship. The Nella Dan itself – based on a historic Danish-built icebreaker whose history in Australia's Antarctic program is well documented – is a space of both camaraderie and loneliness for its crew, and Parrett captures that tension expertly, building claustrophobic menace as the ship shudders its way through the ice and the elements. This narrative drive that is so evident in Bo's time on board, however, wanes somewhat in the latter sections of Isla's narrative, which focus on her budding friendship with Bo. While the novel integrates its two halves evenly, they do not always feel equally balanced or pressing.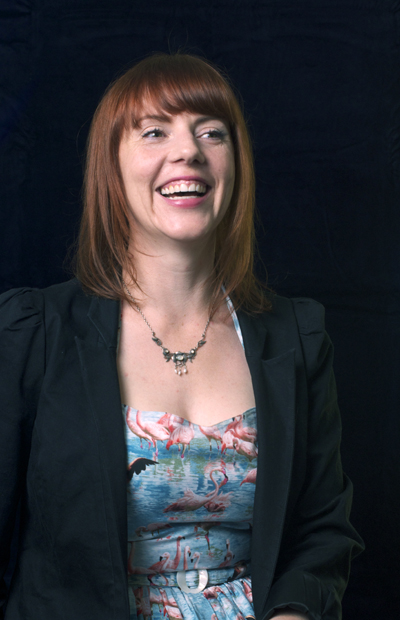 Favel Parrett (courtesy of Hachette)
'The true poetry in Parrett's novel lies in its sense of place and landscape'
Yet When the Night Comes surmounts these small structural issues through its commanding prose. Parrett's terse, cropped sentences focus largely on action and events, pushing the momentum forward and giving the novel an improvised, impressionistic feel. Her frequent recourse to sentence fragments only adds to the sense that we are overhearing her characters' internal rhythms of thought, which dwell on enchantingly quotidian moments: a game of paper, scissors, rock; a cup of coffee drunk from an old Vegemite jar; a young worker on the Nella Dan who watches American comedies alone in the expeditioners' mess. Parrett is masterful at imbuing such minutiae with psychological insight, whether describing Isla comforting her traumatised brother with a bag of mixed lollies that considerately contains 'no liquorice things', or a particularly prescient gift Bo gives Isla, showing the depth of their empathy. And despite the novel's questing narratives and its grand canvas in the Great Southern Ocean, its central interest resides in the intimate human dramas of its memorable protagonists. Isla and Bo are compassionately rendered and wholly convincing, and we ride the wake of their hurts and joys long after the novel's close.