'An Ordinary Evening in Newtown', a new poem by Laurie Duggan
Read the rest of this article by subscribing to ABR Online for as little as $10 a month. We offer a range of subscription options, including print, which can be found by clicking here. If you are already a subscriber, enter your username and password in the 'Log In' section in the top right-hand corner of the screen. If you require assistance, contact us or consult the Frequently Asked Questions page.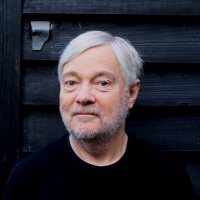 Laurie Duggan was born in Melbourne and has lived in Sydney and Brisbane. He has published numerous books of poems including The Ash Range (Shearsman, 2005), which won the Victorian Premier's New Writing Award; The Epigrams of Martial (2010), winner of the Wesley Michael Wright Prize; Mangroves, selected as The Age Poetry Book of the Year in 2003, and winner of the 2004 ASAL Gold Medal; and Compared to What: Selected Poems 1971–2003, (2005). His cultural history Ghost Nation: Imagined Space and Australian Visual Culture, 1901–1939, was published by University of Queensland Press in 2001. He was poetry editor of Meanjin from 1994 to 1997. He was a Senior Lecturer/Writer in Residence in the School of Arts, Media and Culture at Griffith University in Brisbane and an Honorary Research Advisor in the Australian Studies Centre at the University of Queensland, but moved home in the summer of 2006 to south-east England. (Photograph by Cath Kenneally)
Leave a comment
Please note that all comments must be approved by ABR and comply with our Terms & Conditions.
NB: If you are an ABR Online subscriber or contributor, you will need to login to ABR Online in order to post a comment. If you have forgotten your login details, or if you receive an error message when trying to submit your comment, please email your comment (and the name of the article to which it relates) to ABR Comments. We will review your comment and, subject to approval, we will post it under your name.