'Life Cycle of the Eel', a new poem by Sarah Holland-Batt
Read the rest of this article by subscribing to ABR Online for as little as $10 a month. We offer a range of subscription options, including print, which can be found by clicking here. If you are already a subscriber, enter your username and password in the 'Log In' section in the top right-hand corner of the screen. If you require assistance, contact us or consult the Frequently Asked Questions page.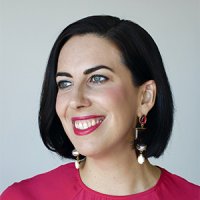 Sarah Holland-Batt's most recent book of poems is The Hazards (UQP, 2015), which was winner of the 2016 Prime Minister's Literary Awards for Poetry and was shortlisted in the Western Australian Premier's Book Awards, the NSW Premier's Kenneth Slessor Prize for Poetry, the AFAL John Bray Memorial Poetry Prize, and the Queensland Literary Awards Judith Wright Calanthe Award. She is the editor of The Best Australian Poems 2016 (Black Inc.), is poetry editor of Island, and works as an Associate Professor at QUT.
Leave a comment
Please note that all comments must be approved by ABR and comply with our Terms & Conditions.
NB: If you are an ABR Online subscriber or contributor, you will need to login to ABR Online in order to post a comment. If you have forgotten your login details, or if you receive an error message when trying to submit your comment, please email your comment (and the name of the article to which it relates) to comments@australianbookreview.com.au. We will review your comment and, subject to approval, we will post it under your name.