Features
Books of the Year: Children and Young Adults 2011
Bec Kavanagh
Winner of the 2010 Text Prize, Jane Higgins's The Bridge (Text) is amazing dystopian fiction that taps into the mistrust of our government and the complex tug of emotions that comes with adolescence. Cath Crowley's Graffiti Moon (Macmillan) is a raw and energetic coming-of-age book that has won its fair share of awards this year, and rightly so. It captures the exhilarating rush of emotions as you teeter on the brink of adulthood. Em Bailey's Shift (Hardie Grant Egmont) – surprising, sinister, and a thoroughly creepy read – is an excellent exploration of toxic friends and shifting loyalties. Marcus Sedgewick is a master of ghost stories. Midwinterblood (Hachette), a captivating novel, is no exception.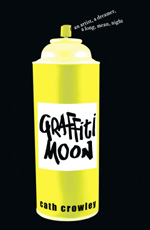 Joy Lawn
Two Australian authors have produced their best novels this year: Scot Gardner in the dark yet redemptive The Dead I Know (Allen & Unwin, 9/11),andBill Condon in A Straight Line to My Heart. Condon's writing is minimalist and perceptive, with sharp repartee between its ordinary but memorable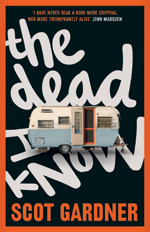 characters. Maggie Stiefvater has surpassed her recent paranormal trilogy with The Scorpio Races (Scholastic). Derived from myth, the race between water horses throws Puck into a maelstrom of danger and romance.Hero or villain? Year Nine students must choose in Elizabeth Fensham's provocative The Invisible Hero (UQP). And congratulations to Indigenous press Magabala Books, which has published its most exotic and nuanced picture book yet: Once There Was a Boy,by Dub Leffler.
Continue reading for only $10 per month. Subscribe and gain full access to Australian Book Review. Already a subscriber? Sign in. If you need assistance, feel free to contact us.