Vanda and Young: Inside Australia's Hit Factory by John Tait
New South, $34.95 pb, 240 pp, 9781742232171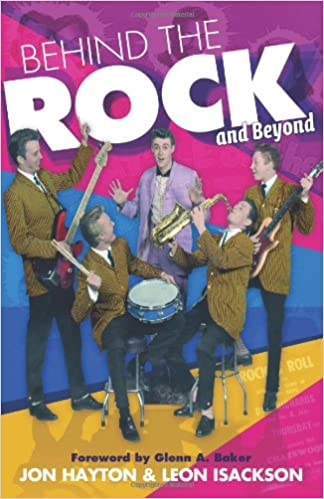 Behind the Rock and Beyond: The Diary of a Rock Band, 1956–1980
by Jon Hayton and Leon Isackson
Sid Harta Publishers, $34.95 pb, 551 pp, 9781921642289
Music
Vanda and Young: Inside Australia's Hit Factory
by John Tait

&

Behind the Rock and Beyond: The Diary of a Rock Band, 1956–1980

by Jon Hayton and Leon Isackson
The history of Australian rock music is rich and eclectic. Vanda and Young: Inside Australia's Hit Factory and Behind the Rock and Beyond: The Diary of a Rock Band, 1956–1980 provide two perspectives on the early years of rock music in this country. John Tait, owner of a second-hand record and bookshop in Melbourne and a self-confessed 'avid collector of Australian music', has written the former book. Tait focuses on Harry Vanda and George Young, who rose to prominence during the 1960s as members of The Easybeats. This band achieved international success with such songs as 'Friday on my Mind', 'Good Times' and 'I'll Make You Happy'.
The Easybeats disbanded in 1969, but Vanda and Young remained active within the Australian music industry. The duo wrote songs for artists such as Stevie Wright (lead singer of The Easybeats) and John Paul Young, and produced music for AC/DC, Rose Tattoo and The Angels. In the 1970s and 1980s the pair developed a 'cult following' with a new act entitled Flash and the Pan. According to Tait, Vanda and Young's music 'perfectly mirrors Australian culture for its diversity, working class ethic, rebelliousness and sense of humour'. Yet their contributions to Australian music have been somewhat under-acknowledged. Tait reports that some of his customers give him a 'blank' stare when he mentions the pair.
Tait makes effective use of interviews with Vanda and rock music commentator Glenn A. Baker, among others. The author demonstrates a keen eye for changes in popular culture, and how these impacted on his subjects. For instance, he describes how The Easybeats arrived in London just as the 'flower power' movement was emerging in the late 1960s. The band 'hated "flower power" with a vengeance', and their music 'did not fit in with the flower power culture'.
Continue reading for only $2.50 per week. Subscribe and gain full access to Australian Book Review. Already a subscriber? Sign in. If you need assistance, feel free to contact us.