Unbridling the Tongues of Women: A biography of Catherine Helen Spence' by Susan Magarey
University of Adelaide Press, $29.95 pb, 214 pp
Biography
Unbridling the Tongues of Women: A biography of Catherine Helen Spence'
by Susan Magarey
This republication of Susan Magarey's 1985 biography of Catherine Helen Spence commemorates the anniversary of her death, aged eighty-five, in April 1910. In an enlarged and attractive new paperback format, with a revised introduction, its cover sketch of Spence, with upraised hand, in mid-speech, emphasises the key subject, both actual and metaphorical, of women's public speaking. Remarkable as a writer and as a political and social reformer, Spence's status as one of Australia's earliest female public intellectuals is best represented in her more immediately transgressive role as public speaker, a graphic unbridling of the female voice.
The unaltered text of this biography tells the story of a life, a colony and, ultimately, a nation, the personal made political in the parallel liberation of a socially constrained spinster's life and the intellectual and social growth of South Australia, both colonial products of the Enlightenment. The woman whose portrait graced our $5 note in 2001, marking a century of Federation, provocatively described herself, in her eighties, as a New Woman. But she shifted the term's suggestion of sexual autonomy to a claim for women's responsibility to the state, an ambitious erasure of the nineteenth century's doctrine of gendered, separate spheres.
Continue reading for only $2.50 per week. Subscribe to Australian Book Review. Already a subscriber? Sign in. If you need assistance, feel free to contact us.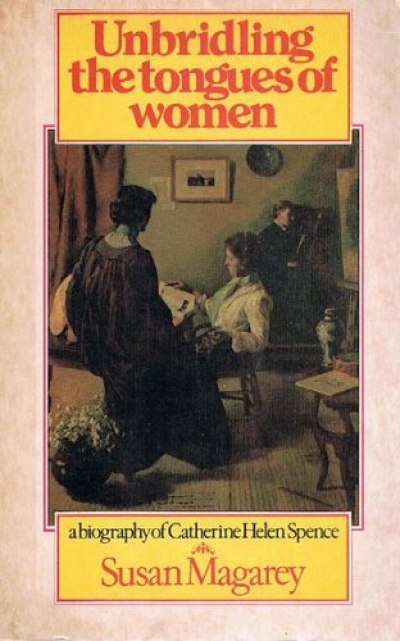 Unbridling the Tongues of Women: A biography of Catherine Helen Spence'
by Susan Magarey
University of Adelaide Press, $29.95 pb, 214 pp