Australia Dances: Creating Australian dance 1945–1965 edited by Alan Brissenden and Keith Glennon
Wakefield Press $70 hb, 270 pp
Dance
Australia Dances: Creating Australian dance 1945–1965
edited by Alan Brissenden and Keith Glennon
Dance is an ephemeral art. This is just one reason, among many, why Alan Brissenden and Keith Glennon's beautifully designed and presented Australia Dances: Creating Australian Dance 1945–1965 is an important contribution to the light industry of dance historiography. Its eye-catching cover, with a Walter Stringer photograph of dancer William Harvey in a soaring leap above an Australian landscape, will attract bookshop browsers. A perusal of its contents will encourage purchase, as a special gift or for one's personal library.
Australia Dances records the creative endeavour behind what happened in dance in Australia between 1945 and 1965 – and a lot was happening. Glennon, hitchhiking or catching trains across the country, did much of the research and interviewing, delving into archives and gathering information from dozens of witnesses. I suspect that Brissenden was responsible for most of the writing. The text is informed and readable, infused with sharp observation and touches of humour characteristic of his style.
Continue reading for only $2.50 per week. Subscribe and gain full access to Australian Book Review. Already a subscriber? Sign in. If you need assistance, feel free to contact us.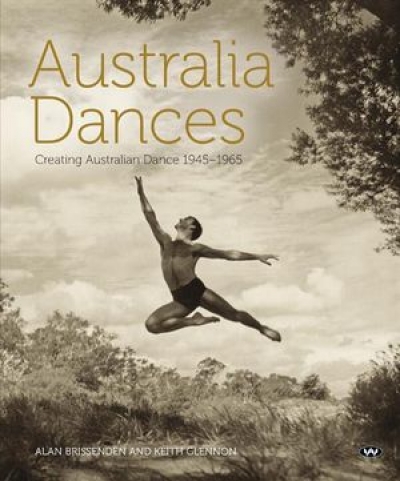 Australia Dances: Creating Australian dance 1945–1965
edited by Alan Brissenden and Keith Glennon
Wakefield Press $70 hb, 270 pp