Carnival Edge: New and selected poems by Katherine Gallagher
Arc Publications, £11.99 pb, 169 pp
Poetry
Carnival Edge: New and selected poems
by Katherine Gallagher
Katherine Gallagher, who has lived in London since the 1970s, has now published six books of poetry, all but two of them with British or American publishers. This book selects poems from her earlier books, together with twelve new poems. As a whole, it gives the sense of a writer's development over a period of thirty-five years, with some slight shifts of style over that time.
Gallagher has always been a poet of quiet observation, meditating on her experiences as a traveller or watching small domestic moments. The first poem, 'Shapes within a Pattern', the only poem from The Eye's Circle (1974), establishes Gallagher as a poet of observation, though its rather grand sentiments and broken lines declaim rather than demonstrate the eye's perceptive powers. The poems from Passengers to the City (1989) take up more concrete subjects – observing a couple on a train, children at play, memories of childhood scenes – with wider cultural references informing the domestic world. A good-humoured piece such as 'Domestic', about the contretemps between a man wanting order and 'the untidiest nice woman he's ever lived with', moves above its everyday situation through a reference to Vermeer. In other poems, Zelda Fitzgerald and Anna Akhmatova become touchstones for women's desire to express themselves in art, despite confining circumstances. In a later piece, Nettie Palmer becomes the repressed hausfrau, though by now her letters and criticism have outlived her husband's reputation. This projection of domestic constriction onto famous artists is reversed dramatically in one of the most fully imagined poems in the book, 'After Käthe Kollwitz – "The Face of War"'. Here, art must substitute for life; it is the desperate striving for meaning of a mother who has lost her son in war. The subject seems to release Gallagher from familiar domestic woes into larger considerations.
Continue reading for only $2.50 per week. Subscribe and gain full access to Australian Book Review. Already a subscriber? Sign in. If you need assistance, feel free to contact us.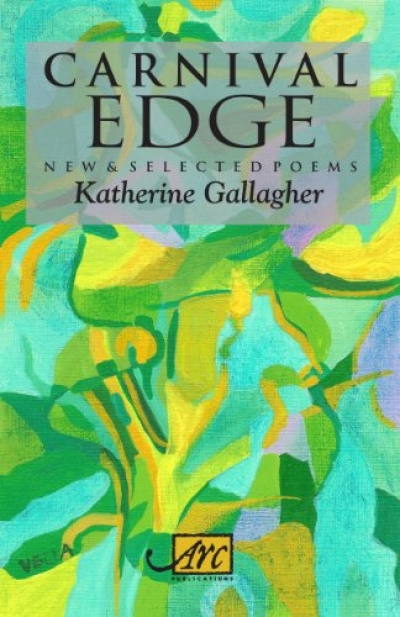 Carnival Edge: New and selected poems
by Katherine Gallagher
Arc Publications, £11.99 pb, 169 pp