Hawke: The prime minister by Blanche d'Alpuget
Melbourne University Publishing, $54.99 hb, 401 pp
Politics
Hawke: The prime minister
by Blanche d'Alpuget
Needless to say, yet needing to be said, Australia's twenty-third prime minister, R.J.L. Hawke, emerges from this interesting, sometimes engrossing yet disconcerting book smelling like roses. When MUP decided to publish, it must have seemed like a good idea. Deployed on television, Bob and Blanche were a marketing dream. But the result has a fatal flaw; it neither enlarges Hawke as a political leader nor advances d'Alpuget as a writer.
Individually, they are both significant. Prime minister from 1983 to 1991, when Australia was given much of the shape we know today, Hawke is a substantial Australian political figure. He was important in lifting the Labor Party out of its Cold War doldrums and the dismissal, forcing it to focus on how to govern the country. D'Alpuget, one of the first Australian novelists to set their work in Asia and the author of a good biography of Richard Kirby (Mediator, 1977), is a proven writer, capable of responding to challenging themes.
Continue reading for only $2.50 per week. Subscribe to Australian Book Review. Already a subscriber? Sign in. If you need assistance, feel free to contact us.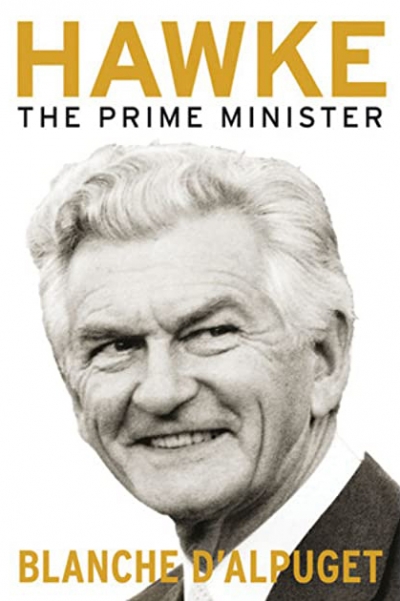 Hawke: The prime minister
by Blanche d'Alpuget
Melbourne University Publishing, $54.99 hb, 401 pp