Indonesia's War Over Aceh: Last stand on Mecca's porch by Matthew Davies
Routledge, £65 hb, 308 pp
International Studies
Indonesia's War Over Aceh: Last stand on Mecca's porch
by Matthew Davies
The intrinsic quality of a state is, in the final instance, determined by that which guarantees its claim to authority. In the case of Indonesia, such guarantee is its military, the Tentara Nasional Indonesia (TNI), while the rebellious, resource-rich province of Aceh has arguably been the site of its most concerted effort. At a time when Western political leaders and most Indonesia scholars champion Indonesia's procedural democracy, despite a reduced political capacity, the TNI structurally remains the institution that it was. As a result, studying the role of the TNI in Aceh reveals critical insights into continuing aspects of the Indonesian state.
There have been a handful of studies on the TNI, most of which more or less concur on its negative organisational qualities. There have also been a smaller number of studies touching on the TNI in Aceh, but these tend to diverge on the extent of understanding of, or support for, Indonesia as a unitary state and the methods by which its unitarian status is asserted.
Continue reading for only $2.50 per week. Subscribe and gain full access to Australian Book Review. Already a subscriber? Sign in. If you need assistance, feel free to contact us.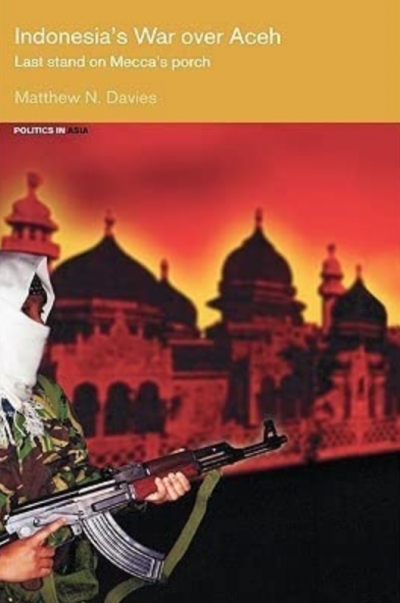 Indonesia's War Over Aceh: Last stand on Mecca's porch
by Matthew Davies
Routledge, £65 hb, 308 pp