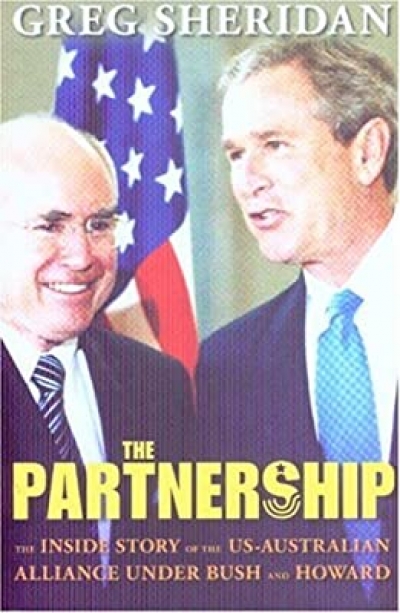 The Partnership: The inside story of the US–Australian Alliance under Bush and Howard
by Greg Sheridan
UNSW Press, $29.95 pb, 327 pp
Politics
The Partnership: The inside story of the US–Australian Alliance under Bush and Howard
by Greg Sheridan
If journalism is the first draft of history, this book is a rough-hewn draft of some important historical chunks. Greg Sheridan, the foreign editor of The Australian, may not match some of his colleagues there in gravitas, intellectual depth, or analytical precision, but he compensates with an abundance of enthusiasm and enviable access to those in high office. In the early and mid-1990s, when The Australian was prominent among those boosting Asia and Australian–Asian relations, Sheridan was cheerleader for the boosters. His columns and books were often based on long interviews with presidents and foreign ministers, recounted in a tone more often found in celebrity journalism than in diplomatic reports. Sheridan's obvious delight at being granted personal interviews with the powerful aroused some envious comments, but his technique served a purpose. Heads of governments and senior officials happily granted time to a journalist who reported their views extensively, with respect and often sympathy. Journalism tends inevitably to focus on crises and disasters, and there is some value in allowing government leaders to tell their side of the story.
---
Sign in
to continue reading this article.Not a subscriber?
Subscribe
to
ABR
for as little as $10 per month. If you need assistance, feel free to
contact us
.