Swallow the Air by Tara June Winch
University of Queensland Press, $28 hb, 198 pp, 0702235210
Fiction
Swallow the Air
by Tara June Winch
Swallow the Air won the 2004 David Unaipon Award for Indigenous Writers. Judging by this slender volume of work, the choice was a judicious one. Thematically, Tara June Winch's début effort travels along the well-worn path of fiction based on personal experiences, with the protagonist propelling the narrative through a journey of self-discovery. In this respect, Swallow the Air nestles snugly in the semi-autobiographical framework favoured by first novelists, but the sophistication and subtlety of the prose belie Winch's age; she is twenty-two, but writes with the élan of those much more accomplished. Swallow the Air can either be read as a novel with short chapters or as a series of interlinked short stories.
After the death of their 'head sick' mother, fifteen-year-old May Gibson and her older brother Billy are left in the care of their aunt, who, though loving and well-meaning, is nonetheless imprisoned in a spiral of gambling and alcohol abuse. Her predilection for brutal men also causes much grief in the otherwise happy household. A nasty altercation one night with the latest ne'er-do-well beau finally shatters the family, and the siblings are left reeling in its wake. Billy resorts to mind-numbing drugs to escape from his own private hell, while May leaves home and begins her peripatetic wandering. Hitchhiking across the land from the east to the north coast, she is on a mission to trace the footsteps of her ancestors. With a black mother and a white father, questions of self-identity and heritage continually plague her. Long abandoned by her father, and separated from her mother, May is doubly bereft; though part of both cultures, she belongs wholly to neither.
Continue reading for only $2.50 per week. Subscribe and gain full access to Australian Book Review. Already a subscriber? Sign in. If you need assistance, feel free to contact us.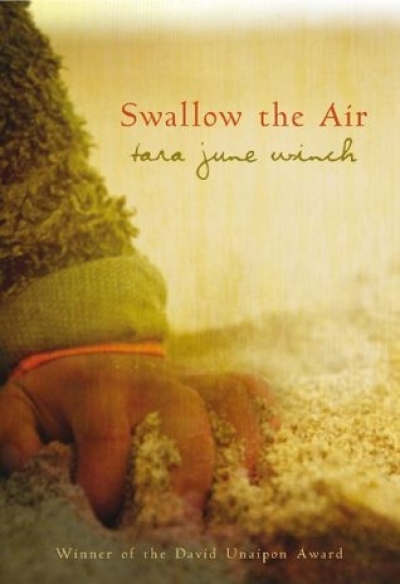 Swallow the Air
by Tara June Winch
University of Queensland Press, $28 hb, 198 pp, 0702235210