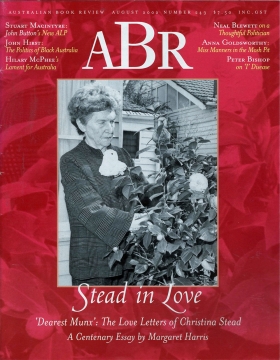 Welcome to the August 2002 issue of Australian Book Review!
August 2002, no. 243
Neal Blewett
As W.H. Auden observed more than forty years ago: 'To the man-in-the-street, who, I'm sorry to say, / Is a keen observer of life, / The word 'Intellectual' suggests straight away / A man who's untrue to his wife.' Perhaps such popular attitudes explain why intellectuals as politicians are rare in the bear pit of modern Australian parliaments ...