Sydney Chamber Opera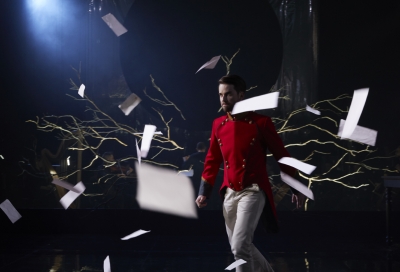 Two new Australian operas within the space of a fortnight is by any measure unusual. They are also operas at both ends of the spectrum in terms of scale. Elena Katz-Chernin's Whiteley utilised the full resources of the major opera company, Opera Australia, including a large chorus, while Elliot Gyger's Oscar and Lucinda ...
...
(read more)
Of all the many projects commemorating the centenary of World War I and the Anzacs' contribution to it, the creation of an opera from David Malouf's magnificent novella Fly Away Peter (1981) would seem to be one of the most demanding.
The story follows the young, bird-obsessed Jim Saddler f ...