Fiction
Letter to Pessoa & Other Short Fictions
by Michelle Cahill
You can tell a lot about a piece of writing from how it begins. For American poet Billy Collins, 'the first line is the DNA of the poem'. With novels, as J.M. Coetzee writes, in Elizabeth Costello, 'the problem of the opening ... is a simple bridging problem ... People solve such problems every day ... and having solved them push on.' Coetzee's high-wire opening barely hints at the philosophico-literary grapplings that will ensue, but in an after-the-fact reading it is all there – the structural reliance on Kafka's 'Before the Law' (1915), the inference that a passage through the recurring impasses of language is somehow guaranteed by death, the acknowledgment that building/writing is also always a matter of destruction.
What to make, then, of a book that begins with a letter? And not just any letter, but one written to the great Portuguese poet Fernando Pessoa, whose literary alter egos numbered more than fifty and whom the French psychoanalyst Colette Soler likened to 'a Russellian paradox'. Women write more letters than they post, writes Darian Leader, because of a specific relation to language. For Jacques Lacan, the love letter is of more interest than love itself – for the ways in which writing presents the subject in a relation to language rather than as its subject, and for the propensity of the letter to take on 'strange shapes'.
Pessoa is just one of the addressees of this first collection of short stories from Michelle Cahill, an Australian poet who is the editor of Mascara Literary Review and a frequent commentator on identity and marginalisation in Australian literary culture. Issues to do with illness, medical intervention, and bodily reactions arise throughout this demanding and complex work. A character (or animal) might 'resist traces of nausea', have its vocal cords paralysed by a tumour, undergo a caesarean section, submit to hormone injections and laparoscopies, maintain a reliance on viral-suppressing drugs. There is frequently a pleasingly forensic quality to the prose – 'Julio watches the lump of cartilage in Miguel's neck slide up and down as he speaks' – and always an awareness of the socio-sexual hierarchies that attend the dispensation of medicine and sex.
Although Letter to Pessoa has been marketed as a collection of short stories, it is strictly speaking a collection of letters, fragments, character studies, and ficto-autobiographical interludes, or, as the narrator of 'A Miko Coda' has it, 'my tightrope, Shinto page, my transmission, infinite possibility of hypertext, open diary, not excluding hybridized epistle'. Nevertheless, 'Duende', reminiscent of Ernest Hemingway's The Sun Also Rises (1926) and the poetry of Federico García Lorca, won the 2014 Hilary Mantel International Short Story Award. As Cahill has written on her website, it is partly influenced by Lorca's lecture 'Theory and Play of the Duende' (1933), which deals with 'the cost extracted by art, the dying of the self as we try to inhabit two worlds, impossibly'.
Cahill has said of her writing that it 'reflects a sense of fragmentation caused by the movement between countries and cultures'. The theme of being caught between worlds is evident throughout the book. Updating a Romantic epistolary tradition that takes in Goethe's The Sorrows of   Young Werther (1774), Rousseau's Julie (1761) and Shelley's Frankenstein (1818), as well as numerous philosophical, political, and poetic works, was never going to be easy. Epistles to iconic poets, novelists, a songwriter, and a philosopher shatter the idea of a unified letter-writing subject and make it brain-bendingly challenging to conceptualise this collection: 'I'll never be anything,' boasts the narrator of 'Letter to Pessoa', and there is a sense in which an aleatory and elusive subjectivity structures these works.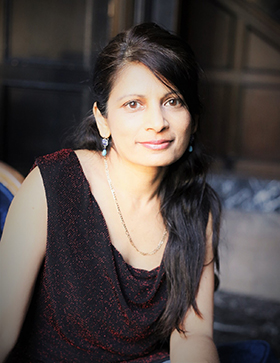 Michelle Cahill'Letter to John Coetzee' takes our most famous literary import to task over the double colonisation of Melanie Isaacs, the object of academic David Lurie's lust in Disgrace (1999). Though Cahill doesn't hesitate to, as the Lacanians say, 'shake the master and to bore holes in knowledge', she skilfully implicates her own writing among the list of charges, offering a timely and useful interpellation to the debate sparked recently by novelist Lionel Shriver's remark that, 'Taken to their logical conclusion, ideologies recently come into vogue challenge our right to write fiction at all.' Cahill shows that as far as fiction is concerned, there is no 'logical conclusion' but rather, a series of what we might think of as archipelogical paradoxes.
One way of navigating this emotive and brainy book might be to follow the lead of the stunning 'Borges and I', to trust in the 'imaginary, tattered map which occupies the entirety of this city and its outer precincts'. In a moment that is strikingly similar to a scene from Coetzee's recent The Schooldays of Jesus (in which a grape-picker responds to a duckling that has been injured by a child), a Nepalese activist's niece encounters a bird dying in the forest. Where, in Coetzee's ethical universe, 'The young man grips the bird between his knees. A swift motion, and it is done', Cahill's character, Hemani, watches the bird struggle for a few moments. Then, 'laying her hand on the bird's warm breast, without speaking, she told the bird to die'. This moment provides a succinct response to the question of why Letter to Pessoa might begin with what is arguably a love letter and models an ethics of literature worthy of serious and ongoing contemplation.