Interview
Open Page
An interview with Krissy Kneen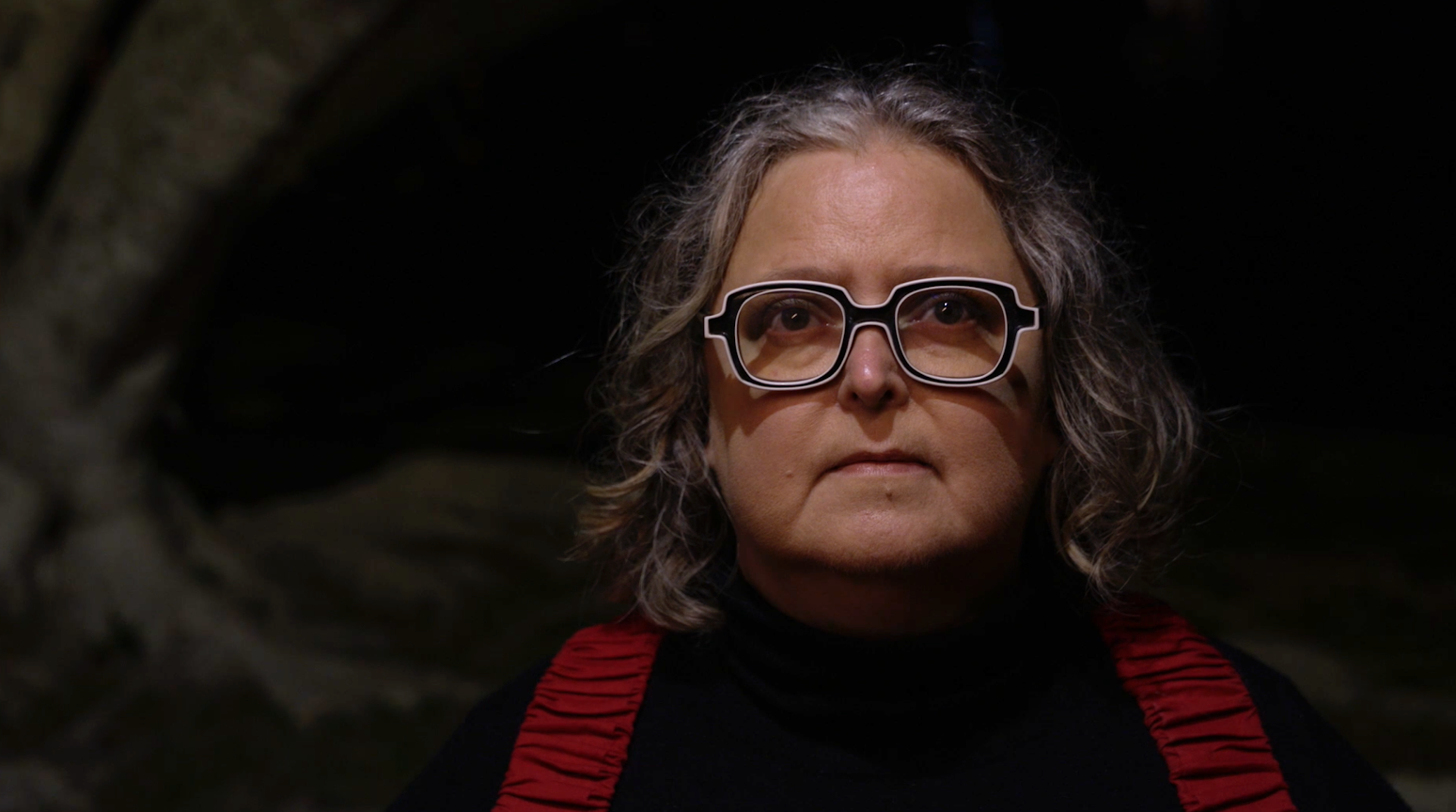 Krissy Kneen is the award-winning author of fiction, poetry, and memoir, including An Uncertain Grace, Steeplechase, Triptych, The Adventures of Holly White and the Incredible Sex Machine, Wintering, Eating My Grandmother, and Affection. Her latest book is the memoir The Three Burials of Lotty Kneen. She has written and directed broadcast documentaries for SBS and ABC Television.
---
If you could go anywhere tomorrow, where would it be, and why?
Slovenia. Finding my grandmother's homeland has been the most strengthening experience of my life. The homeland of my ancestors has given me a sense of self in the present. I need to go back at least once more to firm up that (waning) sense of self.
What's your idea of hell?
To be swept up in an anti-vax march at the moment would be like being in a Bosch painting – without the beauty or the playfulness.
What do you consider the most specious virtue?
Being involved in the pursuit of happiness seems to be something we consider virtuous, but I'll have none of it. I don't want to be happy, I want to be challenged and moved and transported by the argy-bargy of a messy life.
What's your favourite film?
Badlands (1973) has been my favourite film since I was in my twenties, but recently I have been drawn again and again to Upstream Color (2013). Interestingly, both have a sense of disconnection, a kind of slippage away from a normal life into a surreal space.
And your favourite book?
Michael Ondaatje's The Collected Works of Billy the Kid (1970), Bluets (2009) by Maggie Nelson, and Anne Carson's The Autobiography of Red (1998). Give me a novel that is more like a poem and I'm in my happy place.
Name the three people with whom you would most like to dine
Anaïs Nin, June Miller, and Simone de Beauvoir – and by 'dine' I mean engage with food, preferably on silk sheets and without our clothes on.
Which word do you most dislike, and which one would you like to see back in public usage?
'Wellness' makes me want to vomit. That is not a word, it isn't even a state. We are all somewhere on the line between birth and death, aren't we? I love the word gamouche, the old French term for cunnilingus. Such a feast of a word.
Who is your favourite author?
I love the mood that Shirley Jackson conjures in her work, and for exactly the same reason I love Daisy Johnson, who is like a contemporary Shirley Jackson.
And your favourite literary hero or heroine?
Fevvers! Angela Carter's gorgeous big bawdy winged heroine from Nights at the Circus (1984) flies large in my imagination.
Which quality do you most admire in a writer?
I love it when a writer presents me with something ordinary but makes it extraordinary in the telling, showing me an underbelly I didn't expect. I love writers who have the ability to unsettle me. It takes a lot to unsettle me, so I give them top points if they can do it.
Which book influenced you most in your youth?
The Martian Chronicles (1950) by Ray Bradbury was the first book that made me want to write.
What's your favourite podcast?
I love Invisibilia. There are not enough episodes. I devour it.
Name an early literary idol or influence whom you no longer admire – or vice versa.
I am not going to name names, I am just going to suggest, 'Be careful of meeting your idols'. Also writers who rave about their wives on stage are, apparently, often the ones who are having lots of affairs on literary tours. Disappointments abound.
What, if anything, impedes your writing?
The need to make a living is very inconvenient. I sometimes think that wealth is wasted on the rich. Writers could do so much more with all the time (and quiet retreats to seaside houses) that money can buy.
What qualities do you look for in critics, and which ones do you enjoy reading?
I adore Beejay Silcox. I like to think I have chosen her as my friend because I have such great taste in writers. Her reviews always push me to think just a little bit more about the way I see a book. She is also incredibly empathetic. I really hate reviewers who just trash a writer or a book. I like a reviewer who tries to see something from the point of view of the writer. I like to wonder why a writer has made the choices they did, even if I don't like those choices.
How do you find working with editors?
I love being pushed by a good editor. I love feeling someone else cares as much about the book as I do. If we are both working towards making the book better, we will have a great time working together. I have once or twice found an editor who wants to change my voice to be more like theirs, and I really hate that. An editor should be helping me be the best writer I can for the duration of that essay, story, or book.
What do you think of writers' festivals?
It is love/hate for me. I love the collegiality of festivals, and I think they are essential for bringing writers and readers together. I love catching up with writer friends and making new ones at festivals. I have a terrible sense of missing out if I am not at a particular festival. But I do have the most awful performance anxiety. I lose about a month's sleep before a festival. If only I could be a more confident performer, my life as a writer would be much more enjoyable.
Are artists valued in our society?
In Australia? Absolutely not! I struggle to see why grants for writers are subject to tax. LITERARY AWARDS ARE TAXED! There would be a public outcry if sports heroes had to pay a third of their winnings in tax. Our year of coronavirus only helped to underline how differently we value sports and arts.
What are you working on now?
I am working on a non-fiction book about fatness. It is an emotional challenge. Holding on by my fingernails.