Commentary
Protecting the national interest? by Joy Damousi
In October, the Australian research and academic community was angered by the revelation that the former Minister for Education and Training, Senator Simon Birmingham, vetoed eleven Australian Research Council (ARC) grants that had been recommended for funding following a rigorous peer-review process. The minister did not provide reasons for his secret intervention, which resulted in a cut of $4.1 million to grants in the humanities. Academics are rarely united as one, but social media was filled with statements from more than a dozen peak professional associations in the humanities, sciences, social sciences, and medical research sectors, and staunch public pronouncements by vice chancellors at La Trobe, Melbourne, Monash, UNSW, and ACU, all four Learned Academies, and Universities Australia – to name a few – who were unanimous in their condemnation.
Why did the research community respond in such a highly public and united way? Senator Birmingham's decision to exercise his right to veto grants, and to do so by stealth and without providing robust academic reasons, severely undermines the independent and rigorous peer-review assessment of applications for funding.
In response to Birmingham's actions, the current Minster for Education, Dan Tehan, agreed to introduce a new system whereby applicants would be made aware if a minister vetoed their application. A further provision, the so-called 'national interest test', would also be introduced, requiring applicants to demonstrate that their research meets the 'national interest'. It remains unclear how this will differ from the existing national benefit and impact statements applicants are already required to provide.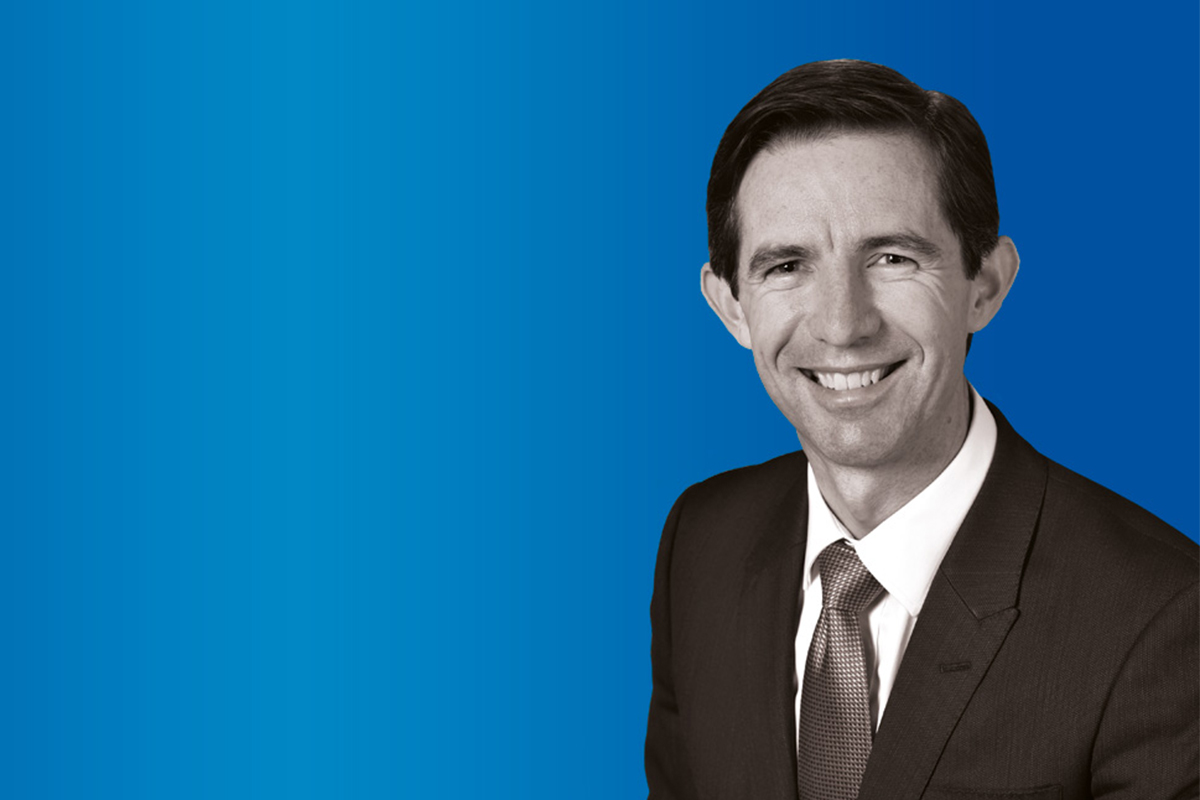 Senator Simon Birmingham (photograph from Simon Burmingham website)
The introduction of a 'national interest test' in research needs to be ferociously scrutinised for three fundamental reasons. First, there are fears that such a test will further damage the outstanding peer-assessment process already in place. If research is undertaken to satisfy a politically defined 'national interest test', this is not research at all. Research on topics such as climate change, gender politics, sexuality, or Indigenous rights that do not align with the ruling political party of the day could easily be dismissed as not in the national interest. Progressive movements for social change over the past century or more have at some point been dismissed as not in the 'national interest'. The right of Indigenous communities to land rights, to human rights, to not have their children stolen from them, to be voting citizens have, at different times in Australia's history, been dismissed at not in the 'national interest'. Women's right to vote, to equal pay, to abortion, to keep working after marriage have over decades been seen in some quarters as a threat to contemporary understandings of 'the national interest'. Social reforms are invariably introduced when movements challenge the very perception of the 'national interest' of the day.
Second, the highest quality research questions orthodoxy, challenges conventional approaches and methods, and introduces new and innovative ways of addressing a problem or problems. It opens our eyes to new ways of seeing. In order for these possibilities to be fully explored, the results of such research may not be immediate or instant, but in fact may take decades for the benefits to be seen or be made transparent. If research grants are judged through a utilitarian and short-term focus on a present definition of 'national interest', it will not allow what researchers often need: to take the long-term view of how research is conducted and the time it can take to have an impact.
Finally, researchers engage on the world stage and internationally. Scholars work within a global community, which has enormous benefits to Australia, both to international collaboration and to the field of study to which they contribute. The best research thrives in this environment and extends knowledge nationally and internationally. If we look only to a 'national interest', it could force a narrowing of focus and research, which is inward-looking and parochial.
The broader issue at stake is the type of nation we want to be in the future and how our most outstanding and talented researchers will take us there. If the research community is asked to define what it does through a lens mediated by the political interest of the day, it will not only prohibit imaginative, original, creative, dynamic, and transformative research, but it will create the conditions where intellectual conformity, compliance, and orthodoxy are rewarded. This dangerous and treacherous precedent should be anathema not only to the research community but to all Australians.
Enjoy ABR? Follow us:
(A tick means you already do)
---