Politics
Rusted Off: Why country Australia is fed up
by Gabrielle Chan
I have only been to Harden-Murrumburrah once, the small town where journalist Gabrielle Chan moved in 1996, leaving the Canberra press gallery to live on a farm with her husband. It was on the way back from a football match in Cootamundra, in the middle of another grim Canberra winter. After a tough win, we all jumped on the team bus and pub-crawled our way through various country towns, arriving in Harden during its Saturday-night peak hour. The evening was magnificent. Although initially suspicious, the locals seemed to enjoy it too. While my memory is hazy, the highlight was watching a local drinker perform the town's unofficial ballad (I think it was about a dingo). By the third chorus, the entire pub was singing along.
My teammates still talk about that night, but, truth be told, we enjoyed it as tourists, in a town that seemed about as distant and novel as outer space. When Chan arrived in 1996, she must have felt similar (when she entered the pub for the first time, the patrons were confused: 'I might have as well as been an alien from the looks on their faces'). But after two decades of raising children and working on the town newspaper, of volunteering at the school and dressing up for the annual races, of birthdays and weddings and funerals, she slowly earned the title of local. She also earned the trust of her neighbours, a group usually wary of blow-ins, particularly those with media platforms and questions about politics.
Rusted Off is Chan's attempt to explain her new country life to Australians living in cities and coastal towns, with its deep romantic appeal and sense of community but also its lingering, often-unspoken divisions. 'I get sick of my community being portrayed as either rednecks or salt of the earth,' she writes. It's a stubborn dichotomy, convenient for both country politicians and lazy, urban critics. 'But how to change the debate?'
In the book's opening pages, Chan writes tenderly about the slow beauty of life on the farm. Originally unnerved by it, she comes to appreciate the possibilities of silence. Gradually, she discovers the primal rhythm of seasons, the curious patterns of animals, the dependable company of landscape. According to Chan, these kinds of experiences burrow deep into country people, shaping their social instincts and political commitments. 'Place is everything,' she observes. 'If you can understand that about our communities, if you can understand that place fills a large section in hearts and minds, then you are more likely to understand other projections.'
Chan, a sensitive journalist with close relationships in town, generally allows local people to speak for themselves. How do they see the future unfolding? What do they want from politics? While the book is careful to point out the diversity in country towns, these conversations revealed a deep and consistent pessimism, with a number of overlapping fears – from the decline of large industrial employers, to the failure of vocational education, to the outward migration of young people towards cities and regional centres. Beneath this lingered a vicious, often inchoate anger towards politicians, but also the ruthless indifference of modern economics. How could governments look at these places, with their histories and obvious social value, and not invest the resources needed to make them thrive again? (Country residents do not, it must be said, always extend the same generosity to their city counterparts.)
Rusted Off comes just a month after Weatherboard and Iron (2018), Barnaby Joyce's memoir and occasional manifesto. While Joyce's book is not without a kind of front-bar political wisdom, Rusted Off is a more thoughtful and honest contribution in almost every way. Where Joyce expresses a familiar brand of country paranoia – and an unsettling aggression towards his imagined city audience – Chan grapples with the many faces of rural communities, even when unpleasant. Importantly, she acknowledges their deep internal fault lines.
As Chan explains, to live in a town like Harden-Murrumburrah is to experience an inescapable social hierarchy, and a keen awareness of one's place within it. At the top sit landholders, relatively secure in their assets but also influential in their connections to the National Party. A step down are business owners, particularly successful ones, as well as respectable town professionals. At the bottom exists a large group of increasingly precarious working-class people: those manning checkouts at IGA, hustling for seasonal work as farmhands, cast ashore by closing industries and their stable union jobs.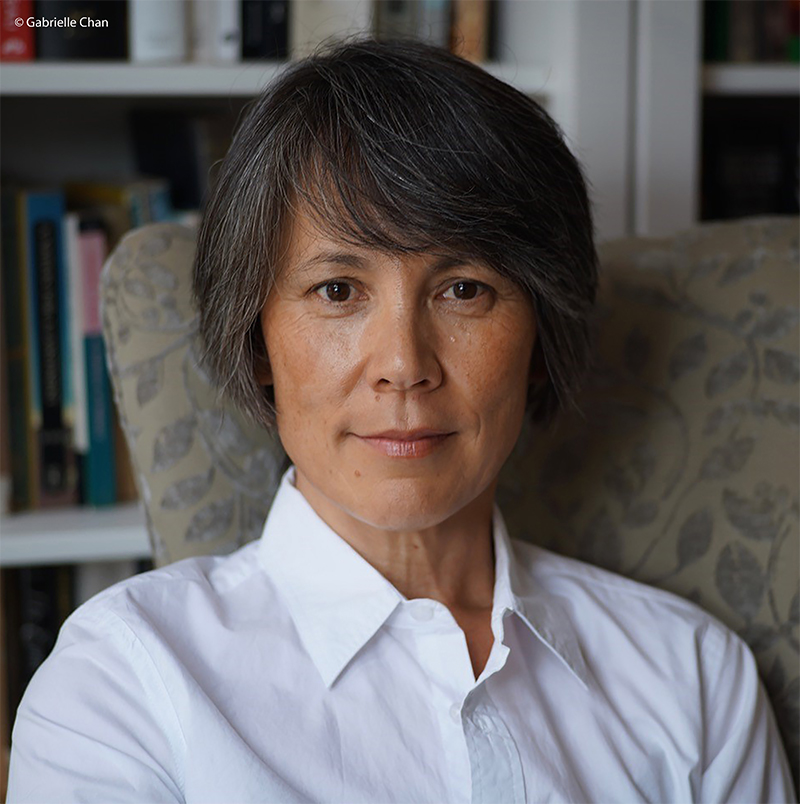 Gabrielle Chan (photo via Penguin)If there exists a disruptive, even revolutionary impulse in country towns, Chan believes it lies here, in what she calls the 'neglected class'. Like Menzies' mythical 'forgotten people', they feel squeezed between the numerical dominance of cities and the stranglehold of farmers over the National Party. They want to stay in their home town – it's often their fiercest wish – but can see work evaporating and their children leaving. They are generally suspicious of progressive social change, especially immigration. Their rage is genuine, if often shapeless.
For Chan, the big political question is 'whether this vein of discontentment ends in tears for the major parties'. As the recent Wagga Wagga state election showed, the illusion of safe seats can vanish very quickly – particularly when incumbents are challenged by strong independents or unconstrained minor parties. If National Party politicians are contemplating these threats, and looking for summer reading, they would be wise to seek out Chan and her gentle insights, rather than Joyce's brash, self-serving vision of country virtue and city corruption.
Enjoy ABR? Follow us:
(A tick means you already do)
---