What Goes Up: The right and wrongs to the city by Michael Sorkin
Verso, $39.99 hb, 368 pp, 9781786635150
Essay Collection
What Goes Up: The right and wrongs to the city
by Michael Sorkin
Early in What Goes Up,  Michael Sorkin shares an anecdote from the final collection by fellow architecture critic, the late Ada Louise Huxtable. 'Just what polemical position do you write from, Madame?' asks a French journalist of Huxtable, who, to Sorkin's discomfort, fails to produce 'an appropriate polemic', instead responding that she prefers to write 'from crisis to crisis'. Treating the question as daft, Sorkin argues, reveals both Huxtable's position and limitations. Likewise, Sorkin's meditations on the exchange are telling of his own raisons d'être as a critic.
Aside from Jane Jacobs – a clear and oft-cited influence in his writing – it feels apt to consider Sorkin in relation to someone like Huxtable, not least because he has a tendency to invoke her views in order to assert his own. In an earlier collection, Exquisite Corpse (1991), Sorkin makes mention of Huxtable on several occasions in not uncolourful ways, among them 'the doyenne of development' and 'the erstwhile Hedda Hopper of post-modernism'. In What Goes Up – an anthology of his more recent work – Sorkin shares an obituary of sorts for Huxtable in the form of a 2013 Architectural Review column published five months after her death. In a rare moment of praise for Huxtable, Sorkin commends her critique of the New York Public Library in Midtown Manhattan – that Beaux-Arts bellwether designed by Carrère and Hastings at the dawn of the twentieth century and, at the time of Huxtable's fierce commentary, under threat by a controversial Norman Foster-designed renovation that would have seen three million books shipped offsite to New Jersey. The plans were famously scrapped the following year, thanks in no small part to Huxtable's efforts. 'It was Huxtable at her best,' writes Sorkin. 'Impassioned, learned, acute, rising powerfully in defence of an architecture of real value and real values.'
To which 'values' is Sorkin referring? In 'Critical Measure', an excerpt from a 2014 anthology published by the International Committee of Architectural Criticism, we get some idea. Sorkin's penchant for concluding his columns with a rousing exclamation mark is elucidated when we read that he believes architectural criticism must be 'tireless propaganda for the good, the just, the fair'. He continues: 'Criticism must play a role both in advocating for the most expansive ideas of artistic self-expression and human possibility and in making ardent arguments through which to expand, refine and acquire real outcomes for real people …'
This attitude is particularly alive in the first half of What Goes Up, with the collection split into two sections: 'New York, New York, New York', covering Sorkin's beloved home state, then 'Elsewhere and Otherwise', covering, well, everything else. The opening section sees the author scrutinising Greenwich Village, his cherished neighbourhood, ('A Dozen Urgent Suggestions for the Village'); the reconstruction of Ground Zero ('Ground Zero Sum'; 'Business as Usual'; 'The Cathedral at Ground Zero'); property rights, zoning regulations, and affordable housing ('The Fungibility of Air'; 'What's behind the Poor Door'); plus MoMA and the former American Folk Art Museum ('Big MoMA's House'), among much more. The spirit of resistance bubbles up in the latter section, too: 'Cells Out!' is a call to action urging architects to refuse the temptation to design prisons and other spaces of discipline, while 'Architecture against Trump' – a letter to the executive director of the American Institute of Architects (AIA) immediately following Donald Trump's election in 2016 – presents a collective denunciation of the 'temperate, agreeable, indeed feckless' statement issued by the AIA after the election. This is peak Sorkin: fired-up and deliberately provocative, but with a purpose rooted in social-minded pragmatism.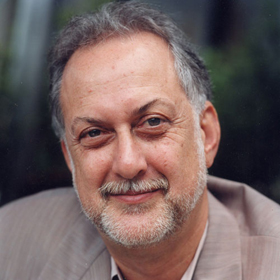 Michael SorkinThis isn't the case across the board in What Goes Up. The chapter 'Lost at Sea' – which ends with an unforgiving takedown of art historian and critic Ingrid Rowland's ode to the Whitney Museum in the New York Review of Books, 'drown[ing] in nautical-metaphorical overdetermination' – feels like a purposeless, if admittedly entertaining, attack. In the same vein, though with comparatively acute motivation, is 'Krier ♥ Speer' – essentially a roast of architectural theorist Léon Krier, known defender of the formal qualities of Nazi architect Albert Speer's buildings. On its own this is a surprisingly humorous read; in What Goes Up, it is an extreme example of Sorkin's broader speculation that architectural form can never be divorced from its function or context. ('Buildings have motives,' he writes later in 'Critical Measure'. 'As Gilles Deleuze puts it: "No one ever walked endogenously.'"The chicken did have a reason to cross the road!' – there's that galvanising exclamation mark again.) Overall, Sorkin's idiosyncratic, unabashed critique of critique is a vital aspect of the collection and his oeuvre on the whole, and reading What Goes Up in Australia makes palpable at times how small the pond of Australian architectural discourse can feel by comparison.
Ultimately, the 'real values' to which Sorkin refers hinge on the book's subtitular 'right to the city' – the slogan first introduced by French sociologist Henri Lefebvre in the 1960s, and made sense of by Sorkin as 'a style of [community] participation grounded in both need and consent'. It is not uncommon for Sorkin's critics to complain that his own architectural and planning practice (through Michael Sorkin Studio) fails to properly address many of the issues so prominent in his writing. And while this may be true in some instances, it is hard to overlook the real value of a voice like Sorkin's, whose enduring critical reflections on architecture, public space, and the city are concerned with people first, and buildings second.