Advances
News from the Editor's Desk - April 2018
Calibre Essay Prize
The Calibre Essay Prize, now in its twelfth year, has played a major role in the resurgence of the literary essay. This year we received more than 200 original essays from thirteen countries. ABR Editor Peter Rose judged the Prize with novelist and essayist Andrea Goldsmith and NewSouth publisher Phillipa McGuinness. Their task was a long but stimulating one because of the quality of the thirty longlisted essays.
Lucas Grainger-Brown is the winner of the 2018 Calibre Essay Prize. His essay, entitled 'We Three Hundred', offers a candid and unsentimental account of life at the Australian Defence Force Academy as an idealistic cadet straight out of high school. Dr Grainger-Brown receives $5,000 from ABR.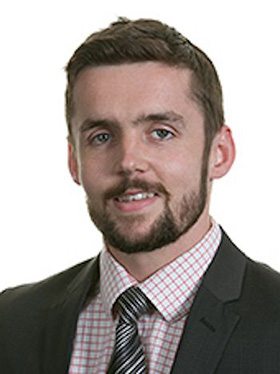 Grainger-Brown, who first wrote for ABR in 2016, told Advances: 'It is an incredible honour to win the Calibre Essay Prize. Many of its past winners changed the way I think and feel about fundamental things. I am delighted my words will be added to this important body of work. When I was ready to write my formative story, I knew I had to submit it to the Calibre Prize. Australian Book Review provides a fantastic national platform for the appreciation of Australian arts, ideas, and culture. I hope my essay is read as a constructive addition to the ongoing dialogue about who we are and where we are going.'
This year's runner-up is 'Once Again: Outside in the House of Art' by novelist Kirsten Tranter. In this ekphrastic essay, Dr Tranter, who lives in California, returns to Icelandic artist Ragnar Kjartansson's video installation 'The Visitors' and offers a subtle meditation on art, parenthood, and expatriation. Kirsten Tranter receives $2,500. We will publish her essay in May.
Black Inc. may have decided not to proceed with The Best Australian Essays (as with its poetry anthology), but Calibre will be back bigger than ever in 2019.
ABR gratefully acknowledges generous support from Mr Colin Golvan QC and the ABR Patrons.
Peter Temple (1946–2018)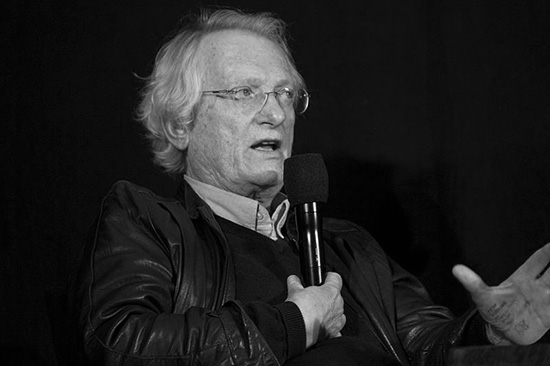 Peter Temple, the first crime writer to win the Miles Franklin Literary Award, died at his home in Ballarat on 8 March, aged seventy-one.
Temple, who was born in South Africa and emigrated to Australia in 1980, was the author of nine novels, including the Jack Irish series, later adapted for television. Truth, his last novel, won the Miles in 2010. Temple also won five Ned Kelly awards and the British Crime Writer's Association's Gold Dagger award. In a tribute to its author, Text Publishing described Temple as bringing 'the soul of the poet to the demands of the crime novel'.
Porter Prize
Nicholas Wong became the first Asian writer to claim an ABR literary prize when he was named winner of the 2018 Peter Porter Poetry Prize. Wong, who had travelled from Hong Kong to attend the Melbourne ceremony on 19 March, receives $5,000 for his poem '101, Taipei'. He told Advances, 'I'm honoured to be the winner, especially with a poem whose subject matter may seem foreign.'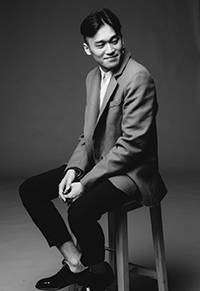 Tracey Slaughter was placed second with her poem 'breather'; she receives $2,000. One-third of the entries in this year's Porter Prize came from overseas – a measure of its international prestige and of greater awareness of ABR outside Australia.
We congratulate Nicholas Wong, the other shortlisted poets (Eileen Chong, Katherine Healy, and LK Holt), and our three judges: John Hawke, Bill Manhire, and Jen Webb.
A podcast of the Porter ceremony – including readings from all five shortlisted poets – is available on our website.
Films Galore
For reasons too Bollywood to relate, our Film and Television issue has been postponed to June, giving readers more time to vote in our online survey. Tell us your favourite film, director, and actor for a chance to win one of five great prizes, including a one-year Palace VIP card. You have until 21 May to vote.