Susan Reid
Susan Reid
Monday, 24 September 2018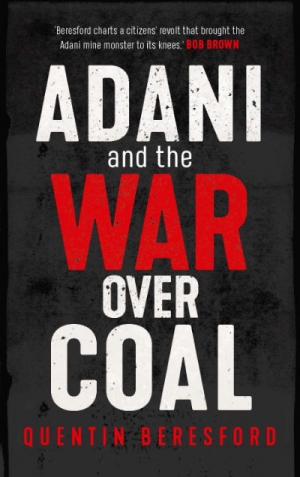 Who can forget the image of Scott Morrison, as federal treasurer, juggling a lump of lacquered coal in parliament on 9 February 2017? Appearing pretty chuffed with his own antics, Morrison urged people not to be afraid. Eighteen months later, the jester is now prime minister ...
...
(read more)
Wednesday, 25 October 2017
Comments from ABR readers, published in the November Arts Issue of Australian Book Review.
...
(read more)
Susan Reid
Friday, 22 September 2017
No amount of modelling or scientific assessment can foresee the full extent of the damage that will eventuate if the Adani Group's Carmichael Coal Mine goes ahead. It would be the largest coal mine ever built in Australia and amongst the biggest in the world, extended over a thirty-kilometre-long area and comprising six open cut ...
...
(read more)