Prizes
Distinguished classical musician Simon Tedeschi has won the sixteenth Calibre Essay Prize, worth a total of $7,500.
Simon receives $5,000 for his essay 'This Woman My Grandmother', while as the runner-up, Sarah Gory receives $2,500 for her submission, 'Ghosts, Ghosts Everywhere'. The winning essay is available to read online and has been published in the May issue of ABR. The runner-up essay will appear in a future issue of the magazine.
...
(read more)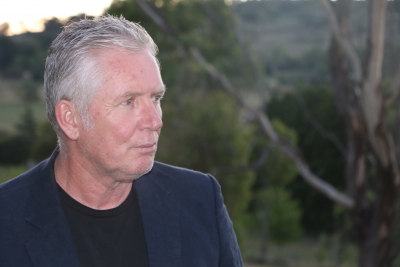 Anthony Lawrence is the winner of the 2022 Peter Porter Poetry Prize worth a total of $10,000. This was announced at an online ceremony on January 19.
Anthony receives $6,000 for his winning poem, 'In the Shadows of Our Heads', while the four other shortlisted poets – Chris Arnold, Dan Disney, Michael Farrell, and Debbie Lim – each receive $1,000. The full shortlist, including the winning poem, is available to read online and is published in the January–February issue of ABR.
...
(read more)

Andy Kissane and Belle Ling are the joint winners of the 2019 Peter Porter Poetry Prize, worth a total of $8,500. The winners were named at a ceremony at fortyfivedownstairs in Melbourne on March 18.
Andy Kissane's winning poem is titled '

Lucas Grainger-Brown is the winner of the twelfth Calibre Essay Prize – Australia's most prestigious essay prize. The judges – novelist Andrea Goldsmith, NewSouth Executive Publisher Phillipa McGuinness, and ABR Editor Peter Rose – chose Lucas's essay ...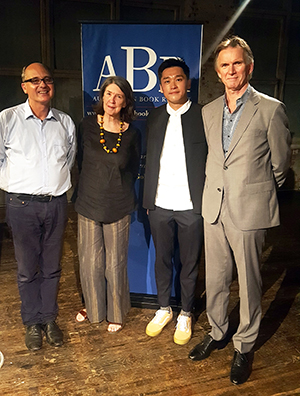 John Hawke, Morag Fraser, ...

Jennifer Down was named the winner of the 2014 ABR Elizabeth Jolley Short Story Prize in front of a packed house at Melbourne Writers Festival on Saturday, 30 August. Ms Down, a Victorian writer, received $5,000 for her story entitled 'Aokigahara'.

< ...